As Omicron sweeps around the world, the number of Covid patients in hospitals remains significantly lower than during previous surges in most countries. However, this is not the case in the US, where the number of patients with covid-19 has reached record numbers – 145,982 people were in hospital with the virus on 11 January, surpassing a previous record set in January 2021. Adjusted for the UK population, this equates to 29,914 people in hospital compared with 19,721 in the UK today. Hospitals in large parts of neighbouring Canada have also seen surges, with Quebec reporting a pandemic high last weekend. So why might North America's experience be different to South Africa and Europe so far?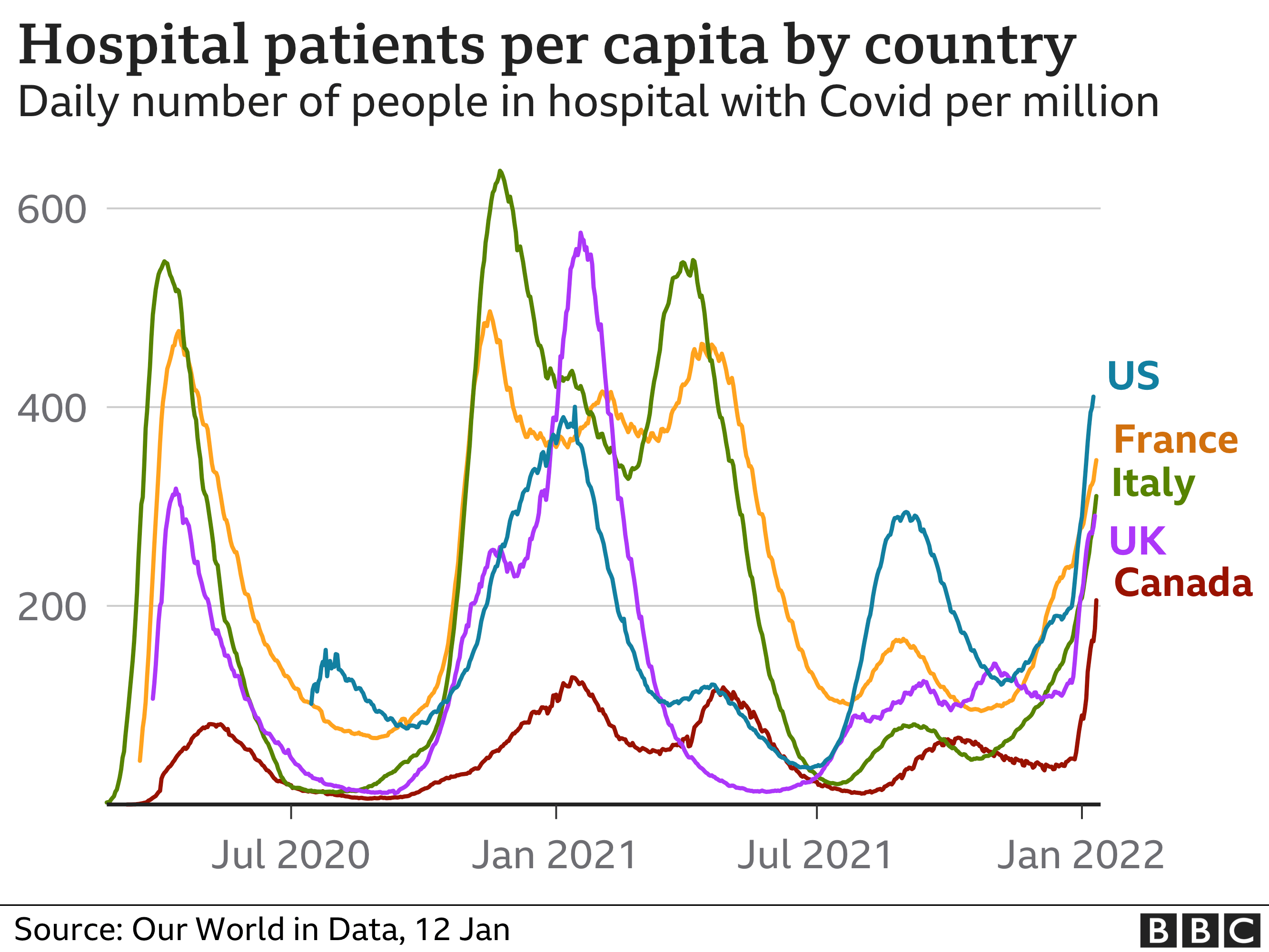 For Italy, France, and the UK, we see that the number of patients in hospital with Covid remains much lower than in previous waves. In the UK, 291 patients with coronavirus per million were in hospital on 10 January. Just under a year ago, the ratio stood at 576 per million. In France, the ratio stood at 347 per million on the same day, compared with a high of 490 in November. In the US, on the other hand, 411 US Covid-19 patients per million people were in hospital as of 9 January – surpassing a previous peak of 400 per million set on 14 January 2021.
Dr Lewis Rubinson, the chief medical officer of Morristown Medical Center in New Jersey, reported that the current admissions surge "is about twice the size" of its previous high in the winter of 2020, despite less severe infections among patients. He attributed the rising numbers, partially, to increased testing of everyone who comes in the hospital for any reason. In the UK, this proportion of so-called incidental Covid cases has been estimated by National Health Service bosses to be between 20-30% of cases.
Dr Mark Cameron, an associate professor in the department of population and quantitative health sciences at Case Western University in Ohio, believes the US is suffering from "a perfect storm" of Covid-19, comorbidities, uneven access to healthcare and hostility to vaccines, masks, and other preventative measures. The US has an older population than South Africa and has an age structure similar to Europe, but with a less healthy population. Rates of hypertension and obesity – both of which are comorbidities that increase the risk of Covid – are higher in the US than in most other countries.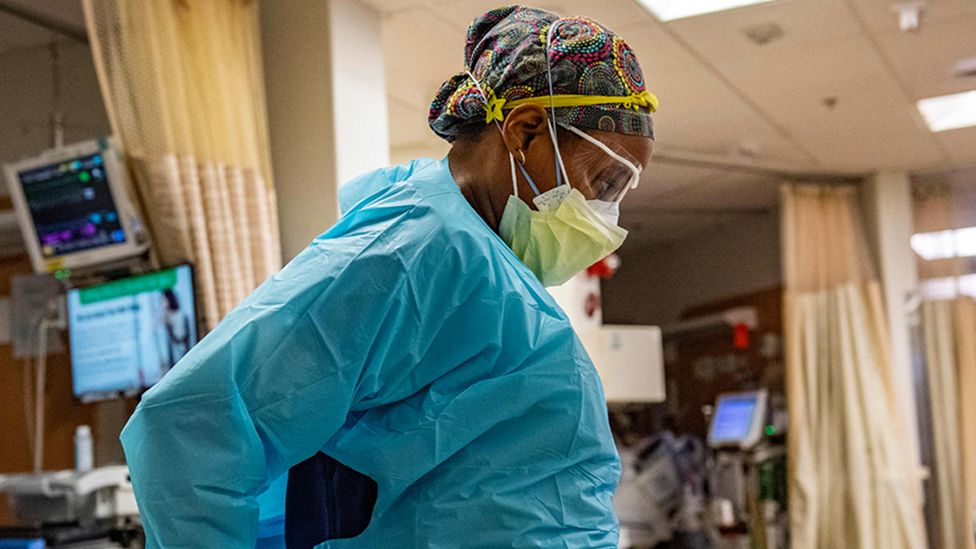 Doctors also warn that the high level of hospital admissions in the US and Canada may be due to the Delta variant being more prevalent in many areas. Dr Monica Gandhi, an infectious diseases physician and professor at the University of California San Francisco, said that while she believes Delta patients form a significant portion of Covid-19 hospital admissions in the US, the true figure is hard to determine. "We don't know how much Delta there is," she told the BBC. "What the US has started to do is look at the number of new infections and sequences. Omicron is 95% of new infections, but we don't know how much Delta we still have around. click full source.
So there we have it. In the short-term, experts believe that hospitals will continue feeling the strain of elevated patient numbers in both the US and Canada, even as they fall in other countries. Only time will tell.