Today, the milestone of more than 150,000 people in the UK have died within 28 days of a positive Covid test since the start of the pandemic. A further 313 deaths were reported on Saturday, taking the total to 150,057. The UK is the seventh country to pass 150,000 reported deaths, after the US, Brazil, India, Russia, Mexico and Peru.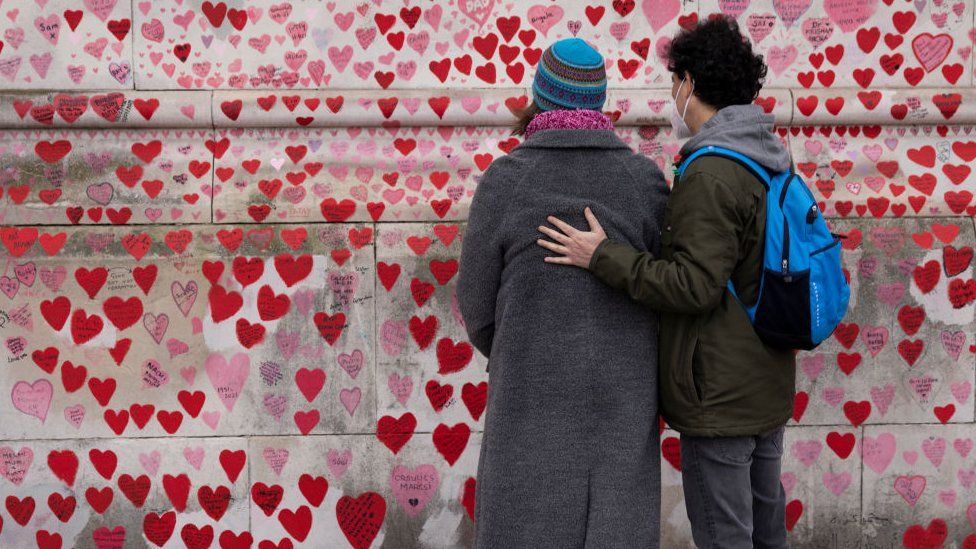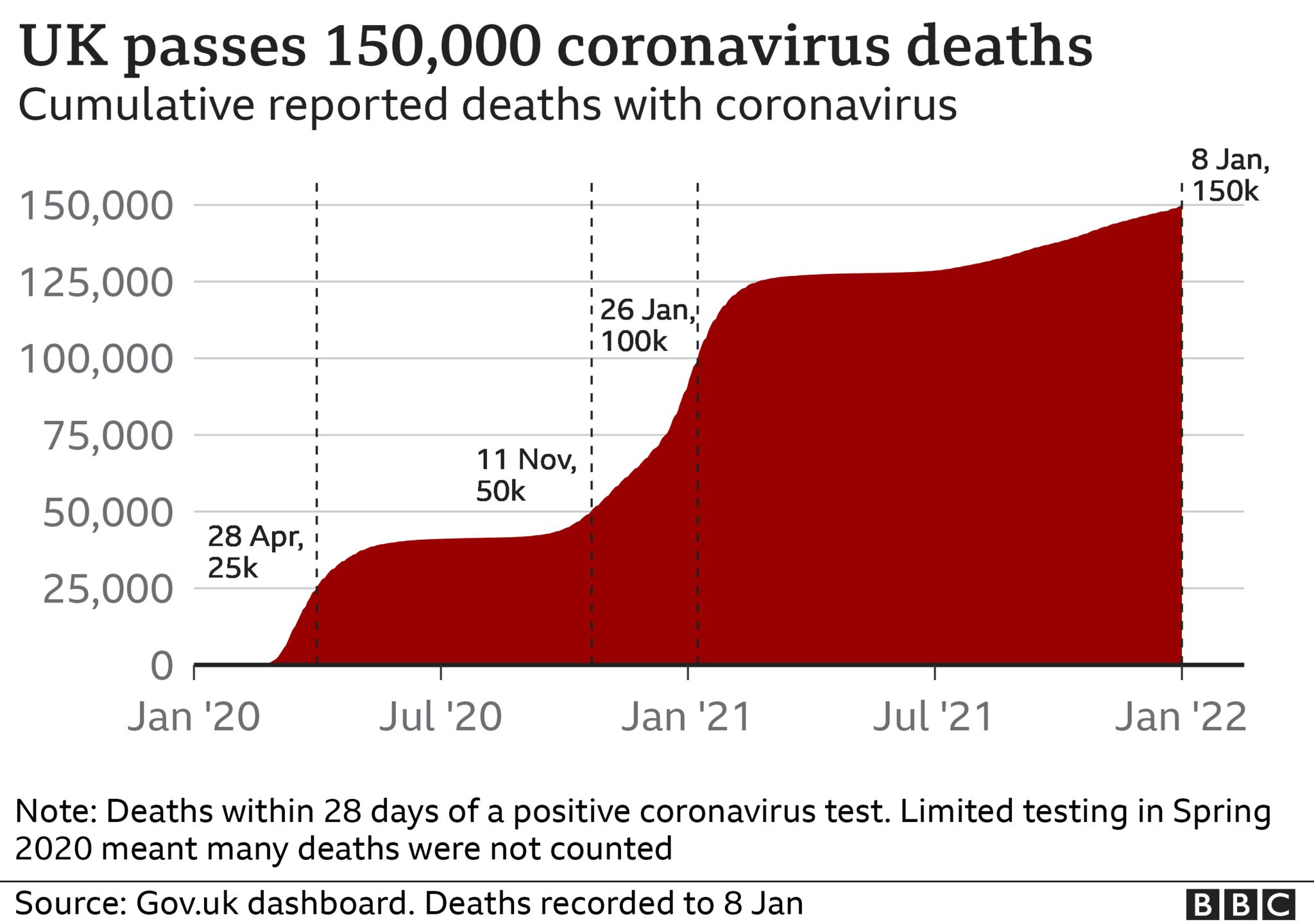 Coincidently, the number of covid deaths worldwide passed the milestone of 5.5 million today, with the UK accounting for 2.27% of that total, although the UK population is less than 1% (0.85%) of the world's population. Prof Andrew Hayward, a member of the government's Scientific Advisory Group for Emergencies, said the death toll was "absolutely tragic". "I think we could have done better," he told BBC Radio 4's PM programme. "I think some of the deaths are even more tragic for the fact that many of them were avoidable if we had acted earlier in the first and second wave."
It's almost a year since the UK recorded 100,000 deaths. Most of those came in two waves – a sharp sudden surge in the spring followed by a slow, sustained rise in the autumn and winter of 2020 into 2021, largely before vaccines were available. On 8 December 2020, 90-year-old Margaret Keenan made history by being the first person to receive a Covid jab as part of the UK's national rollout. Vaccines have been the real success story of the pandemic, weakening the link between infections and serious illness and deaths from the virus, but some fatalities are still inevitable. However, the Joint Committee on Vaccination and Immunisation (JCVI) has said a fourth Covid jab was not needed for most people yet. Data suggests that three months after getting a booster dose, protection against hospital admission remains at about 90% for people aged 65 and over. click full source.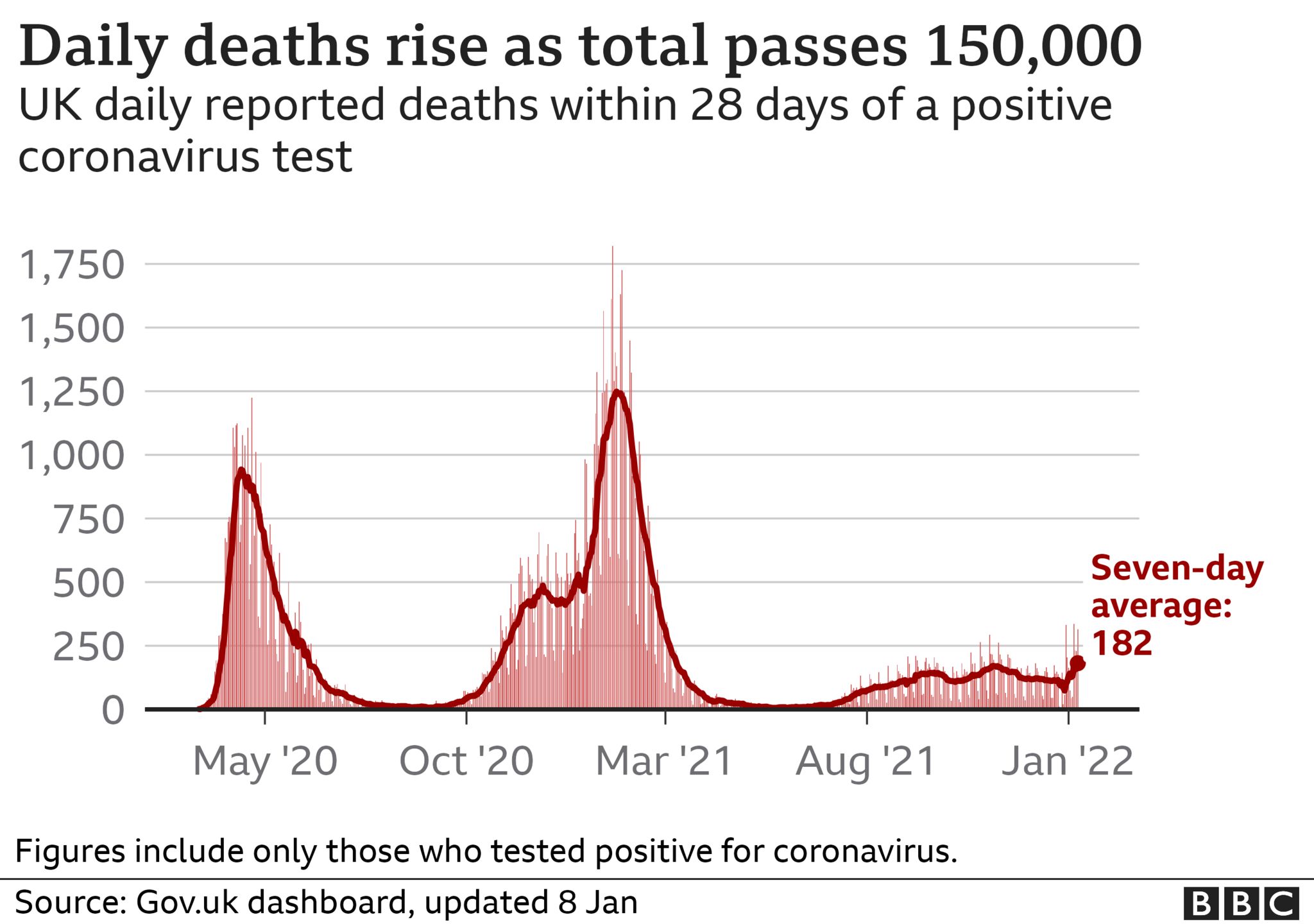 More than 2,000 people a day are being admitted to hospital with Covid, although about a third are being treated for something else. The total number of patients in UK hospitals has now gone over 18,000. These figures mask the numbers infected with Covid but not showing symptoms or those not testing or reporting positive tests. The ONS estimates that a total of 3.7 million people in the UK had Covid in the week ending 31 December by the ONS .According to their survey, which tests thousands of people in households with and without symptoms, in that same week:
one in 15 people had Covid in England
one in 20 in Scotland
one in 20 in Wales
one in 25 in Northern Ireland
In London, where one in 10 had Covid, "there were early signs in the last few days of 2021 that infections may no longer be increasing", the ONS said, but it added it was too early to work out if this trend would continue. click full source.
So there we have it. Although Omicron cases have been surging over the last fortnight or so, averaging 200,000 per day, death rates are only rising slowly, and are significantly lover than previous waves. Only time will tell if this wave is plateauing, and the next milestone of 200,000 may not be reached for many years. Lets hope so.