A year ago today, 44 million people in England and 3 million people in Wales were living in "Stay at Home" lockdown restrictions, with indoor household mixing prohibited; New Year's Eve celebrations were effectively cancelled. The Oxford Astra Zenica vaccine programme was about to start a few days later here in Wales.
This year, as the Prime Minister says, the UK is in an "incomparably better" position now than this time last year but New Year's Eve revellers should remain cautious. New Year's Eve celebrations are set to be scaled back across much of the country as the more infectious Omicron variant drives up cases to approximately 200,000 per day. Several events have been cancelled, including the traditional Trafalgar Square party in London and Edinburgh's Hogmanay events.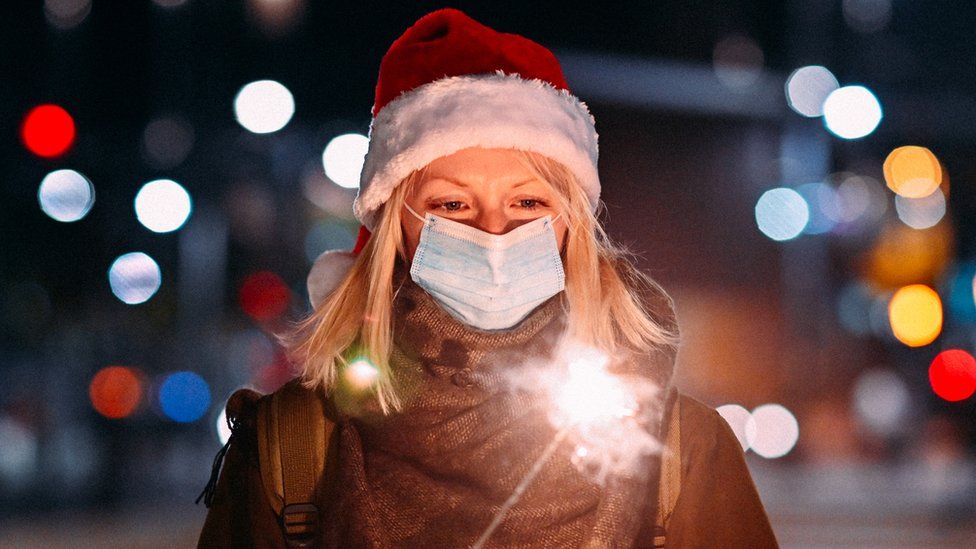 Boris Johnson has resisted calls to impose new regulations in England in the run-up to Christmas and New Year, but in Scotland, Wales and Northern Ireland, tighter rules are now in place for pubs, bars and restaurants, and there are restrictions on the number of people who can gather. It has been estimated that about 100,000 people are expected to cross the borders from Scotland and Wales to England to escape the tighter regulations and to take advantage of England's "near normal" celebrations. click full source.
The combination of Delta and Omicron variants is driving a dangerous tsunami of Covid-19 cases, the World Health Organization (WHO) chief has said. Tedros Adhanom Ghebreyesus' words came as the US and countries across Europe reported record new cases. Dr Tedros warned it was the "twin threat" of the two variants that was behind the overall case load. "This is and will continue to put immense pressure on exhausted health workers, and health systems on the brink of collapse." click full source.
A new theory is emerging that a new super-variant could be created if  Omicron and Delta were to infect someone at the same time, Dr Paul Burton, Chief medical officer of Moderna has warned. Covid infections normally only involve one mutant strain, but in extremely rare cases, two can strike at the same time. If these also infect the same cell, they may be able to swap DNA and combine to make a new version of the virus, and the high numbers of Delta and Omicron cases currently circulating in Europe and the US made this more likely. click full source.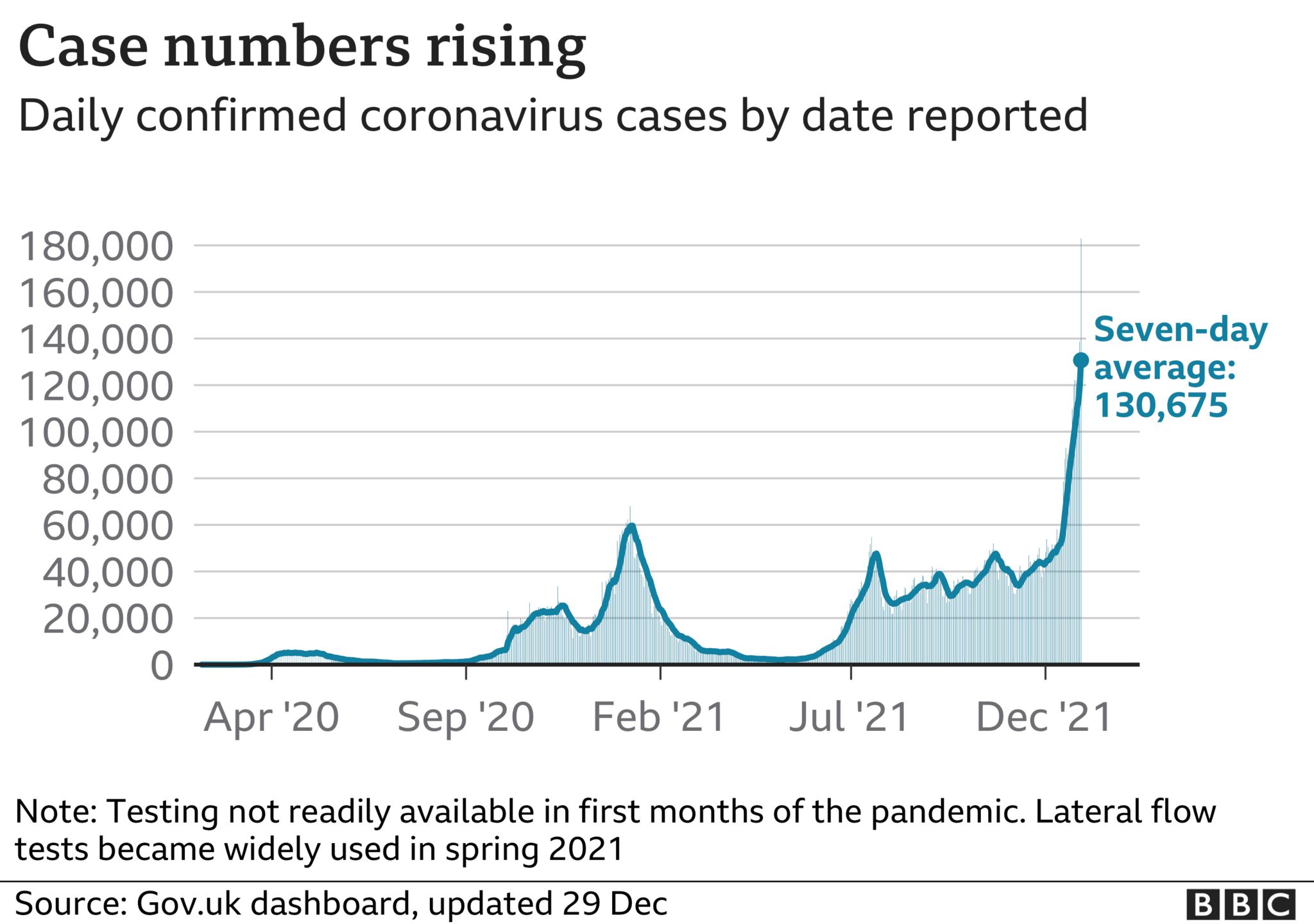 In the meantime, Coronavirus "surge hubs" are to be set up at hospitals across England in preparation for a potential wave of Omicron admissions. The eight temporary "Nightingale" units will each house about 100 patients, with building starting this week. There are also plans to identify sites for a further 4,000 beds if needed. The NHS is often required to deploy extra beds over winter, but hospitalisations in England with Covid have risen above 10,000 for the first time since March.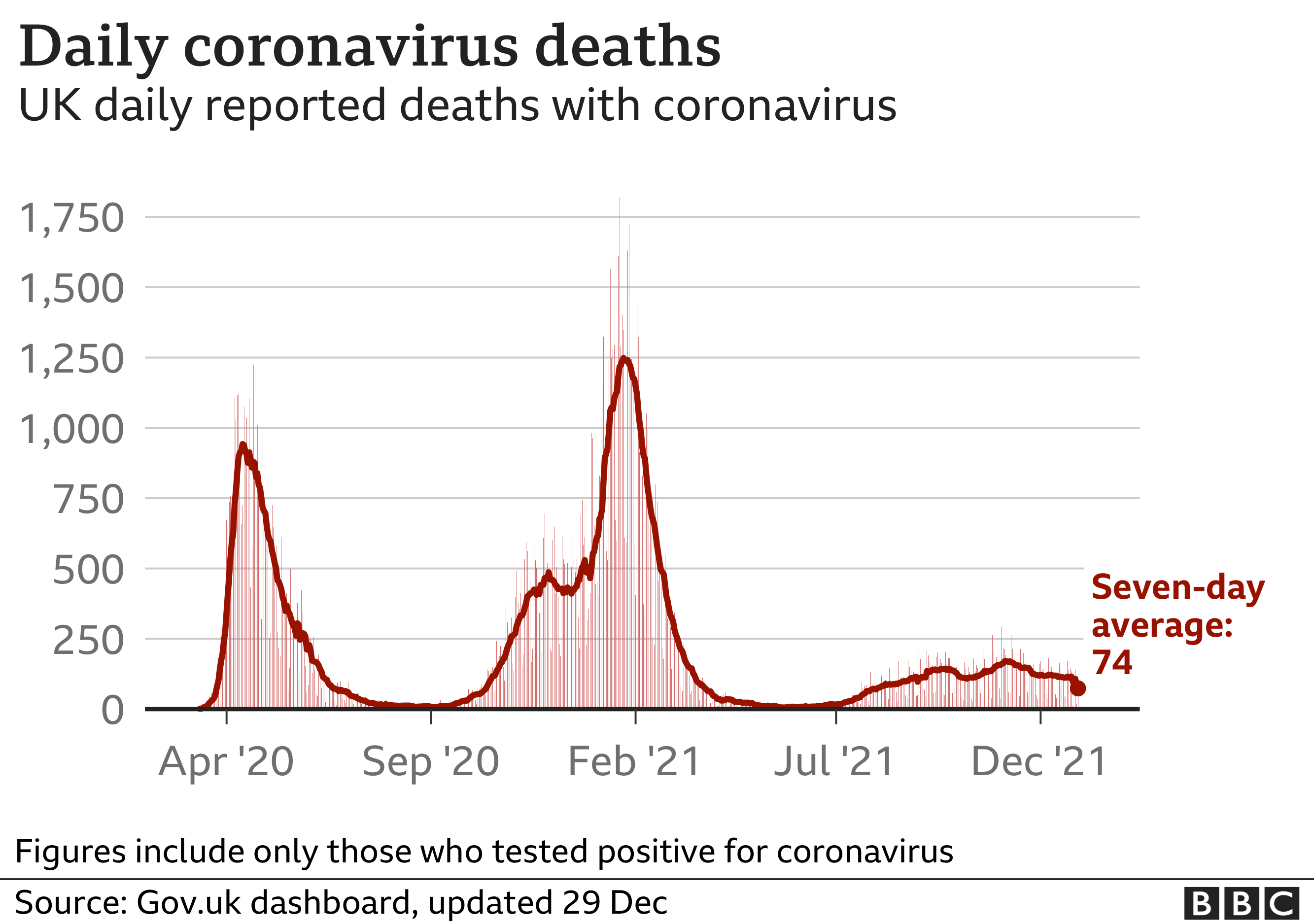 This is not a revival of the Nightingale hospitals set up at the height of the pandemic in the spring of 2020. Back then, large venues such as conference centres were pressed into service for an anticipated surge in seriously ill Covid patients. But they were little used as major hospitals preferred to hold on to staff to deal with Covid pressures rather than lend them to the Nightingales. This time temporary structures will be set up in the grounds of hospitals so staff, equipment and emergency departments are close at hand. Only those patients who are close to being discharged and need minimal support will be cared for at these facilities. click full source.
So there we have it. Another year on in the pandemic, another another set of problems and alternative strategies in the UK four nations to combat coronavirus. A recent UK Health Security Agency report said that although people catching Omicron are 50% to 70% less likely to need hospital care compared with previous variants, this could still lead to large numbers of people in hospital with the current record surge in cases. The study also shows the jab's ability to stop people catching Omicron starts to wane 10 weeks after a booster dose. Whether this requires new Nightingale surge hubs is debatable, when the original Nightingale hospitals were hardly ever used last year, when daily death rates were over 90% higher than now. It is also unlikely that there are sufficient staff to man them.
In my opinion, the more worrying development could be a new variant spawned from a rare recombination event in an immuno-suppressed individual – the combination of both called 'Delmicron' variant of coronavirus. Israel has also reported its first case of 'flurona'— a simultaneous coronavirus and flu infection. The first 'flurona' virus was found in a woman who recently gave birth in a hospital in Petah Tikva city, in central Israel, Ynet news portal reported on Thursday. click full source. Only time will tell in 2022 which way the pandemic develops.