If you have a sore throat, runny nose and a headache, there is a good chance it will be Covid. The Zoe Covid study team has been tracking the pandemic since the start, using feedback from the general public, and estimates half of people with cold-like symptoms actually have Covid.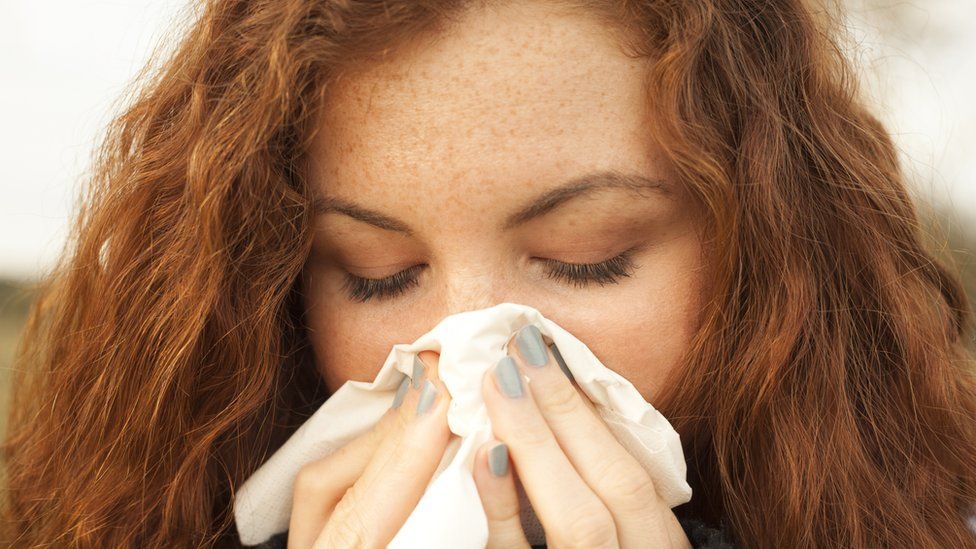 I religiously report our health status every day on the Zoe app, along with approx 4.7 million other people, which gives an extremely accurate picture of the pandemic in real time. If you have cold-like symptoms, take a Covid test, says lead Zoe scientist Prof Tim Spector. "For most people, an Omicron positive case will feel much more like the common cold, starting with a sore throat, runny nose and a headache. "We need to change public messaging urgently to save lives. " Tim Spector has repeatedly lobbied Government over the last 18 months or so to change the public messaging of the old classic covid symptoms. These can still be found today on the NHS web site, which are :
a high temperature – this means you feel hot to touch on your chest or back (you do not need to measure your temperature)
a new, continuous cough – this means coughing a lot for more than an hour, or 3 or more coughing episodes in 24 hours (if you usually have a cough, it may be worse than usual)
a loss or change to your sense of smell or taste – this means you've noticed you cannot smell or taste anything, or things smell or taste different to normal.
The Zoe study has proved these symptoms are no longer valid, and yet the Government has refused to update the public messaging.
Today, the UK reported 119, 789 new Covid cases, continuing the record surge in cases. With infections doubling every two to three days. The government is concerned about the pressure this could put on the NHS, as this massive wave of infections would still mean many people needing hospital care, as well as lots of doctors and nurses being off sick with Covid.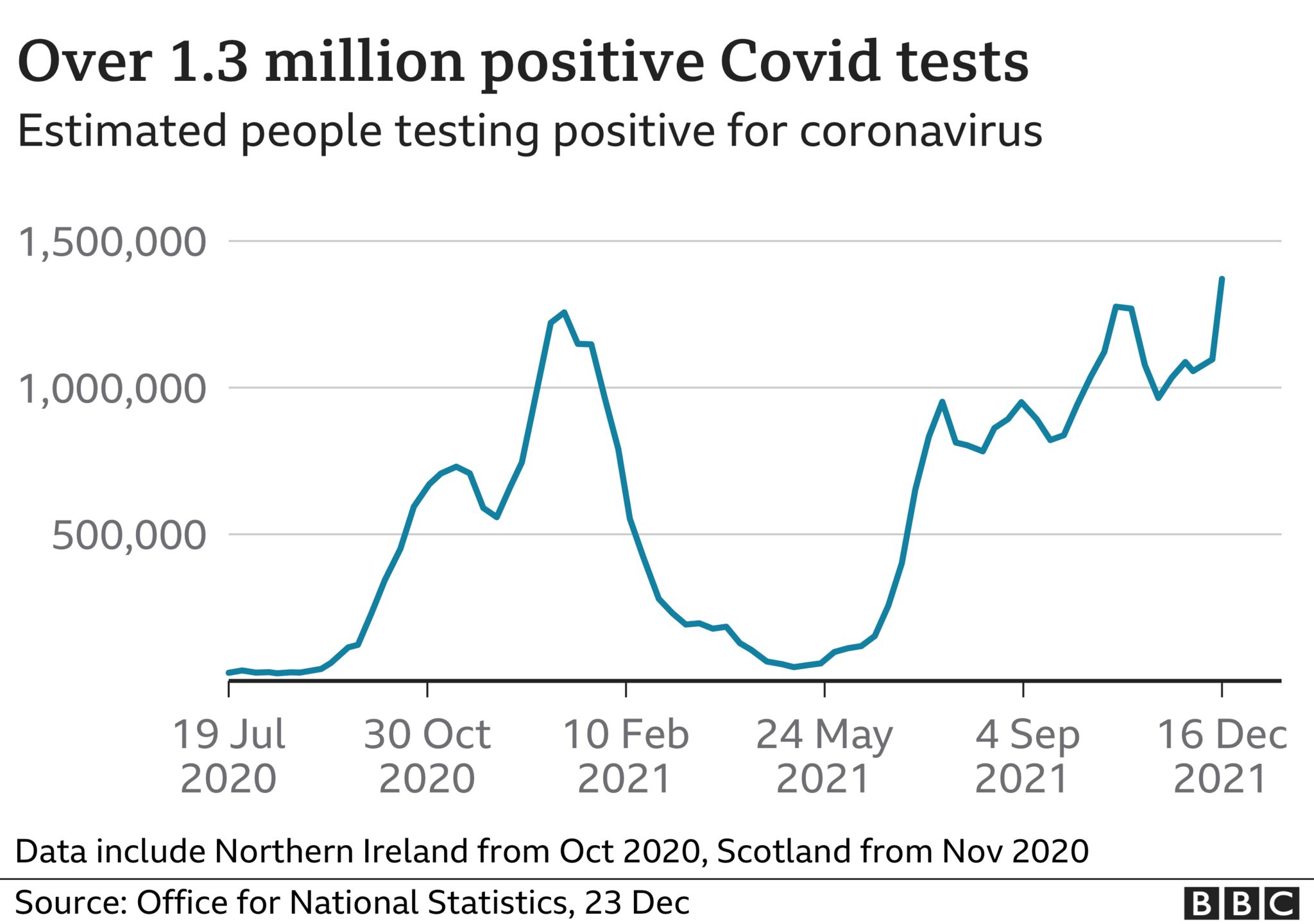 Latest estimates suggest that more than 1.3 million people in the UK would have tested positive for coronavirus in the week ending 16 December. This is the highest level of infections recorded by the Office for National Statistics (ONS) since the survey started. This is 2.1% of the population, or one in 45 people in the latest week in England. The ONS say the trends for estimated Covid-19 infections increased in England and Scotland, and were uncertain in Wales and Northern Ireland. click full source.
The rates of people estimated to be testing positive for coronavirus across the UK in that seven-day period were:
one in 45 in England
one in 55 in Wales
one in 50 in Northern Ireland
one in 70 in Scotland
So there we have it. The omicron symptoms of Covid are very different from the classic symptoms of the original Wuhan strain, and yet Government public health messaging has failed to adapt to publicising the new symptoms , although the Delta symptoms are not dis-similar. Here is Tim Spector's latest weekly report on the Omicron wave both at home and abroad. Download the app to report your health status daily to help covid research in real time.