We have been planning to drive down to Spain via France in the New Year, but the French Government has thrown a spanner in the works. From 2300 GMT this evening, visitors to France must give a "compelling reason" to enter the country. This applies whether or not they are fully vaccinated. This means:
No travel for tourism or business reasons
All travellers from the UK must register the address where they will stay
All arrivals will have to provide a negative Covid test less than 24 hours old and isolate for at least two days (if they have a second negative test)
The restrictions do not apply to French nationals, their spouses and children. Interestingly, the official French Certificate of international travel defines a spouse as either "married, civil union or concubine" ! click full source.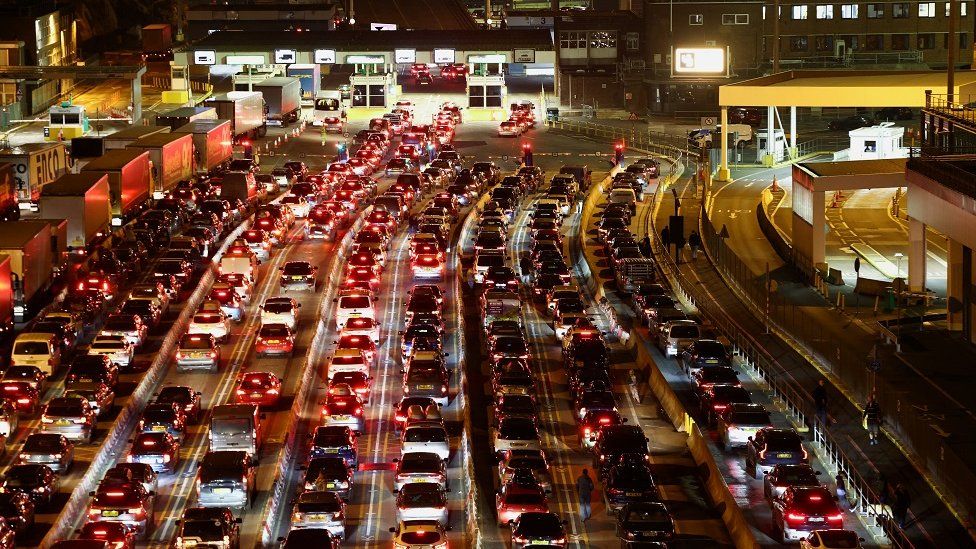 Ports are reporting long queues to board ferries and Eurostar has advised ticketless customers to avoid St Pancras station ahead of a ban on travel to France at 23:00 GMT. Most of the rail operator's services are sold out after a rise in bookings in response to the Covid restrictions announced by France on Thursday. Many flights are fully booked and there were two-hour waits at Dover.
The office of French Prime Minister Jean Castex said the UK was facing a "landslide" of Omicron cases, and the "extremely rapid spread" of the variant had prompted the travel restrictions. There were 93,045 infections reported in the UK on Friday, setting a new record for the third day running as the new variant spreads.
Maxine Jones and eleven family members were planning to go to Disneyland. "It was my present to my children, my grandchildren, and my parents," she said. Maxine was "absolutely devastated" when she heard the news about the extra French travel restrictions. She had booked a minibus for most of the people on the trip. The plan was to travel to Disneyland on 23 December, and come back on 27 December. "As you can imagine, everybody was excited."
Maxine said she had spent more than £11,500 on the trip, "and I haven't got any of that back yet". "Obviously I've got insurance, but it's all going to take time, it's not going to come back overnight". "But it was the trip. My mum and dad are 85 and 86, so it would have been nice to go. You don't know if you're going to get that time with them again." She adds: "The worst part is that we just won't be going. Nobody is prepared in my family for Christmas now. Even to the extent that my parents only put up a small Christmas tree this year, and they usually go over the top." click full source.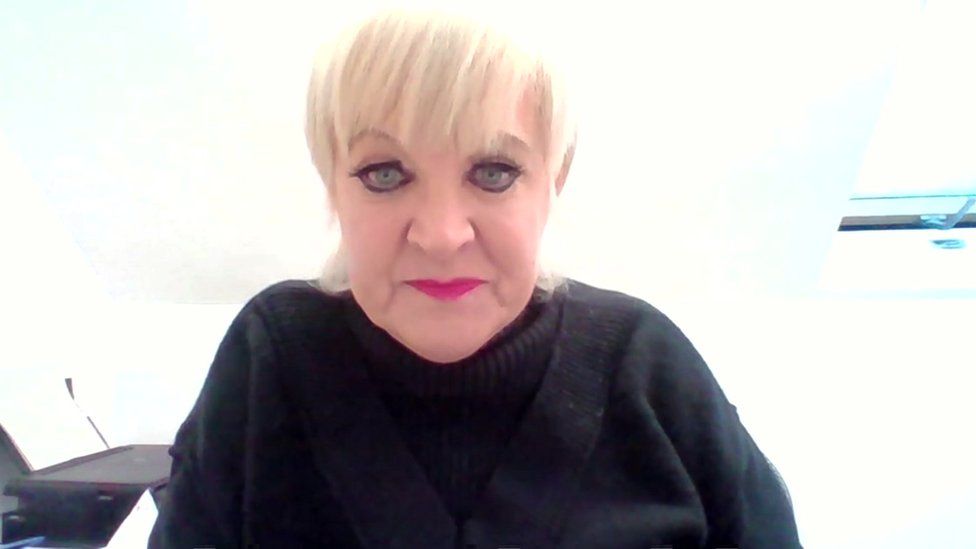 So there we have it. Omicron has already replaced Delta to become the dominant variant of Covid in England and Scotland, new analysis suggests. The UK Health and Security Agency (UKHSA) said just over 54% of new cases tested earlier this week had something called the S-gene dropout – which is a clue that a case is Omicron. Rates in London are over 80% although rates in Wales remain low.
Representation of a rise in cases based on a graph of daily new COVID-19 cases per million as of December 16, 2021.Our World in Data. click data source.
Omicrom is rocketing in a number of European countries, and it is only a matter of time before they either all close their borders, or recognise this is futile and let international travel continue. Only time will tell whether we get to Spain in the New year.