Infections caused by the new variant Omicron are rising rapidly, doubling every two to three days, with 78,610 cases reported today, surpassing the previous record of 68,053 on 8 January, when the UK was in lockdown. It is expected to become the dominant variant, and although Delta is not disappearing, this means that we have two variants circulating together. It is still early days, but it does appear to be different from what we have seen before, when Alpha wiped out the original variant circulating in the UK, and was then itself displaced by Delta. Expect new records to be set day after day, as these numbers are only going to go up. If the two-day doubling continues, 640,000 Omicron infections would be being recorded by Christmas day, and early in the new year, the whole population will have been infected. click full source.
Omicron is probably the most significant threat since the start of the pandemic. In Scotland the public are being encouraged to limit their social contacts, and in England Boris Johnson saw off the biggest rebellion of his prime ministership to get parliamentary approval for his Plan B measures. These moves are all driven by one fear – the risk of a huge wave of infections that causes enough illness to overwhelm the NHS. The UK and the rest of the world are facing a very challenging few months. But it is not a situation without hope.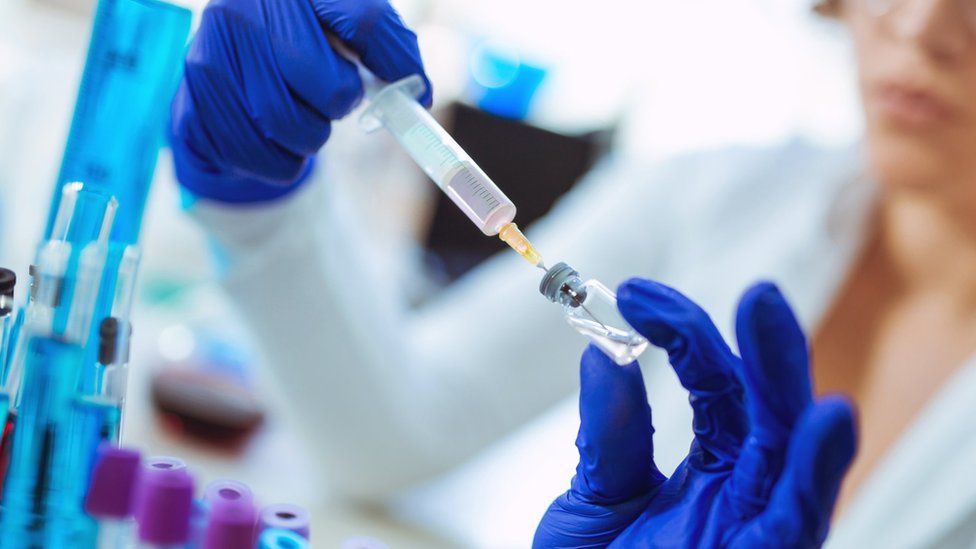 Much has been made of suggestions that this variant is causing milder illness. In South Africa, reports are emerging that people are not as seriously ill in this wave as they were in earlier ones. There is still uncertainty about this, but it is logical, not because the virus has changed to become less severe, but because natural reinfections and infections post-vaccination are likely to be milder. If this theory is correct, hat puts the UK in a strong position – probably the strongest in Europe – to be able to deal with this wave.
Research carried out by the London School of Hygiene and Tropical Medicine (LSHTM) looked at the size of the populations considered at risk from Covid across Europe going into winter. It found England and probably the rest of the UK had the smallest pool of vulnerable people, because of the high rates of immunity built up in the population. The research was modelled on the Delta variant, so it's fair to assume the proportion of people considered vulnerable will now be larger in all countries. But it is still likely England will benefit from some advantage – albeit one that has only come about because of higher levels of illness and death during the autumn. On top of that there is the impact of the rapid rollout of boosters, which research suggests are vital to blunting the impact of Omicron.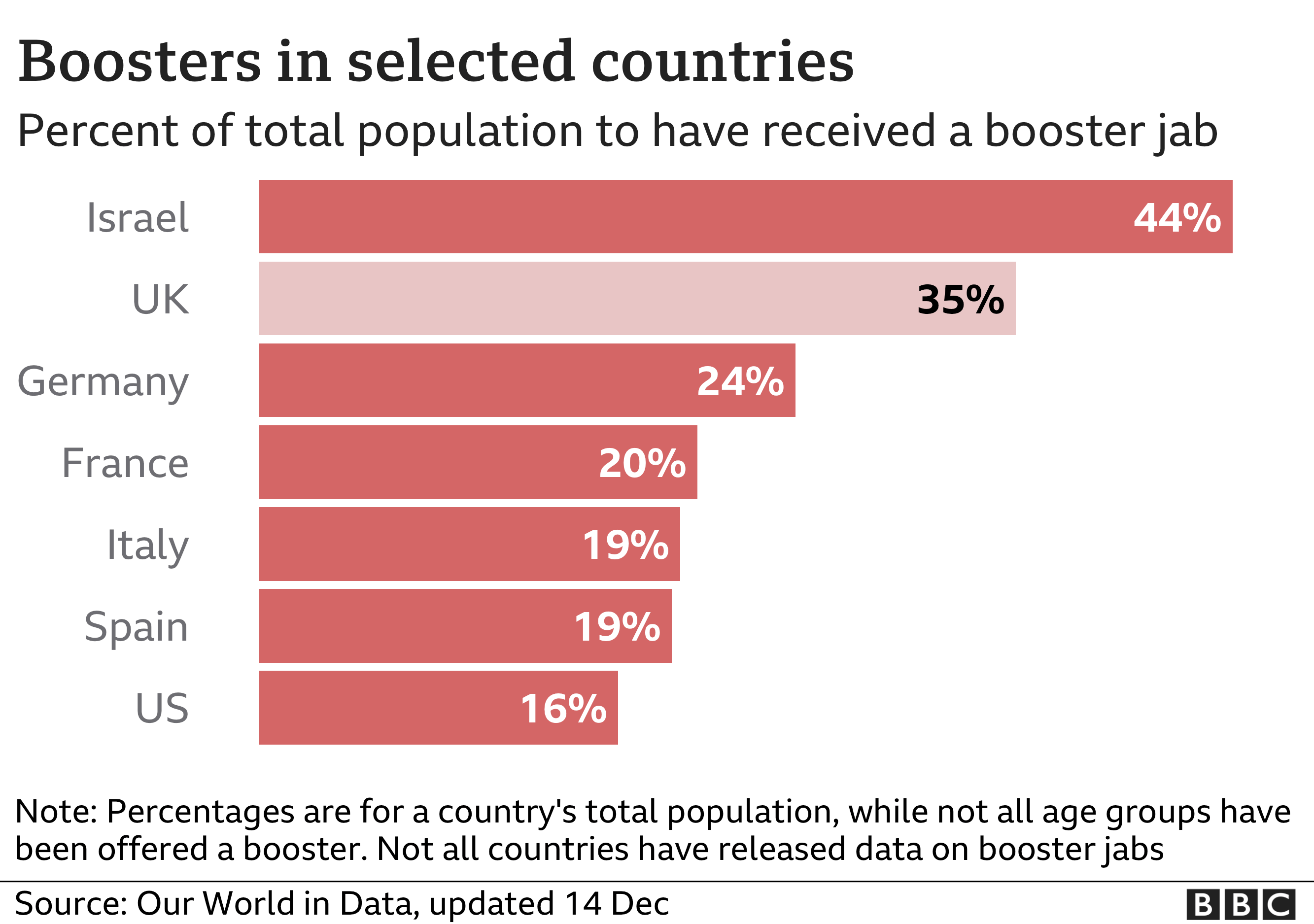 This combined level of vaccine-induced and infection-induced immunity means the case for extra restrictions beyond what has been announced is much weaker than it was previously. Tougher measures will not stop the epidemic, they will just extend it. So what are the chances of the NHS buckling in the coming weeks? While there are strong grounds to hope the proportion of infections leading to a hospital admission will be lower than it was previously, if infection levels rise too high the absolute numbers could still be much bigger than they are now.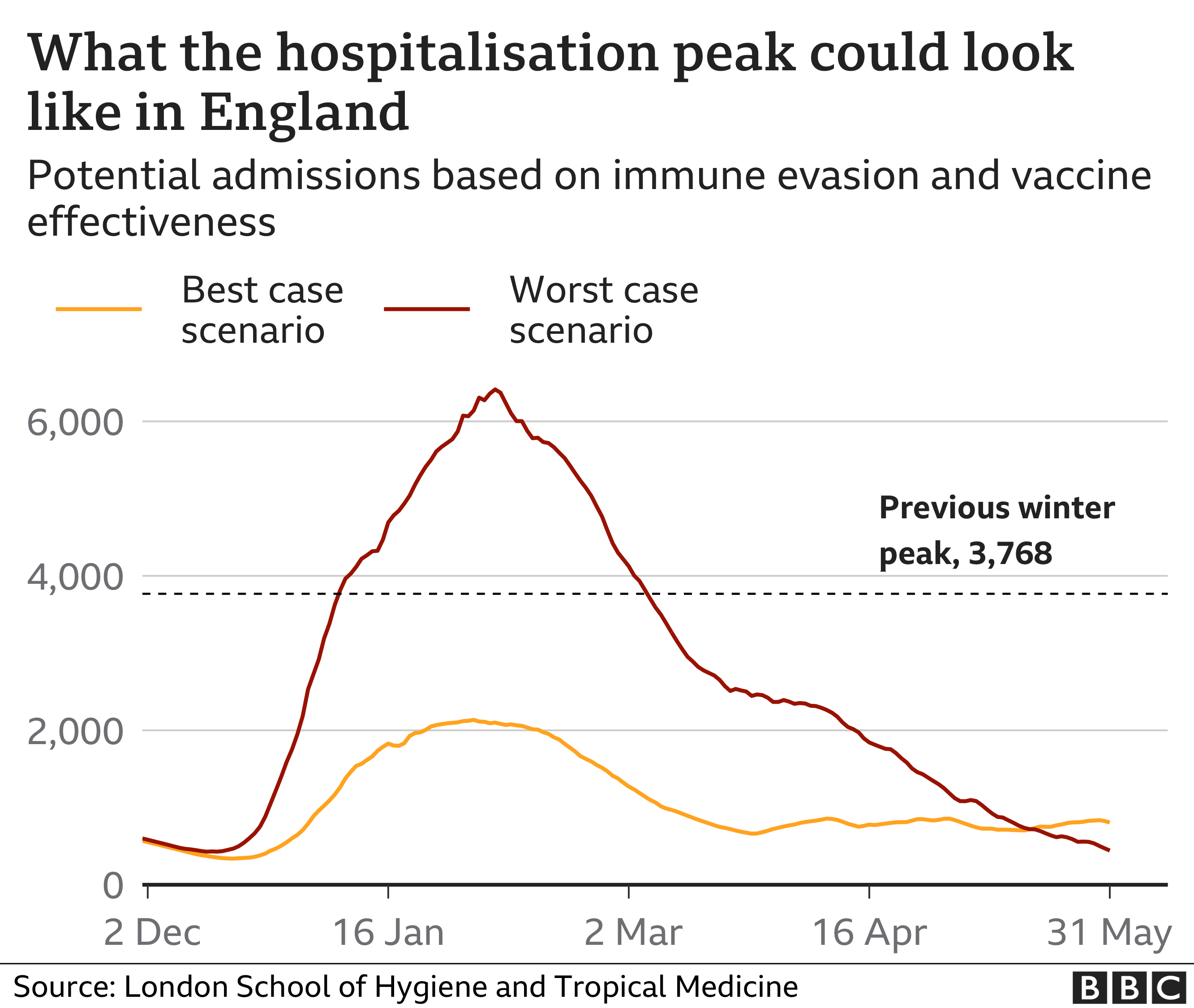 Dr Raghib Ali, a clinical epidemiologist at University of Cambridge, and a front-line doctor, says given the levels of immunity in the population there is no need to panic yet. "We need to keep calm," he says, and wait until we start getting a clear idea of what is happening with hospital admissions. "We should know soon." "We have to be realistic, we are not going to stop Omicron." Suppress it too much and arguably it will just delay deaths and serious illness – and may cause more overall harm than good when you consider the wider impact on health, education and the economy.
The key, though, will be that the NHS can keep delivering care to those who need it. Even if the wave of infections does not cause enough serious illness to overwhelm the NHS, University of Reading scientist Dr Simon Clarke says there could still be significant societal problems. "Mass sickness of people who are not ill enough to end up in hospital, but who need to convalesce at home, could deliver a substantial shutdown of public services and slowing of economic activity," he says. How long could this last? The UK Health Security Agency (UKHSA) believes we are likely to be looking at a period of four to eight weeks where we will be battling the acute stage of the Omicron surge. It will be, says Dr Susan Hopkins, UKHSA's chief medical adviser, a "very difficult" period. click full source.
So there we have it. More government scientists, epidemiologists and medical advisors are not calling for lockdowns to tackle Omicron, and seem to be coming round to the theories of Professor Sunetra Gupta, whose views they have vilified in the past. Time will tell.