Yesterday, December 8th was the first anniversary of the first covid vaccine dose being administered to Margaret Keenan, a 90 year old from Coventry. There was also major fallout and public anger from the video of the alleged Downing Street party on December 18th last year, and the Prime Minister held a press conference to apologise for the aforesaid video and to announce Plan B restrictions in response to the Omicron variant. Later that evening, the Prime Minister's wife went into labour, and their daughter was born earlier today.
Boris Johnson announced yesterday that an inquiry would be carried out by top civil servant Simon Case, after a video from last year emerged of government staff joking about a party that took place on 18 December – a day on which more than 400 Covid deaths were reported. Government spokeswoman Allegra Stratton resigned later on Wednesday over the video, obtained by ITV News, in which she appeared. The investigation into government staff parties has now expanded to focus on three events that took place last year, the Downing Street parties on 27 November and 18 December, and at the education department on 10 December, which will be examined for Covid rule breaches. click full source.
The widespread political and public anger at these alleged breaches of government regulations by the very people who set these laws goes to the very heart of public trust in the Government, and undermines new current public health regulations (Plan B) to try and halt the spread of Omicron, although the measures announced are unlikely to make much difference. Omicron will replace Delta as the dominant variant in the next few weeks and months. South Africa had seen the end of its Delta wave, and was averaging less than 300 cases a day a month ago. Now it's more than 10,000 cases per day, with Omicron seemingly the driving force behind their fourth wave. click full source.
Scientists have been able to track Omicron by the unusual set of footprints it leaves behind in Covid tests. It's known as S-gene dropout and in late-November only 0.1% of test results had this footprint. It's now in excess of 5% which would suggest about 2,500 new cases a day.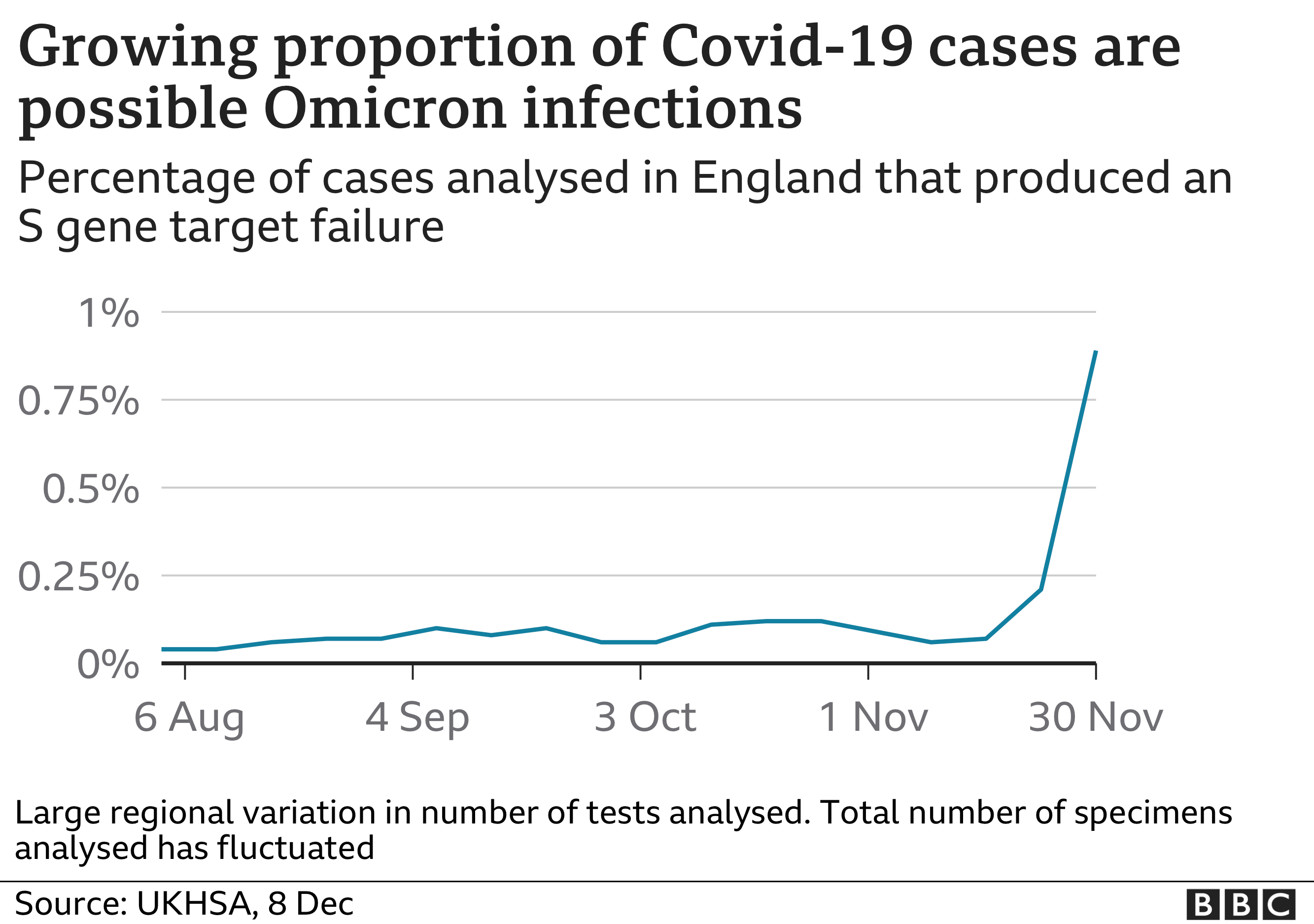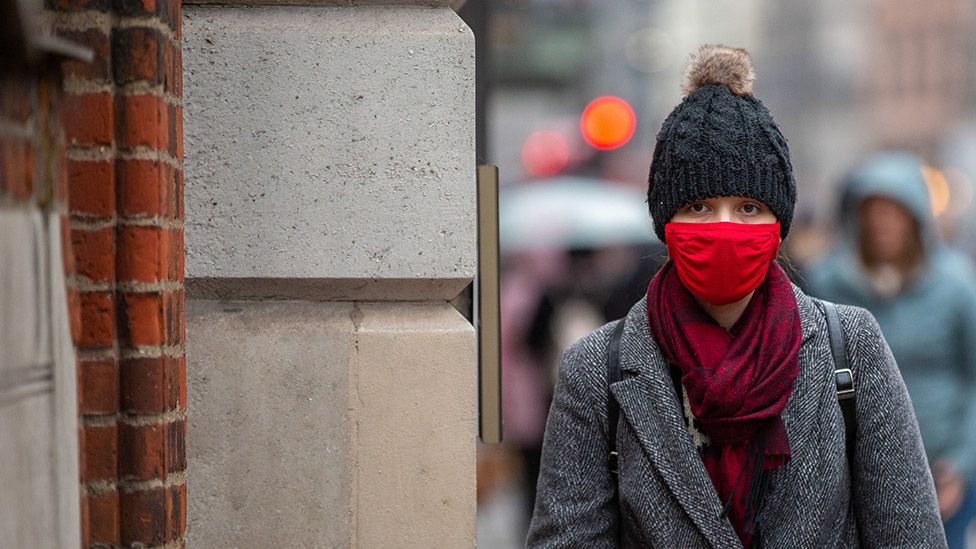 The new Plan B measures in England announced yesterday are listed below :
From Friday 10 December, face coverings are mandatory for most indoor public venues including places of worship, theatres and cinemas – as well as on public transport and in places like shops and hairdressers. Masks won't be needed in pubs or restaurants, nor in venues like gyms where it's "not practical to wear them". From Monday 13 December, people should work from home "if they can". From Wednesday 15 December (subject to parliamentary approval), people will need an NHS Covid Pass – showing their vaccination status or a recent negative lateral flow test – to gain entry to:
Nightclubs
Indoor unseated venues with more than 500 people
Unseated outdoor venues with more than 4,000 people
Any venue with more than 10,000 people
The government also wants people to do a lateral flow test (LFT) before entering "a high-risk setting" – such as a crowded place – "involving people you wouldn't normally come into contact with, or when visiting a vulnerable person". click full source.
What are the Covid rules in Wales?
Current restrictions are to be reviewed tomorrow by the First Minister, but they currently include the new Plan B measures announced for England :
NHS Covid Pass needed for entry to nightclubs, cinemas, theatres and concert halls and many other indoor and outdoor events
work from home wherever possible
face coverings compulsory in schools, on public transport, and in shops and hospitals
So there we have it. There aren't universally agreed numbers for how fast Omicron spreads, how severe it is, or how much it evades vaccines. You therefore get a radically different view of the coming weeks and months, depending on which numbers get plugged into which mathematical models. You could get everything from no wave at all, a wave there's no need to worry about, or the doomsday scenario where the NHS is overwhelmed completely. That's the problem there is massive uncertainty. Only time will tell.