The emergence of the Omicron variant shows that the world is "closer to the start of the pandemic than the end". Sir Jeremy Farrar, director of the Wellcome Trust who stepped down as a government scientific adviser last month, said the progress in combatting Covid-19 since its emergence was "being squandered". While he was cautiously hopeful that current vaccines would protect against severe illness from Omicron, that may not be true for future variants.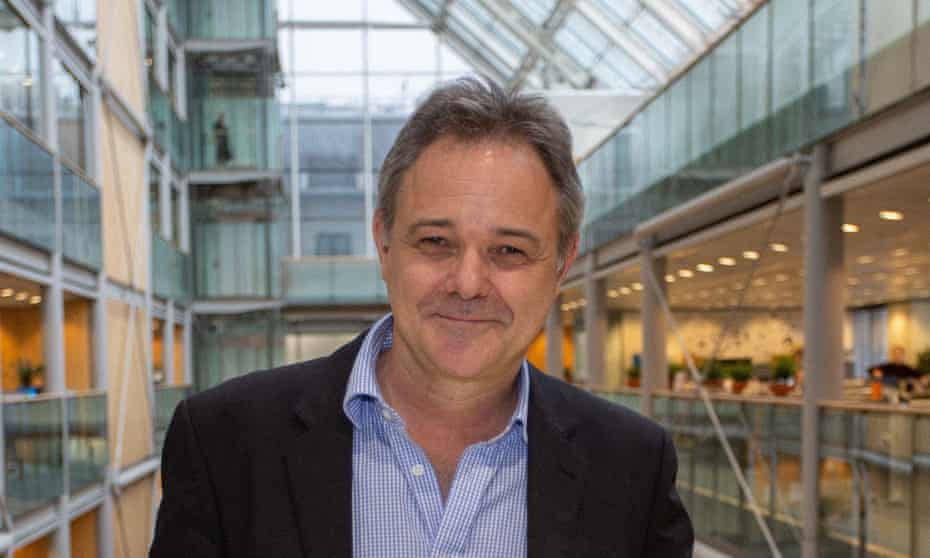 "The longer this virus continues to spread in largely unvaccinated populations globally, the more likely it is that a variant that can overcome our vaccines and treatments will emerge," he writes. "If that happens, we could be close to square one. "This political drift and lack of leadership is prolonging the pandemic for everyone, with governments unwilling to really address inequitable access to the vaccines, tests and treatment. There have been wonderful speeches, warm words, but not the actions needed to ensure fair access to what we know works and would bring the pandemic to a close."
Farrar's intervention came as a major charity raised concerns about the government's booster jab campaign, which it sees as the best current method of combating the virus. Caroline Abrahams, charity director at Age UK, said the programme was "frankly in a mess". She said: "It's way behind where it should be, and to hear this week that as many as one in five care home residents have not yet had their boosters was nothing short of alarming." She spoke out after some targets for GPs were suspended to allow them to concentrate on administering jabs. Routine health checks for the over-75s and for new patients may be deferred under the new guidance.
"Against this context we agree that the top priority now is to turbo-charge the booster programme, to ensure as many older and vulnerable people as possible get their jabs, and fast," said Abrahams. "In the end this situation is another demonstration of how underpowered our GP system has become. Unless and until we invest more heavily in it we will continue to see these hard choices arising whenever a crisis comes along, and that's certainly not in any one's interests, least of all older people's."
On Saturday, Downing Street announced that it was introducing pre-departure tests for people travelling to the UK. From 4am on Tuesday, travellers will have to complete a lateral flow or PCR test 48 hours before entering the country. Nigeria has been added to the red list, and from 4am on Monday arrivals will have to quarantine in hotels. Officials said the moves came as evidence emerged that the Omicron strain had been reported in more than 40 countries, with apparent community transmission in places such as Norway. They also said there was evidence that the incubation period was shorter than for other variants. Early estimates have suggested this rise is being driven by the fact that the Omicron variant can infect between three and six times as many people as Delta, over the same time period. It is an alarming figure that has been balanced by early reports which have suggested the variant is, at present, less likely to lead to hospitalisation. click full source.
So there we have it. The latest travel rule changes are "a case of shutting the stable door after the horse has bolted," according to Prof Mark Woolhouse,  a member of the government's Scientific Pandemic Influenza Group on Modelling (Spi-M). The new rules have come "too late" to make a "material difference" to a potential wave of the Omicron variant in the UK. click full source. Time will tell.