When the alarm about a new Covid variant in South Africa was first rung last week, experts said that most of the cases had been in young people, with outbreaks at universities. Speaking of its discovery, Dr Angelique Coetzee, a private practitioner and chair of the South African Medical Association told Good Morning Britain: "For about eight to 10 weeks we hadn't seen any new Covid cases in our region where we are practising. "Then all of a sudden on the 18th November, I saw young men coming through with mild symptoms similar to a viral infection. "We did rapid testing, they were positive for Covid-19." Asked if there was a pattern with Omicron patients and their vaccine status, Dr Cotezee said two fully-jabbed patients over the age of 60 years had come into the surgery over the weekend. They had gotten their second dose of Pfizer in August, she said. It suggests that even those with prime protection are at risk of picking up Omicron. click full source.
Scientists have been clear on how the UK should respond. Accelerating the booster programme will be crucial to see off a deadly wave of Omicron, if the worst fears about the new variant are realised. It is why ministers have agreed to offer boosters to the whole adult population and halve the gap between the second dose and booster to three months. Ministers have set a target of every eligible adult being able to book a jab by the end of January. – a tall order indeed if Omicron takes off.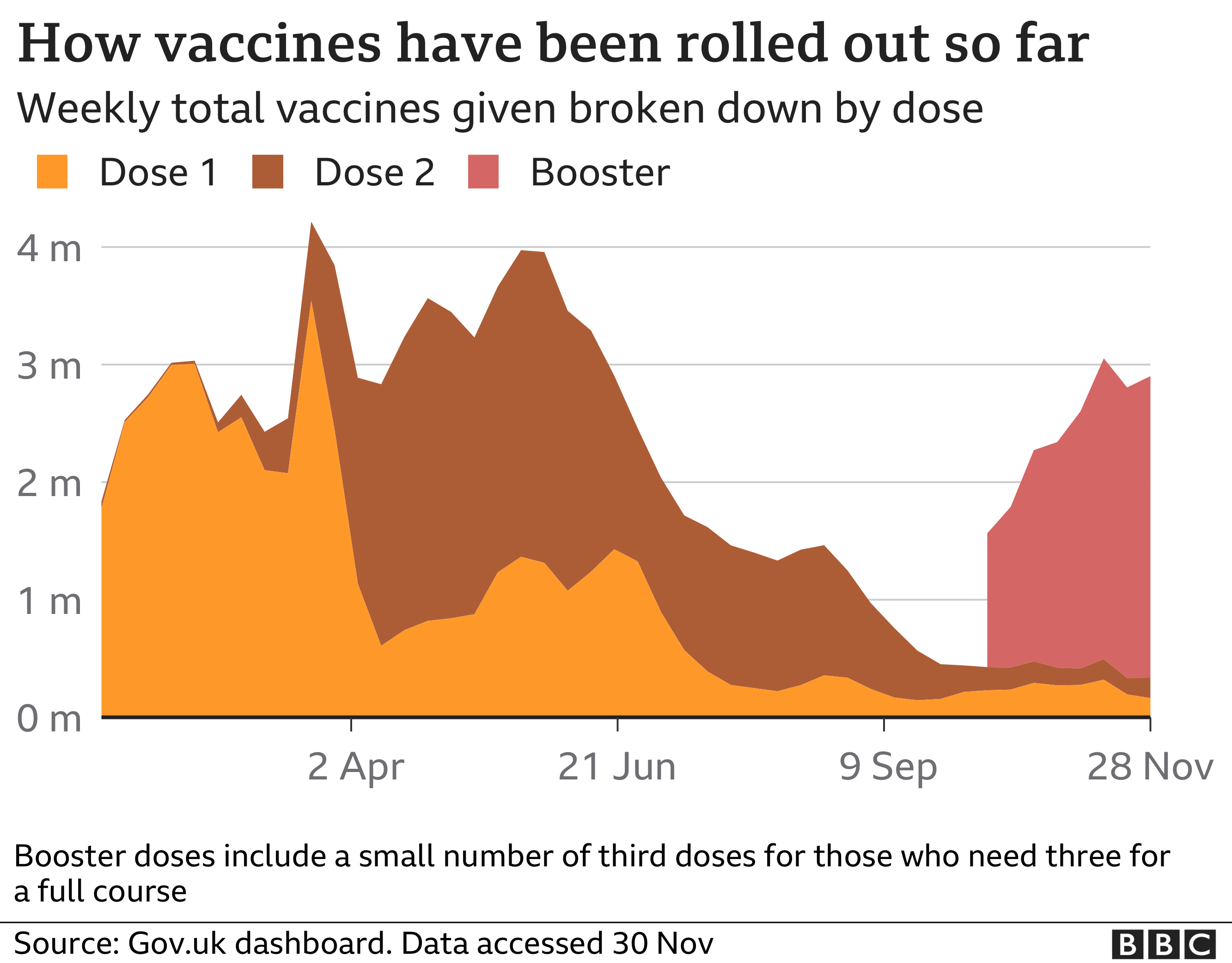 The latest news today from South Africa is ominous. Omicron has now become dominant in the Country and is driving a sharp increase in new infections. Some 11,500 new Covid infections were registered in the latest daily figures. That is a sharp rise on the 8,500 cases confirmed the previous day. By contrast, daily infections were averaging between 200 and 300 in mid-November. Omicron has now been detected in at least 24 countries around the world, according to the World Health Organization (WHO).
Those who have already had other variants of coronavirus do not appear to be protected against Omicron but vaccines are still believed to protect against severe disease, according to top scientists from the global health body and South Africa's National Institute for Communicable Diseases (NICD). "Previous infection used to protect against Delta but now with Omicron that doesn't seem to be the case," said Anne von Gottberg, microbiologist at NICD. The full picture in South Africa will not become clear until "people get so sick that they need to go to hospital" which is generally "three, four weeks later," says Prof Salim Abdool Karim of the Africa Task Force for Coronavirus. "But the feedback we're getting from the ground is that there's really no red flags – we're not seeing anything dramatically different, what we're seeing is what we are used to," he told the BBC's Newsday programme
So there we have it. What this means for the rest of the world remains very uncertain. South Africa had a wave driven by another variant – Beta – that did not take off in other places.Levels of a later variant, Delta, were very low when Omicron took hold in South Africa – meaning the new variant did not have to work hard to compete. South Africa has low levels of vaccination although it has had high levels of infection and that brings its own immunity. How it fares in places like the UK, where there is plenty of Delta circulating but the population is heavily vaccinated, therefore, remains to be seen. click full source.