Days after Austria imposed a lockdown on the unvaccinated, it has announced a full national Covid-19 lockdown starting on Monday, which will last a maximum of 20 days. There will also be a legal requirement to get vaccinated from 1 February 2022. Many other European countries are also imposing restrictions as cases rise.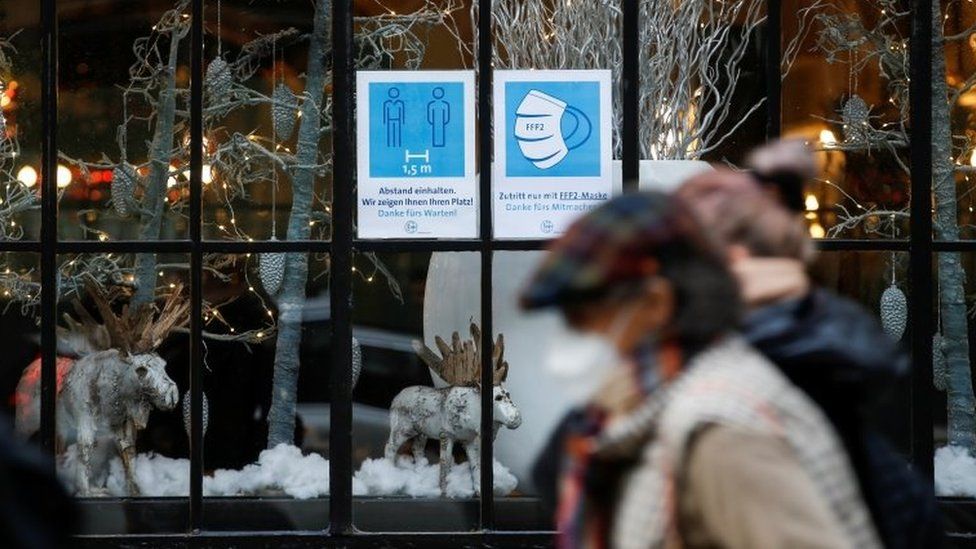 Under the measures, Austrians will be asked to work from home, non-essential shops will close, and schools will remain open for children who require face-to-face learning. They will continue until 12 December, but will be reassessed after 10 days. Neighbouring Germany has seen several days of record infections this week, and Health Minister Jens Spahn has spoken of "a national emergency that requires a combined national effort". German leaders have already agreed to introduce restrictions for unvaccinated people in areas with high hospital admissions. And parliament has backed requirements for people to show Covid passes on buses and trains, and in workplaces.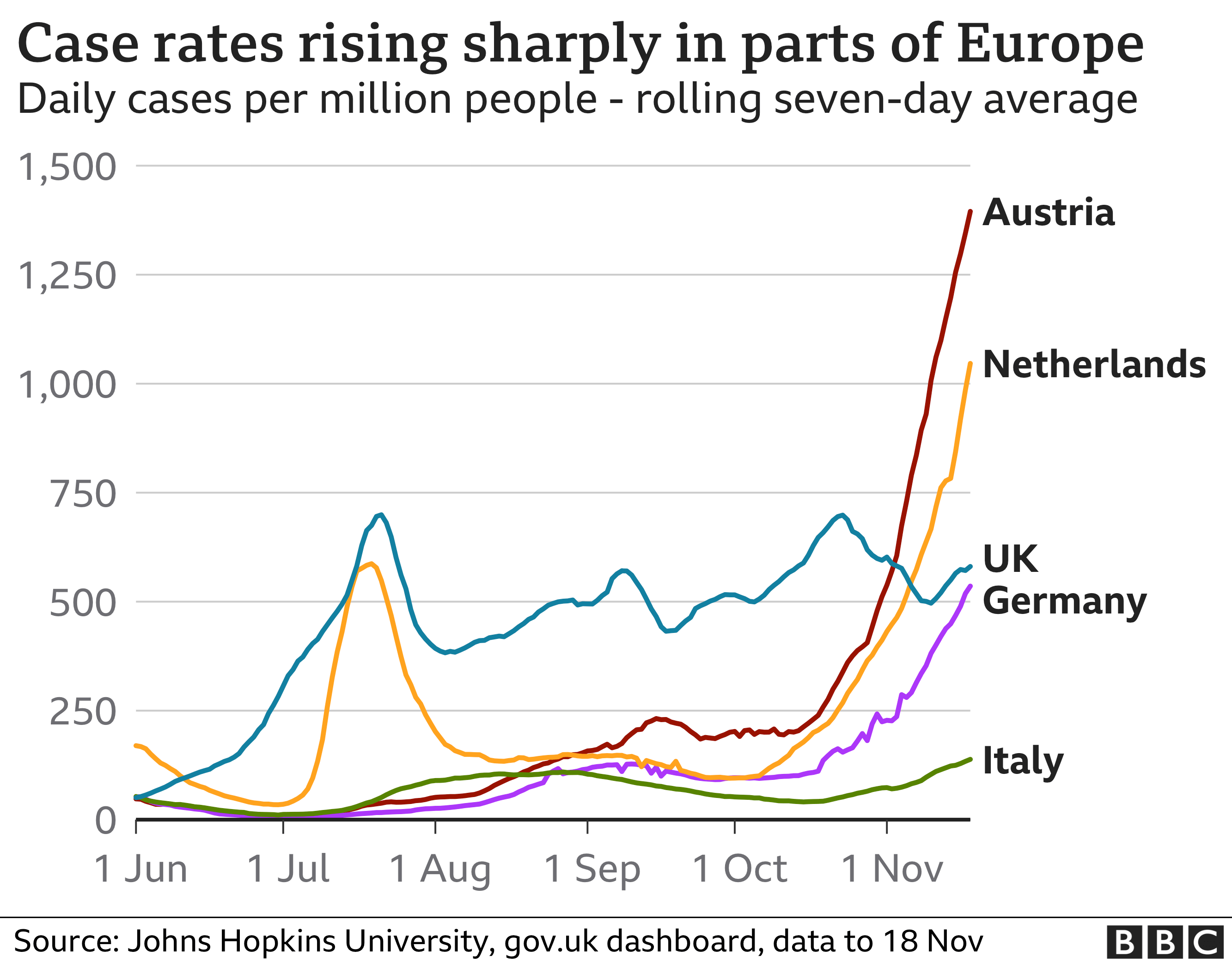 Austria's is the first full lockdown imposed by an EU country this winter. The Europe regional director of the World Health Organization, Hans Kluge, has warned of a hard winter ahead. He blamed insufficient vaccination coverage along with "the easing of preventive measures and the spread of the more transmissible Delta variant". He also warned that some 500,000 more deaths could be recorded by March unless urgent action is taken.
Russia on Friday declared a record number of 1,254 Covid deaths in the past 24 hours, for the third day in a row. Hungary reported its highest level of infections – with 11,289 new cases in a population of 10 million. A third booster jab will be made mandatory for health workers from Saturday, along with masks in most enclosed spaces. Tighter restrictions also come into force in Belgium on Saturday, requiring working from home for four days a week. click full source.
So there we have it. The UK recorded 44,242 new coronavirus cases on Friday, and the government has consistently said it has no plans for another lockdown. However, it has said it could bring in extra Covid measures in England to protect the NHS – known as Plan B – which include mandatory Covid passports for some indoor venues, compulsory face coverings in certain indoor settings and advice to work from home. Time will tell if the impact of the UK having high levels of Covid through autumn has topped up immunity levels, in conjunction with the extensive booster programme is sufficient to avoid any winter lockdowns.