While many European countries are seeing steep rises in coronavirus cases and preparing to step up Covid restrictions, the UK has been going in the other direction. Experts say differences in levels of immunity and people's behaviour are the likely explanations.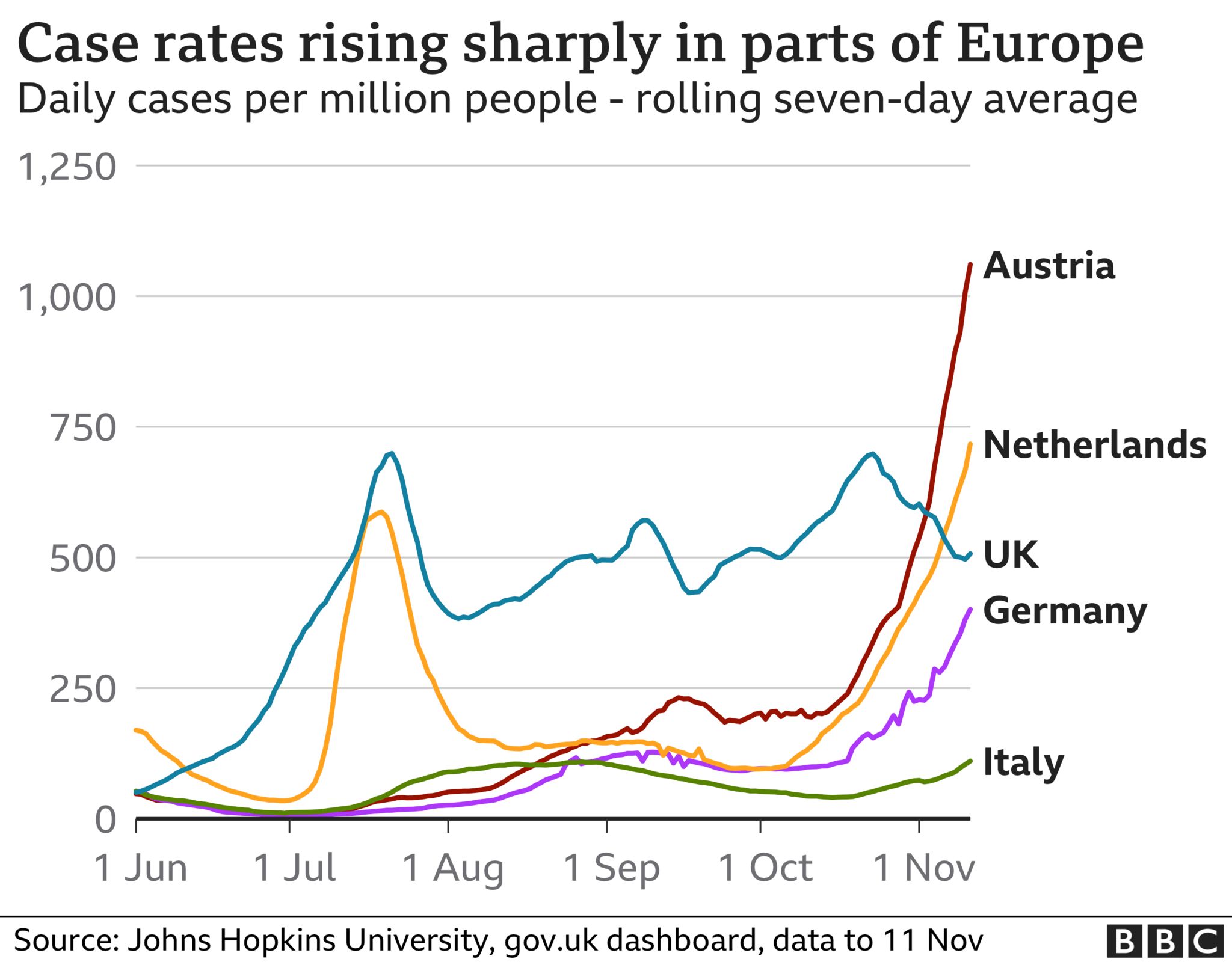 Covid cases are now taking off in large swathes of Europe, with some countries already climbing to a higher level than the UK. If you look at the rate per million people, around 500 would test positive for Covid each day in the UK. In Austria the figure is more than double this. The Netherlands, which has also overtaken the UK, has declared three weeks of restrictions in Western Europe's first "partial lockdown" of winter. Austrians are days away from a first lockdown for anyone not fully vaccinated, after record infections were reported across the country. Upper Austria province will impose restrictions from Monday if it gets the go-ahead from the federal government. Salzburg also plans new measures. Chancellor Alexander Schallenberg said a national lockdown for the unvaccinated was "probably inevitable". click source.
The driving force behind the spike is a combination of two things – human behaviour and the amount of immunity in the population. Dr Simon Clarke, from the University of Reading, said we're "probably seeing the start of winter" in Europe. "When the circumstances are wrong and infection is just more possible you can expect numbers to start climbing and more socialising and mixing indoors means there's more opportunity for transmission, even in vaccinated individuals." The sustained high levels of Covid in the UK – which "ran hotter" than Europe all summer – will have added to the amount of immunity being provided by the immunisation campaign. In the UK, the proportion of the population who have antibodies due to vaccination or infection or both is very high, so essentially more people are protected.
Waning immunity may also be a bigger factor in Europe. Many European countries stuck to giving the two vaccine doses three weeks apart. The UK, controversially at the time, spaced them out further which could lead to a stronger and more durable immune response, say experts. The increase in cases will not be an equal threat to all European countries. The main job of vaccines is to stop people dying from Covid and to keep people out of hospitals rather than stop all infections, although it does help cut those too. Countries with low vaccine uptake can expect a more difficult winter.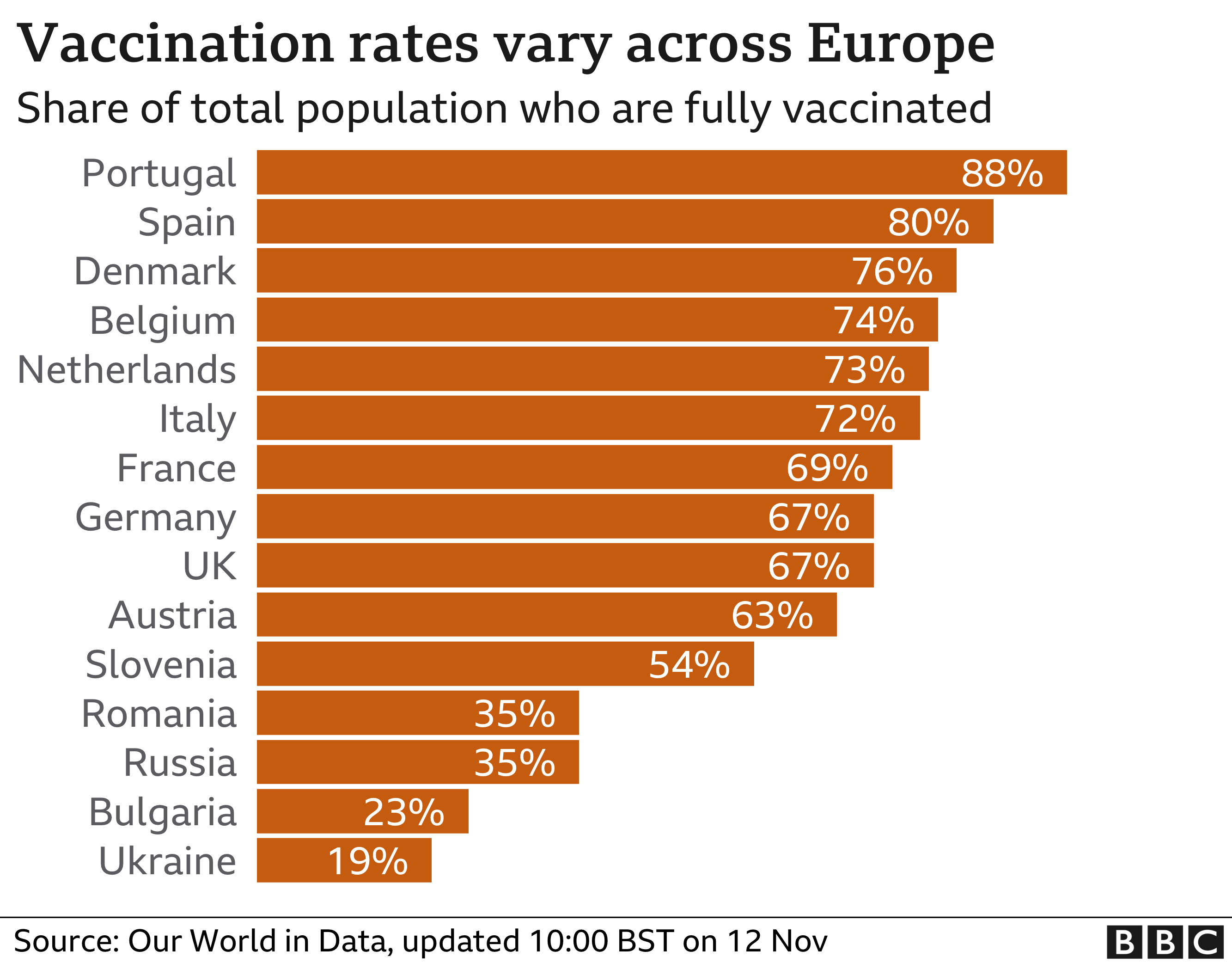 Dr Clarke warned: "International comparisons are never very useful, countries don't work in lockstep, even relatively similar countries don't work in lockstep. "There will be times when the UK has a bad patch and others do well, and vice versa." click full source. So there we have it. For now, surging cases across Europe, with even new lockdowns for those who are not fully vaccinated – interesting concept, and probably impossible to police. Time will tell if that happens here this winter.