Yesterday, the US reopened its borders to double-jabbed visitors, ending the restrictions imposed by former President Donald Trump in March 2020. The travel limitations have affected non-US citizens from over 30 countries, including the UK and EU. Restrictions have been lifted for those who are fully vaccinated, and undergo testing and contact tracing. Under the new rules, foreign travellers will need to show proof of vaccination before flying, get a negative Covid-19 test result within three days of travelling, and hand over their contact information. They will not have to quarantine.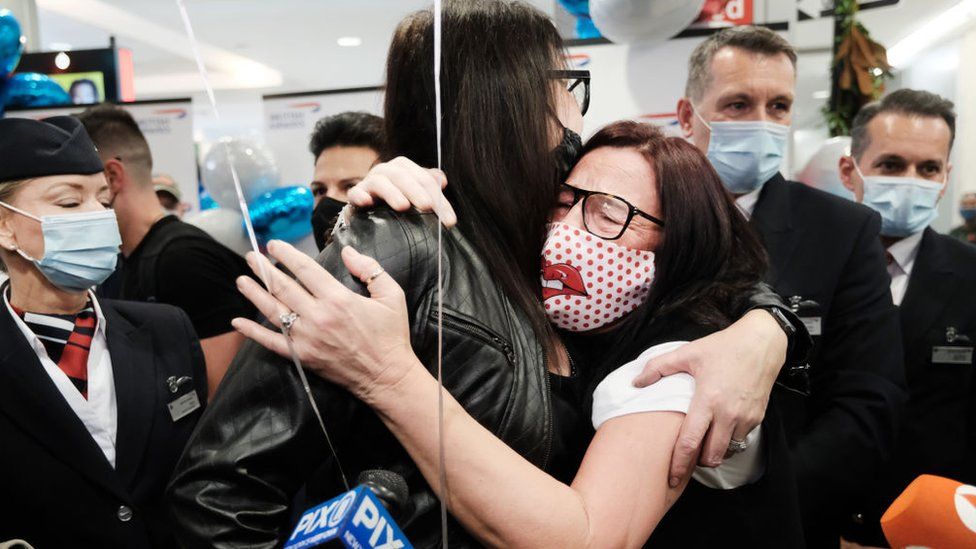 Two flights from London's Heathrow airport that took off simultaneously, landed in New York City – marking the return of one of the world's busiest flight paths. Travellers arriving at John F Kennedy airport were greeted by applause, balloons and cookies. click full source
Also, the US-Canadian border has opened both ways to non-essential travel for the first time in 19 months. The closure has kept thousands of bi-national families split throughout the pandemic.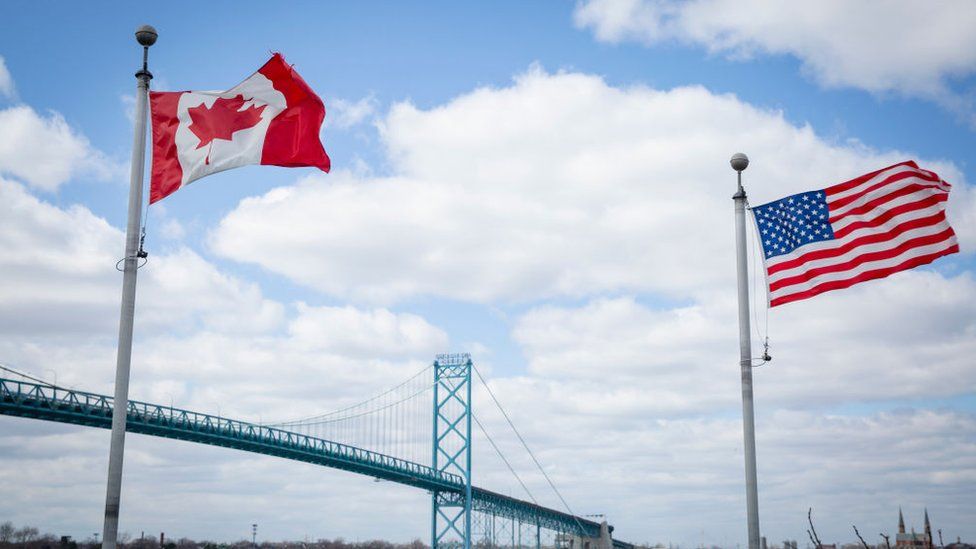 On a typical day, 400,000 people travel between the US and Canada, in addition to $2bn worth of goods and services. The vast majority of Canadians – somewhere around 85% – live within 100 miles of the US border. For border towns like those dotted along southern Ontario and Quebec, northern Washington, New York and Vermont, where local economies depend on their neighbours' tourism, the cross-national bond is especially close.
However, the insistence from both governments that the land border closure was in place solely for public health was inconsistent with flights coming and going each day and, eventually, the opening of bars, restaurants and sports arenas in both countries. "I believe that Covid is a real disease, I believe in science, but no one was ever able to explain to us why it is safer to fly on a plane than it is to drive in your own private car," said Ms Weber. click for full source and personal stories.
So there we have it. Did these border closures make a difference ? Did they limit the spread of covid-19 ? Hard to say or quantify, but I doubt it. Over the past 20 months, three or four waves of coronavirus surged and ebbed in both the UK, the USA and Canada, and most of the other 30 odd countries that were banned from the US. Will covid-19 surge again as a result ?. Time will tell.