Yesterday, we both had our 3rd covid vaccination booster jabs, over six weeks later than the recommended six month deadline after the 2nd jab. Booster vaccines are seen as the single most important way to control Covid as we head into winter. However, as we know, the rollout of third jabs has been too slow, and a faster response could have saved thousands of vulnerable lives. Over the last month, 4,409 people over 50 have been admitted to English hospitals after testing positive, despite having two doses of vaccine, and of those, 2,148 have died.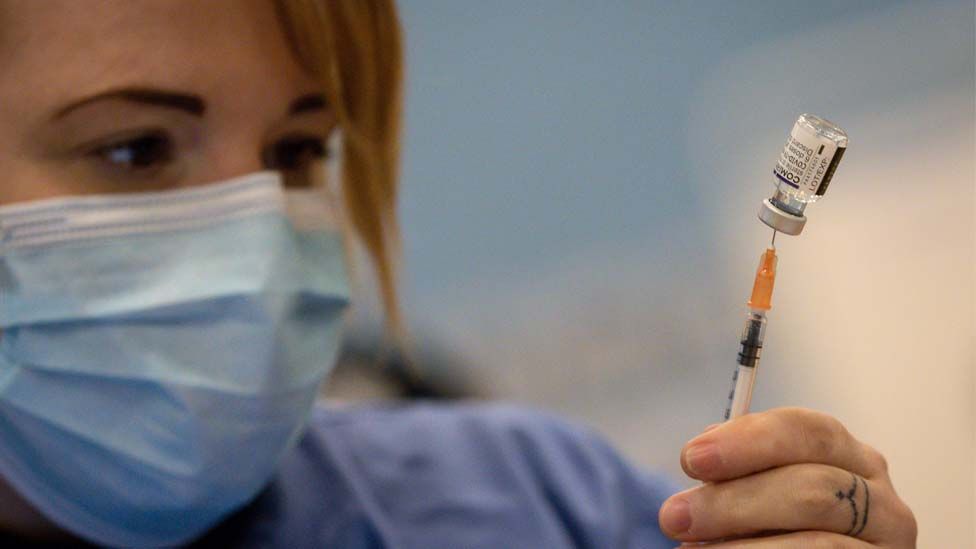 More than seven million have received a third jab in England since September, although the programme has struggled to keep pace with the number hitting the six-month mark and becoming eligible. Approximately 5.8 million people now qualify but have not yet been jabbed, according to John Roberts, from the Covid-19 Actuaries Response Group, which has been tracking the rollout, up from 2.8 million a month ago. "The worry is that, at the current rate, we're still not going to complete the priority groups until mid-January," he said. "There are going to be people mixing over Christmas who haven't got that extra protection from the booster, which really does make a huge difference." There has been similar criticism in Wales, Northern Ireland and Scotland, where First Minister Nicola Sturgeon recently said accelerating the rollout was now her government's "single most important" priority.
The original vaccine rollout felt like a real national effort in the middle of lockdown: vaccine buses were sent out, crowds queued outside sports centres, and volunteers were everywhere. The bulk of those first jabs – about 75% – were given by GPs in England. That was always going to be difficult to maintain this autumn, with doctors also having to deal with more everyday appointments and the flu shot. About 50 larger mass vaccination centres across England have also closed since April, while others have reduced their hours.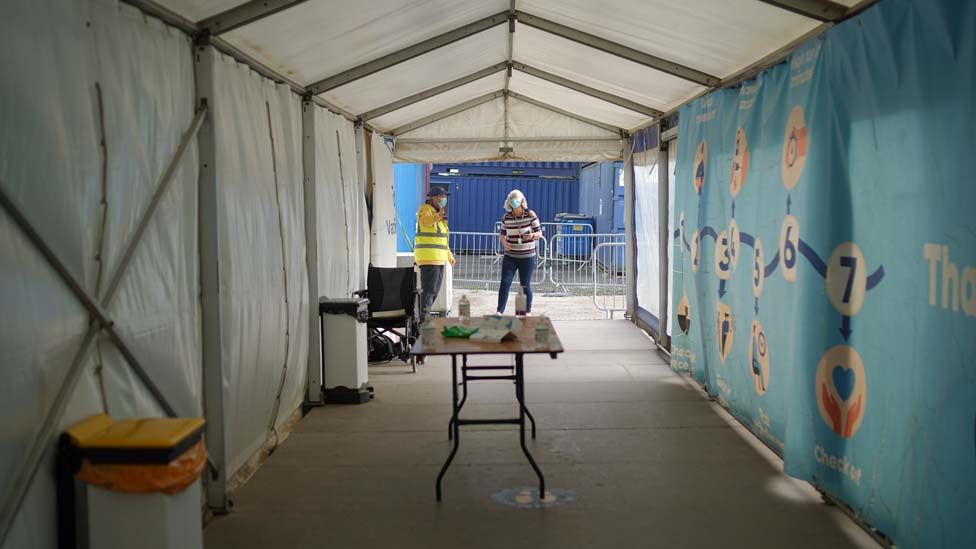 Ministers hope the launch of a walk-in service will soon start to make a difference. Those who are eligible should now be able to go online, find a service nearby and turn up without an appointment in England. There are still concerns though about whether that kind of system is best suited to the most vulnerable – often those without internet access or transport. "It might be very effective as we move down the age groups but, at the moment, I suspect many still want to be contacted and told 'here is your appointment'," said Mr Roberts. An NHS spokesperson said: "People can get their booster jab as soon as they become eligible in line with guidance – over the last week, a record 1.6 million boosters were delivered in England. "It is vital people come forward as quickly as possible – there are appointments available and people can book in through the National Booking Service or use one of the hundreds of walk-in vaccination sites." click full source.
So there we have it. The Welsh Health Minister has rejected setting up walk in centres, and if we were six weeks behind schedule, it is hard to see how the booster programme will catch up in time to protect the elderly and vulnerable over Christmas – time will tell.