A new mutated form of coronavirus that some are calling "Delta Plus" may spread more easily than regular Delta, UK experts now say. The UK Health Security Agency (UKHSA) has moved it up into the "variant under investigation" category, to reflect this possible risk, although there is no evidence yet that it causes worse illness.Scientists are confident that existing vaccines should still work well to protect people, although regular Delta still accounts for most Covid infections in the UK, cases of "Delta Plus" or AY.4.2 have been increasing, accounting for 6% of Covid cases at this time.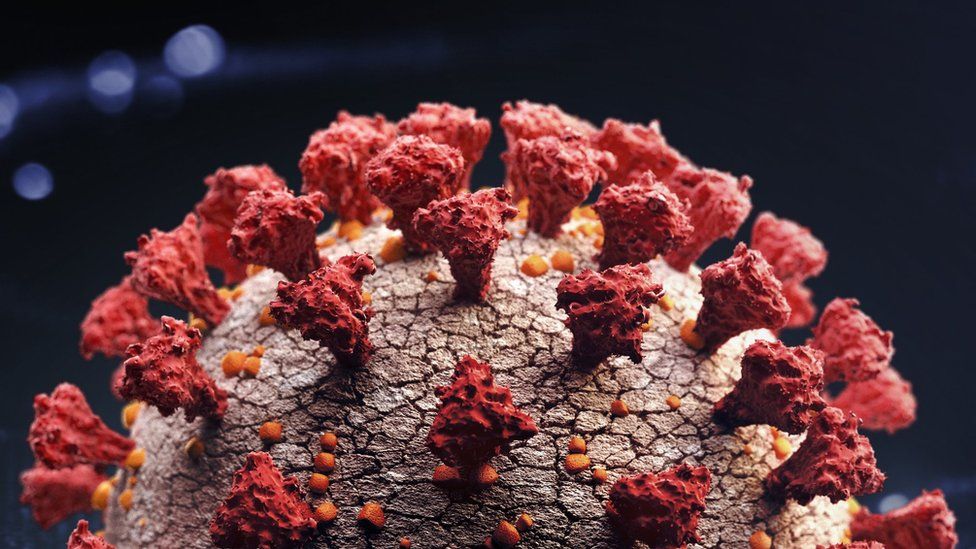 "This sub-lineage has become increasingly common in the UK in recent months, and there is some early evidence that it may have an increased growth rate in the UK compared to Delta," the UKHSA said. AY.4.2 is an offshoot of Delta that includes some new mutations affecting the spike protein, which the virus uses to penetrate cells. click full source.
Meanwhile, a prominent adviser to the government on Covid-19 has said he is very fearful of another Christmas lockdown, as he urged the public to do everything possible to reduce the spread of the virus. Prof Peter Openshaw, a member of the New and Emerging Respiratory Virus Threats Advisory Group (Nervtag), said the current number of cases and deaths rates were unacceptable, and reiterated the importance of measures such as working from home and mask wearing. His intervention comes after the prime minister resisted calls from health leaders, including the head of the NHS Confederation and the council chair of the British Medical Association, who urged "categorically" that the "time is now" for tighter restrictions. click full source.
Speaking in a personal capacity, Openshaw told BBC Breakfast on Saturday that he feared "another lockdown Christmas if we don't act soon". He said: "We know that with public health measures the time to act is immediately. There's no point in delaying. If you do delay then you need to take even more stringent actions later. The immediacy of response is absolutely vital if you're going to get things under control."
Openshaw said it was "unacceptable to be letting this run at the moment … I think hospitals in many parts of the country are barely coping actually. Talking to people on the frontline, I think it's just not sustainable to keep going at this rate." The UK recorded its highest number of Covid-related deaths since March last week.
So there we have it. The government is being urged on all sides to introduce Plan B to reduce virus transmission, and with the new Delta+ variant increasing in the UK, I sense a U-turn next week sometime.