The UK has one of the highest rates of Covid infection in Europe, but as winter approaches, should we be worried ? Only a handful of countries, including Romania and Serbia, have higher infection levels than the UK.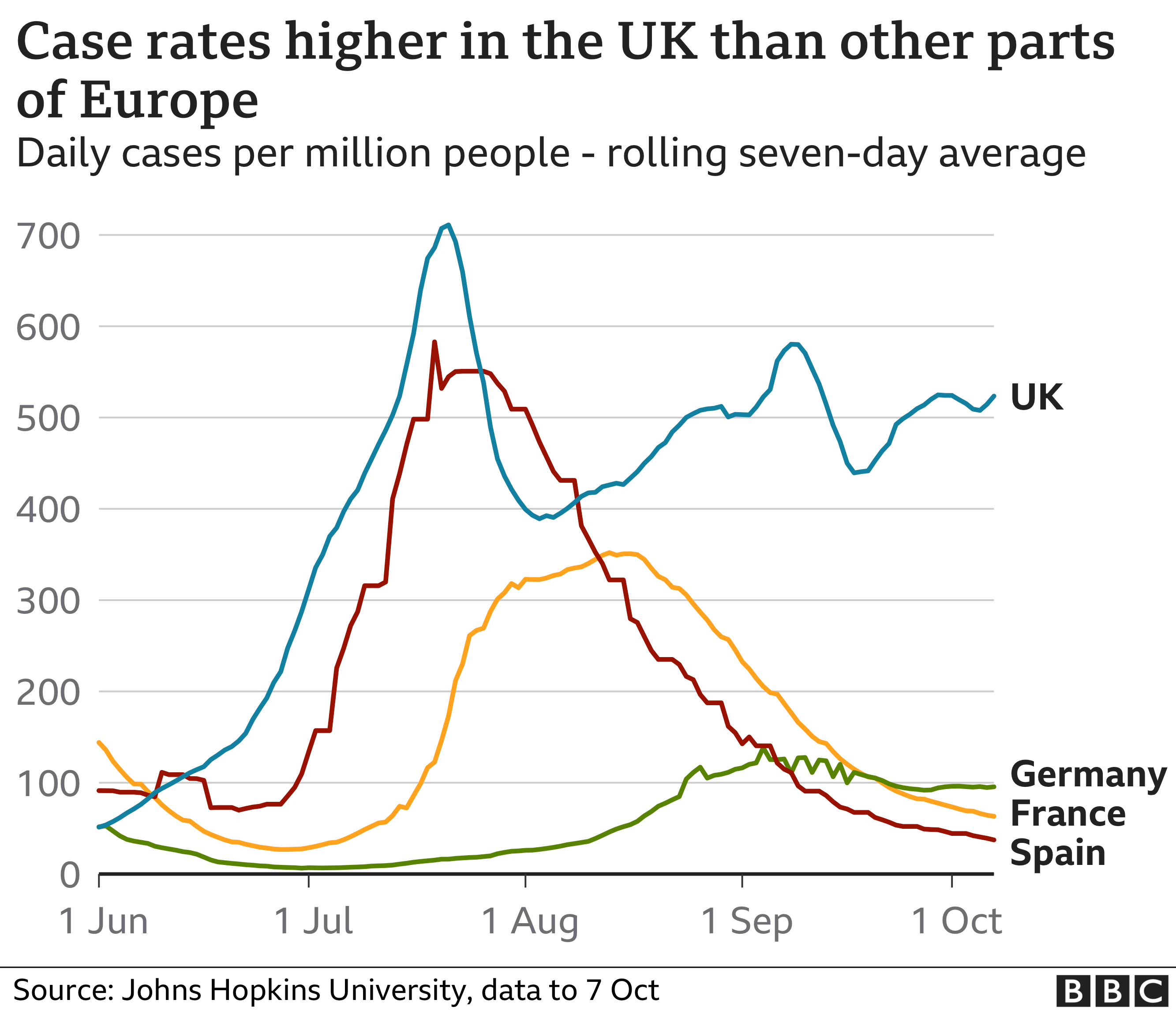 There is a variety of reasons for this. The UK – or rather England – was the first nation in Europe to fully unlock when it ended most Covid restrictions on 19 July. It was not until late August that an EU country – Denmark – followed suit. Others, such as Norway, have only taken this step in recent weeks, while many have retained a significant number of measures, such as limits on large gatherings, Covid passports to enter bars and restaurants, social distancing and mandatory mask-wearing. In Germany and Italy there are still restrictions on large crowds at events like football matches. And in a number of nations, such as Spain, social distancing remains in schools as does wearing masks from the age of six. So it is hardly surprising a virus that thrives on human contact has taken off in the UK compared with the rest of Europe.
Another factor is vaccination. At the start of the year and into the spring, the UK was leading the way on vaccination. But not any more, with the likes of Spain, Portugal and France all having administered more doses per head of population. A big reason for this is that many nations have started vaccinating under-16s, whereas this is only just getting going in the UK.
But when it comes to protecting people from serious illness – older people and those with health conditions – the UK has similar high levels of vaccine uptake. And that protection means the gap in the numbers dying is much smaller.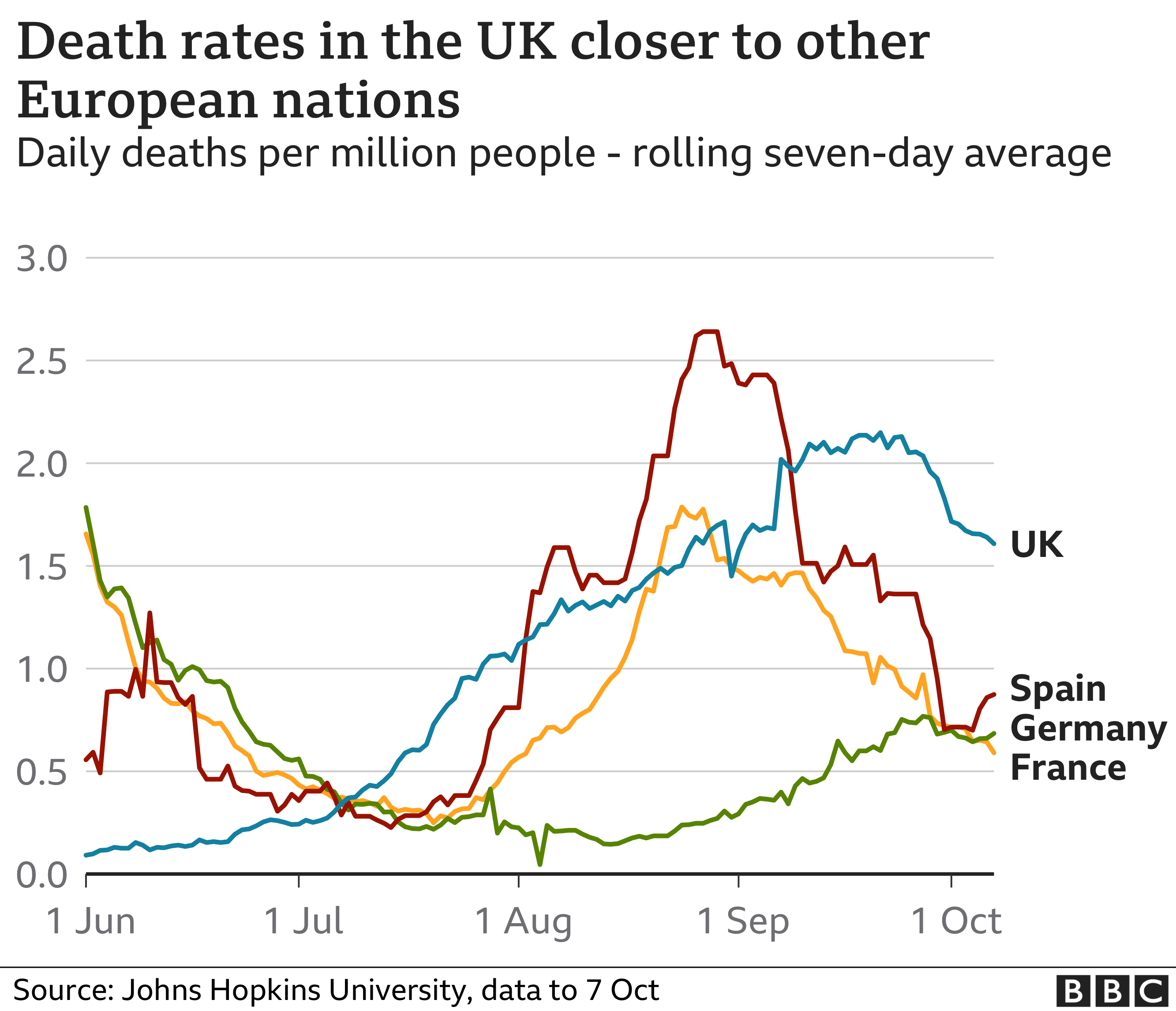 The epidemic here is largely being fuelled by high rates in teenagers – and, in particular, those under the age of 16 who have not had a chance to get vaccinated over the summer, unlike many of their peers elsewhere in Europe. Children are, of course, at very low risk of serious illness. So the concern has always been that infections in the young could spread into older age groups.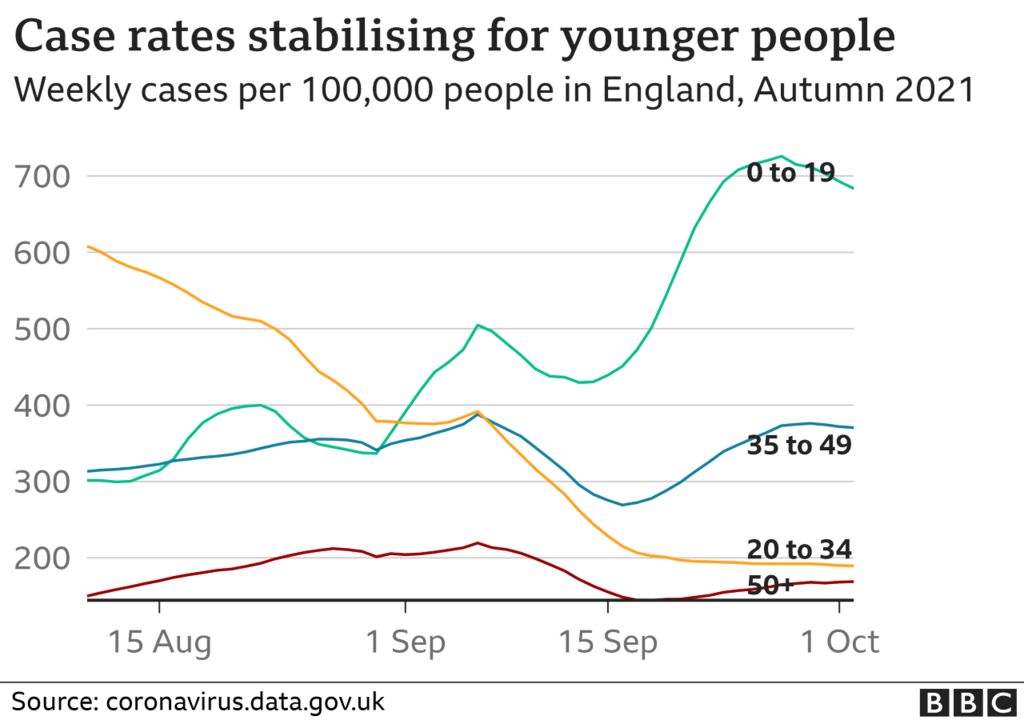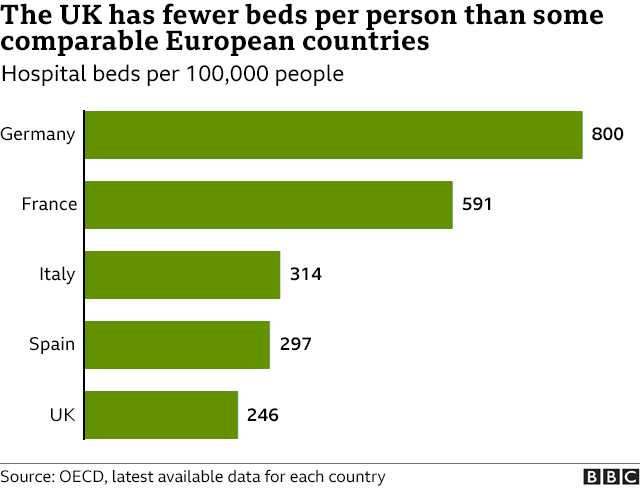 The NHS therefore has much less capacity to absorb extra demand compared with other nations. This winter, that extra demand will not just come from Covid. Lockdowns and social distancing meant the traditional winter viruses were largely absent last year. That will have led to less immunity across the population, prompting fears they could rebound back in a big way. A virus called RSV, which can cause 30,000 admissions every winter among the under-fives – six times what we have seen so far in that age group from Covid – is already circulating at very high levels. The flu season is just beginning. It will not take much for the situation to unravel. click full source.
So there we have it. When this wave in teenagers ends, it is hoped that through a combination of natural immunity and the booster vaccination programme, we could actually start to see a sustained fall in infections as winter approaches. Time will tell.