The Covid debate has recently centred on whether teenagers should have the vaccine and when the most vulnerable will receive booster jabs. But a third group is of real concern among scientists and politicians – the five million or so adults over the age of 16 who have yet to have a first dose. The exact number is unknown.
The reasons for not having the jab vary. A "very small number" of people are unable to be vaccinated for medical reasons, whilst behavioural psychologists say "committed vaccine opponents" who believe in conspiracy theories are unlikely to change their minds. It is thought that the unvaccinated who have safety concerns, or distrust institutions, those who are sceptical or indifferent, could still be reached with the right support and access.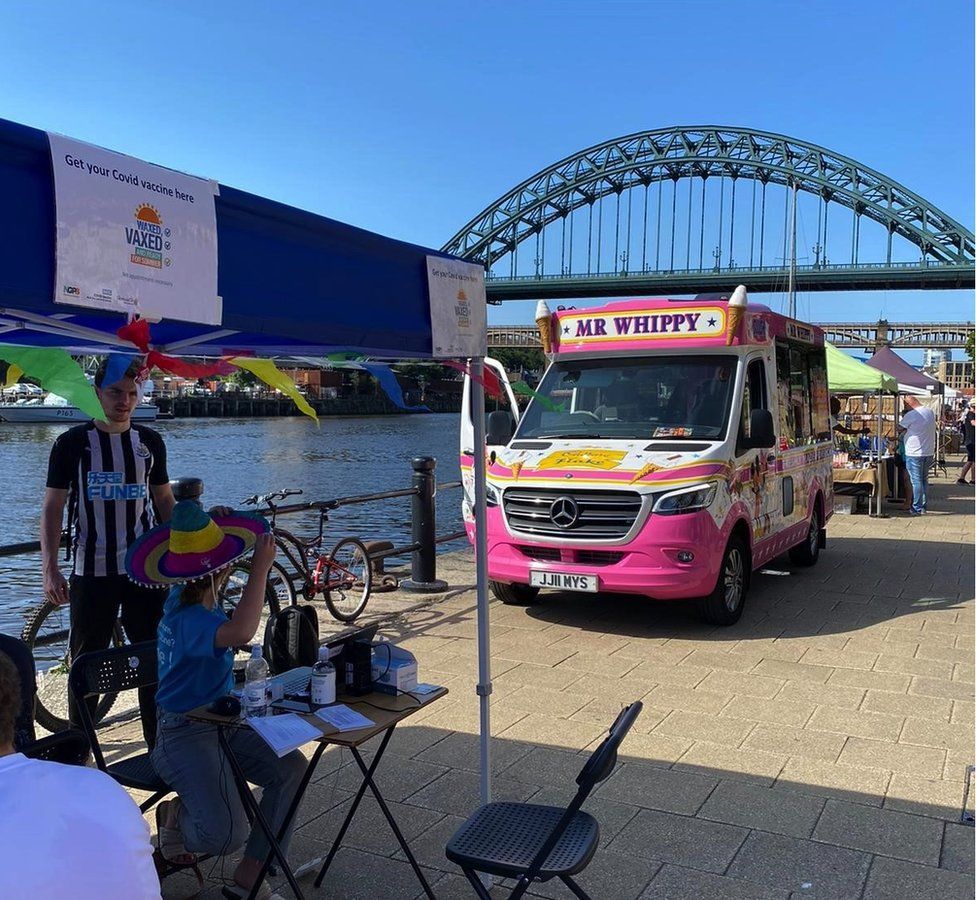 Identifying a person's "trigger" motivation is seen as a highly effective way of tackling vaccine scepticism or indifference. "This can be a wide range of things," says cognitive psychologist Stephan Lewandowsky, from Bristol University. Research suggests reminding people of the common good – protecting a grandparent or parent – helps them realise "they have a social responsibility – and they may be more willing". "Some can't be bothered – but if it's around the corner and you give them a free hotdog, like in Germany, then that can be really successful."
And in some areas of the UK, schemes have been running to find people, and to work out what their trigger points may be. In South Tyneside, teams spent the summer going door to door and stopping people in the street to try to maximise vaccine take-up and reduce high coronavirus rates. They quickly noticed those failing to come forward were mostly young men from poorer areas. In one of the most deprived wards, Simonside and Rekendyke, only 48% of men aged 18-29 and 39% of men aged 16-17 have had a first dose. But in the least deprived, Cleadon and East Boldon, the proportions are 83% and 79%.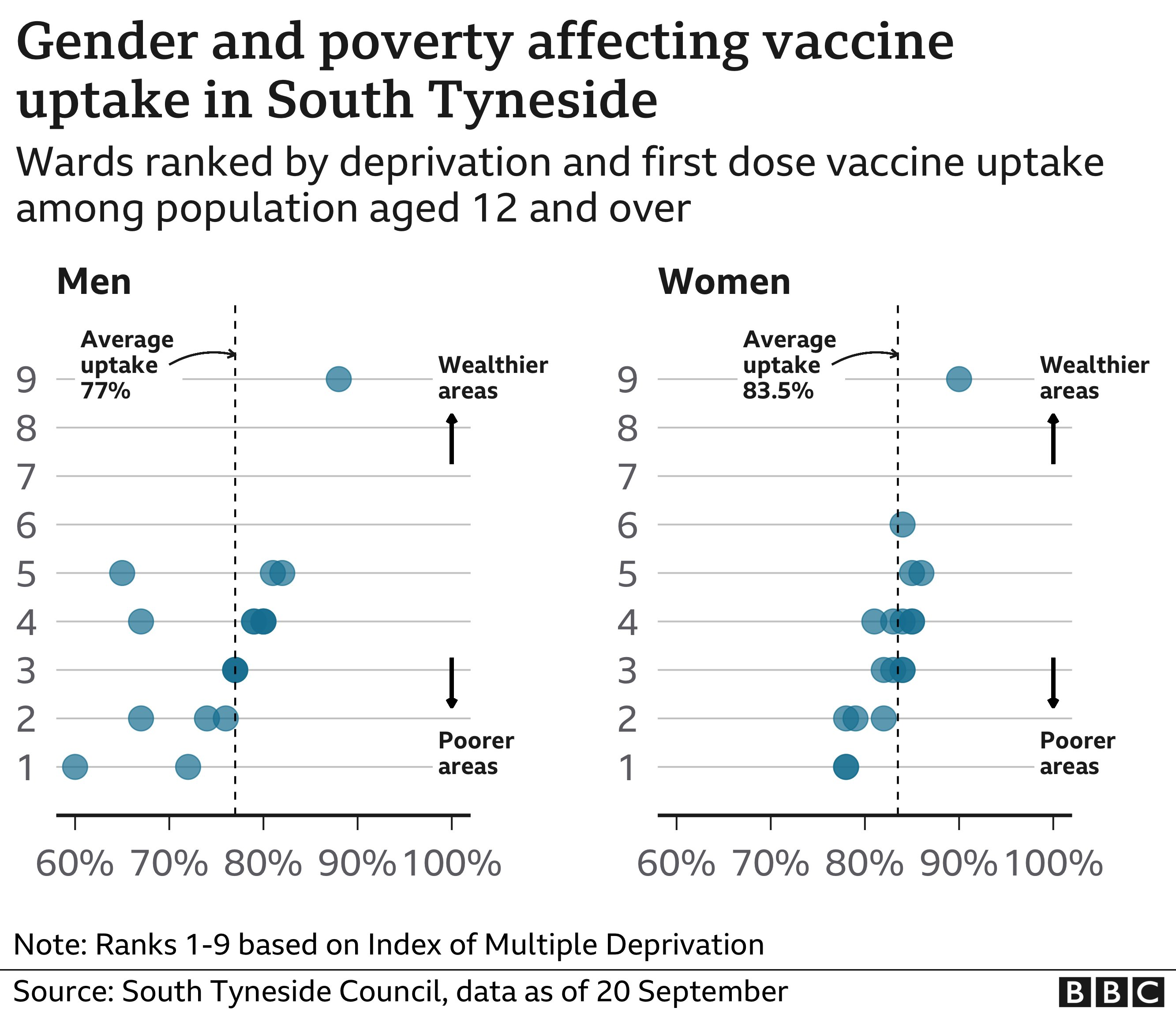 The lesson is clear – there is a clear, direct relationship between the level of deprivation and vaccine uptake, among young men at least.
A team in south London is also trying to locate the elusive vaccine hesitant. Lambeth is a young and diverse borough and data for England shows vaccine take-up is lower among younger age groups and those belonging to certain ethnic minorities.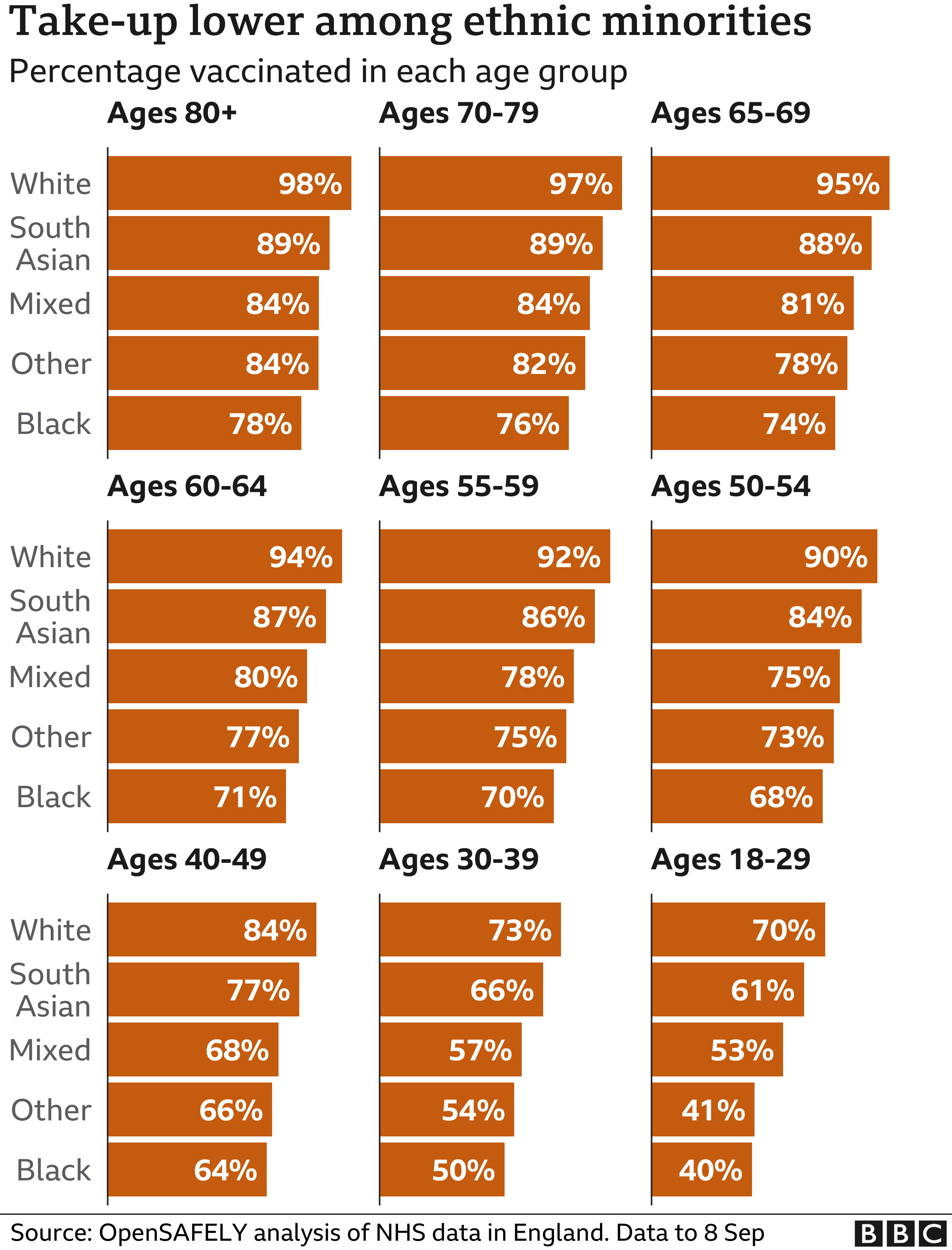 Earlier this month, the prime minister and his advisers announced their winter plan, emphasising the importance of reaching those who had so far not taken up the offer of a jab. Pushing vaccination levels up was the key to maintaining lighter controls, chief scientific adviser Sir Patrick Vallance said. "Trying to persuade those people it is the right thing to do to get vaccinated would make a significant difference." click full source.
So there we have it. This remaining 10% or so of the population need to be vaccinated in order for a degree of herd immunity for everyone in the UK, together with the booster jab for those over the age of 50. Time will tell if this happens.