President Biden is asking world leaders to pledge to vaccinate 70% of the global population by September 2022, but research shows that rich countries are still holding vast surpluses of vaccines, many of which could soon be destroyed. This imbalance of the vaccine supply makes for stark statistics. Just over half of the world has yet to receive even one dose of a Covid-19 vaccine.
According to Human Rights Watch, 75% of Covid vaccines have gone to 10 countries. The Economist Intelligence Unit have calculated that half of all of the vaccines made so far have gone to 15% of the world's population, the world's richest countries administering 100 times as many shots as the poorest. In June, members of the G7 – Canada, France, Germany, Italy, Japan, the United Kingdom and the United States – pledged to donate one billion doses to poor countries over the next year.
The UK promised 100m of that pledge, so far it has donated just under nine million. President Biden pledged 580m of which the US has delivered 140m so far. And the EU bloc promised 250m doses by the end of the year – it has sent about 8% of those.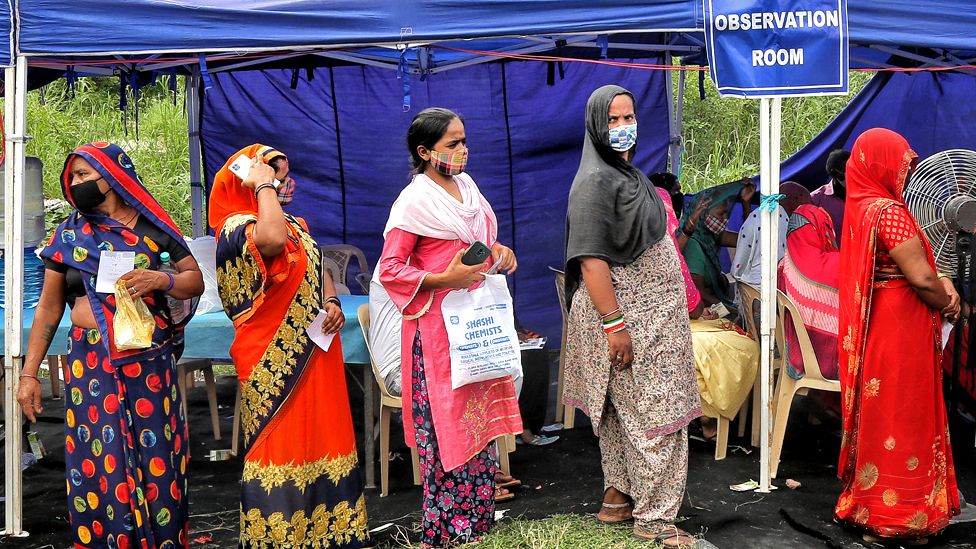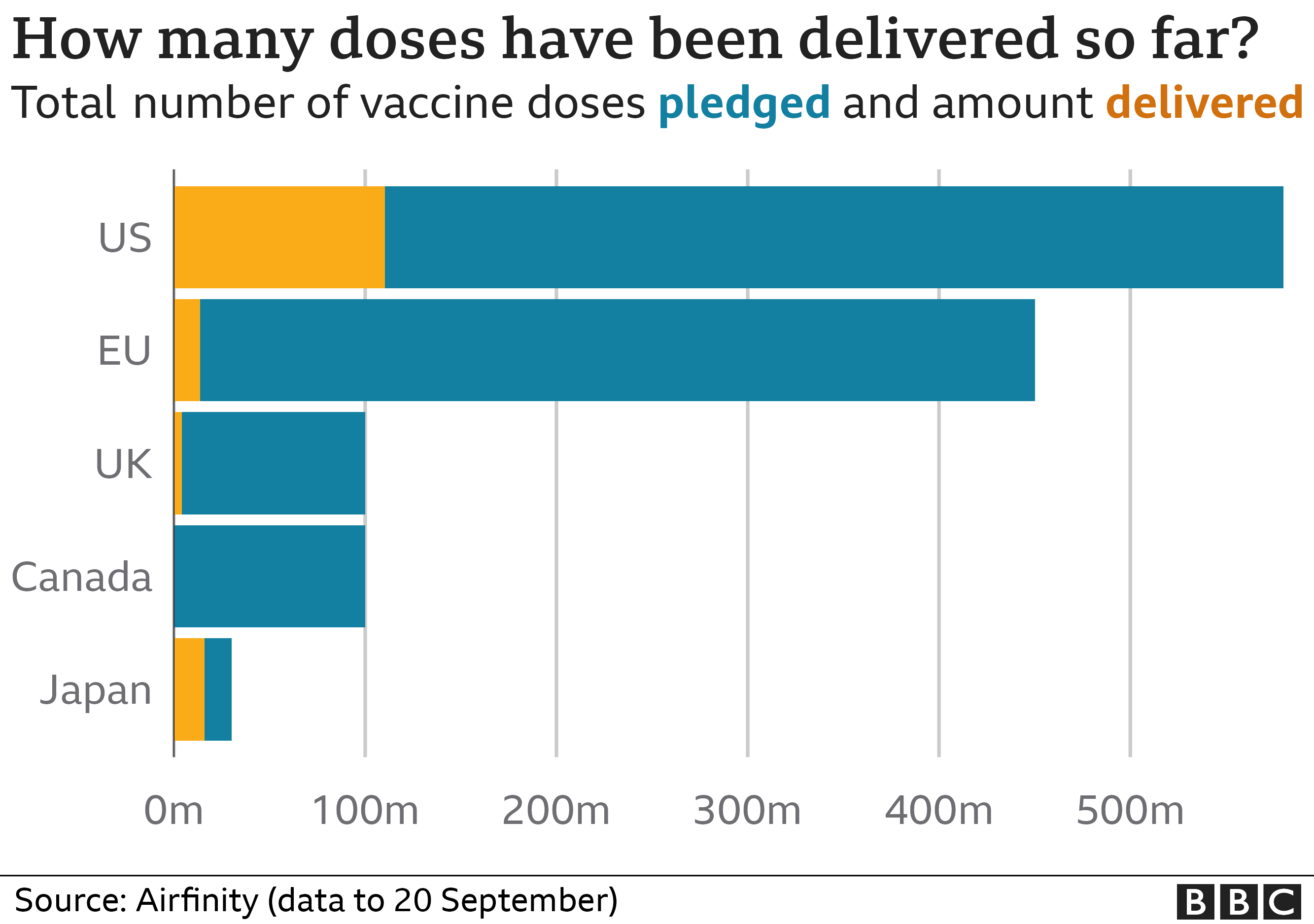 It's not a global supply problem. Rich countries have been building up surpluses of vaccines, according to Airfinity, a science analytics company researching global supply. Vaccine manufacturers are now making 1.5bn doses every month, 11bn will have produced by the end of the year. The world's richest countries could have 1.2bn doses that they don't need – even if they start administering boosters. 20% of those doses – 241 million vaccines – could be at risk of going to waste if they are not donated very soon. It's likely that poorer countries won't be able to accept vaccines unless they have at least two months left before they expire. click full source.
UK Ministers have been urged to send Covid-19 vaccines to poor countries before giving a third jab to healthy over-50s. MPs on the All Party Parliamentary Group (APPG) on Coronavirus urged the government to prioritise donating vaccines through the COVAX scheme, rather than giving booster jabs to healthy Brits. According to the group, figures show only 1.9% of people in low income countries have had a single dose of vaccine. Meanwhile, the UK has 442 million doses on order, enough to fully vaccinate the UK population three times over – including those currently ineligible for the jab.
The group want the Government to commit to donating one dose for every dose ordered and administered in the UK. Professor Sir Andrew Pollard, Director of the Oxford Vaccine Group said: "While the UK vaccination programme has been brilliantly executed by the NHS, the hard truth is that globally, there aren't enough doses in people's arms. click full source.
So there we have it. The slogan "We're not safe until we're all safe," is increasingly being repeated by World leaders. "The world is interconnected. We need to help each other in this time of need." However, as this post shows, we still have a long way to go.