Update – JCVI decision over-ruled by Chief Medical Officers
Common sense has prevailed this afternoon when the Joint Committee on Vaccination and Immunisation (JCVI) have finally decided NOT to recommend Covid-19 vaccines for healthy children aged between 12 and 15, but has announced it is widening the so-far limited rollout to more children in this age bracket who have underlying health conditions.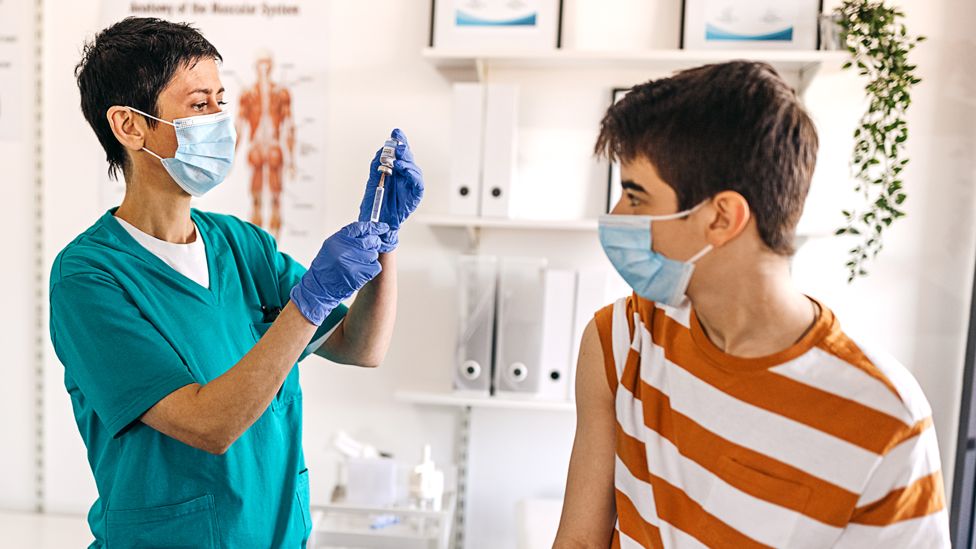 Doctors had identified that children with chronic heart, lung and liver conditions were at much higher risk of Covid than healthy children, and a group of 150,000 children with conditions such as severe neurodisabilities, Down's syndrome and severely weakened immune systems are already eligible. The programme is being extended from what had been considered this most at-risk children, to include children with chronic major heart, lung, kidney, liver and neurological conditions. This means that about 200,000 more children will be invited for vaccines, making a total of about 350,000 12 to 15-year-olds with certain health problems are now eligible, ie about 10% of the more than three million 12 to 15-year-olds in the UK.
The decision on healthy children was based on concern over an extremely rare side effect of the Pfizer vaccine which causes heart inflammation. But as children are at such low risk from the virus, they decided that vaccination would offer only "marginal gain" and, therefore, there was "insufficient" evidence to offer mass vaccination for this age group.
Research on millions of people who've had the mRNA vaccines (Pfizer and Moderna) shows there's a tiny risk of myocarditis, or inflammation of the heart, which is more common in young people – and particularly younger boys – after a second dose. It can cause chest pain and a pounding heart, but symptoms usually clear up in days. No vaccine or drug is ever 100% safe, and data from the US shows the numbers of children affected are very small. For every million Pfizer second doses given to 12-17-year-old-boys, around 60 had the condition (compared with 8 in a million among girls). The rates in this age group are higher than in older ones – and it's why only one dose for 16 and 17-year-olds in the UK has been recommended, for now.
The UK's Health Secretary Sajid Javid says he and the other UK health secretaries have written to the chief medical officers to ask that they consider the vaccination of 12 to 15-year-olds "from a broader perspective, as suggested by the JCVI". "We will then consider the advice from the chief medical officers, building on the advice from the JCVI, before making a decision shortly." Javid has asked the NHS to put preparations in place to roll out vaccinations to 12 to 15-year-olds, should it be recommended by the chief medical officers. click full source.
So there we have it. The medical experts have decided against vaccinating all healthy 12-15 year olds as the benefits are marginal, but it looks as if politician are keen for this age group to be vaccinated, which I do not agree with. In the end it comes down to a fine balance between a very rare side-effect from the vaccine, and a very low risk to children themselves from Covid. Time will tell.
Update : All children aged 12 to 15 in the UK will be offered one dose of the Pfizer-BioNTech Covid jab, following the recommendation from the UK's four chief medical officers ,that it would help reduce disruption to their schooling this winter and benefit those growing up in the poorest areas. There is general agreement that this was a really tricky call to make, and strong opinions have been expressed on all sides, by scientists, doctors, teachers and parents alike. The JCVI focused squarely on the health benefits of vaccination to children themselves – not on the impact to their schooling or other people.
Children's risk from Covid isn't zero but the chances of them becoming seriously ill from Covid are incredibly small. Deaths among healthy children are extremely rare – most have life-limiting health conditions. That means there needs to be a clear and obvious advantage to giving them a jab. However, a very rare side-effect of the Pfizer and Moderna vaccines has made that calculation a lot more complicated.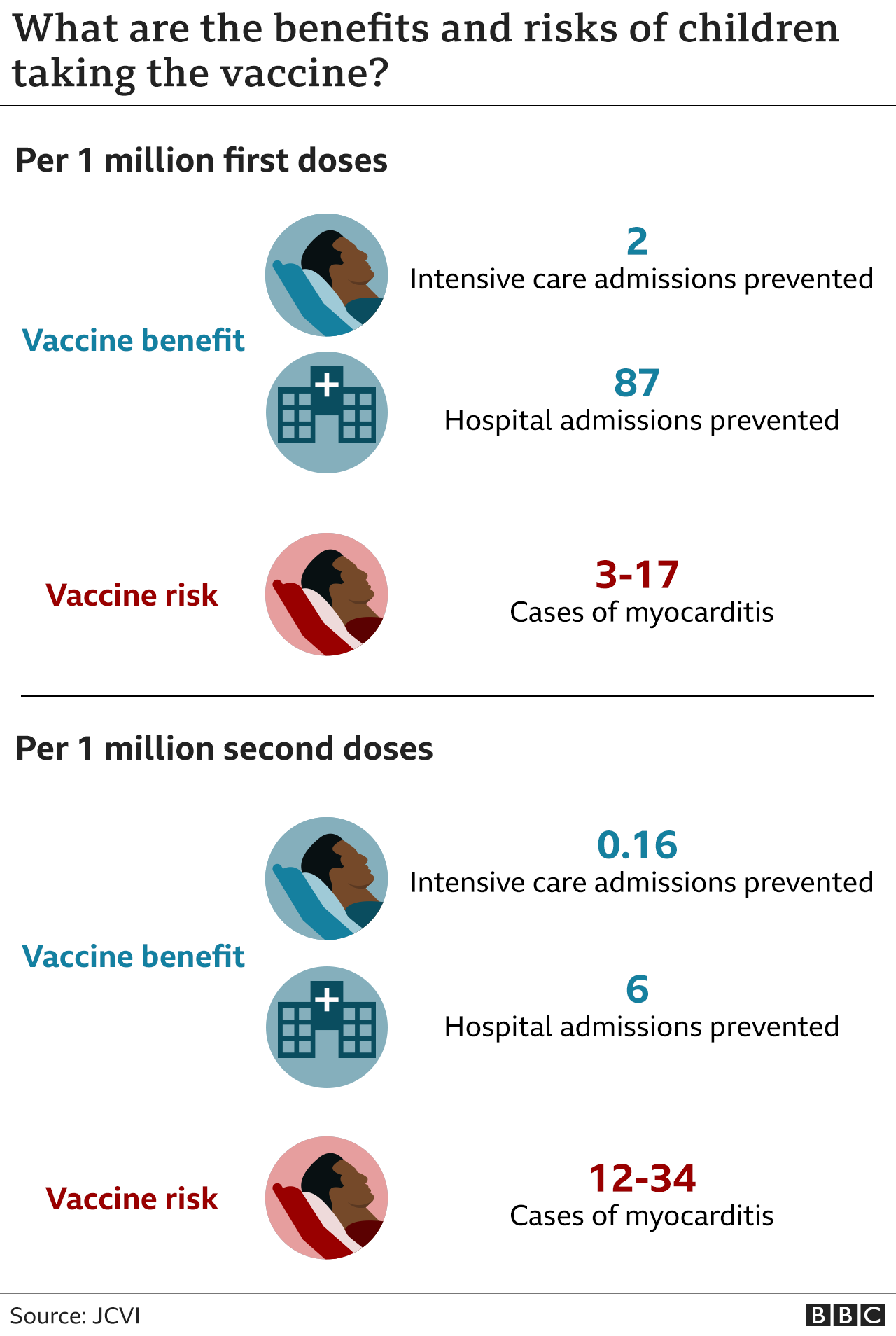 So there we have it. In the end it comes down to choice, and a fine balance between a very rare side-effect from the vaccine, and a very low risk to children themselves from Covid. Time will tell. click full source.