Following up from yesterday's post, the BBC is also today asking the same questions that I did.
A flurry of data on the spread of Covid has not resolved debates about the state of the pandemic in the UK. The dramatic drop in daily cases, reported widely over the past week, has not yet been backed up by other key methods that track the virus. But equally there is no sign of a resurgence in cases linked to lifting restrictions on 19 July. It will still take more time to get a clear picture of exactly what is going on.
"My guess is it has peaked, but I'm not confident enough to put money on it," Prof Paul Hunter, from the University of East Anglia, told the BBC. The main ways of tracking Covid are:
The official number of positive test results, people in hospital and deaths
Testing by the Office for National Statistics
Testing by Imperial College London (which hasn't reported)
The R number – where anything above one means cases are still growing
The Covid study app
However, each is both good and flawed in different ways. When they come together an overall picture can emerge, but at the moment the data is still messy.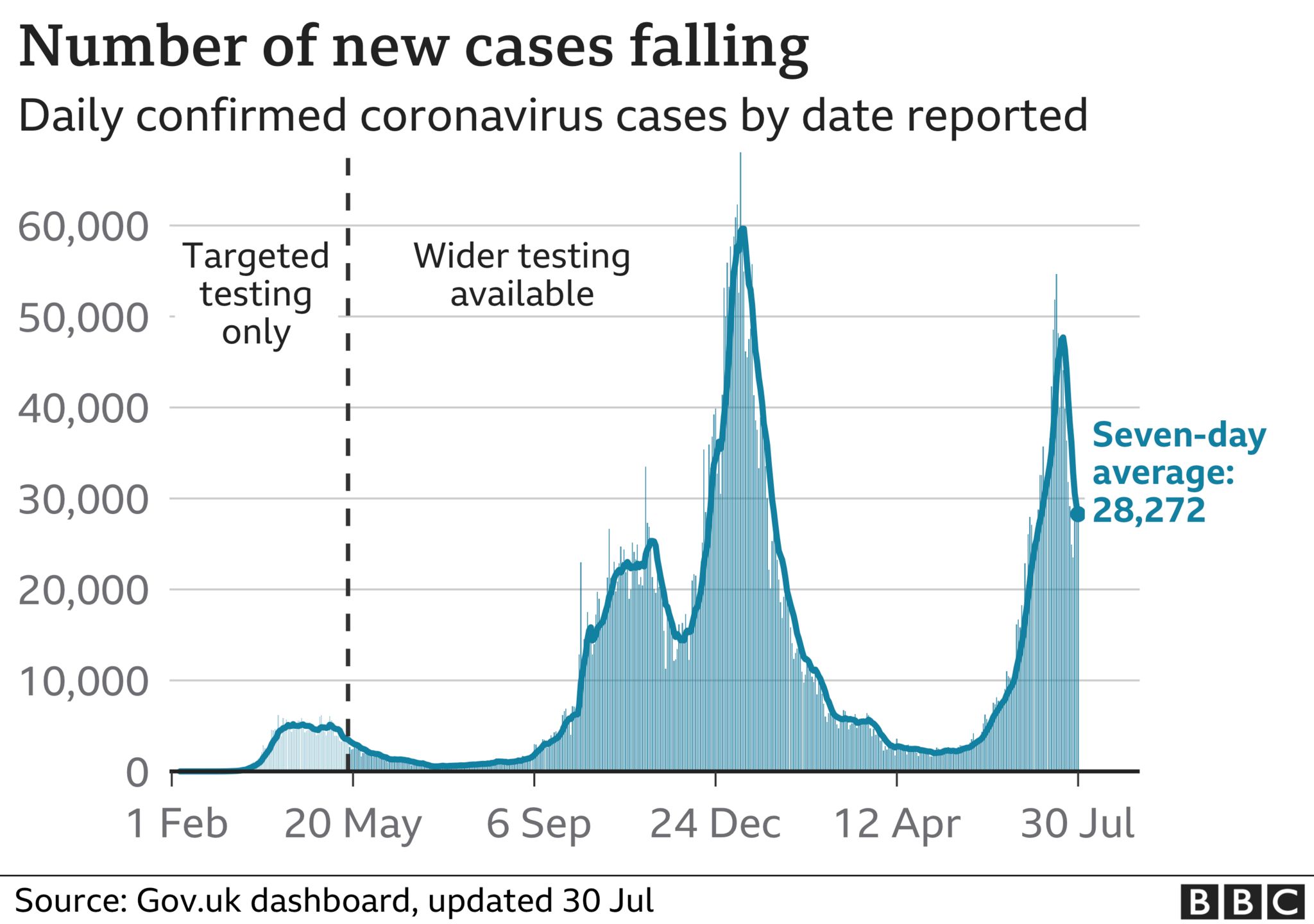 Click here for the rest of the article.