Yesterday, the Prime Minister confirmed that nearly all remaining Covid restrictions will end on 19 July in England, but with infection rates and hospital admissions rising sharply, it is regarded by some as a significant gamble. Restrictions will continue in Wales for the wearing of facemasks on public transport and in health settings, and will announce tomorrow if they will continue in shops.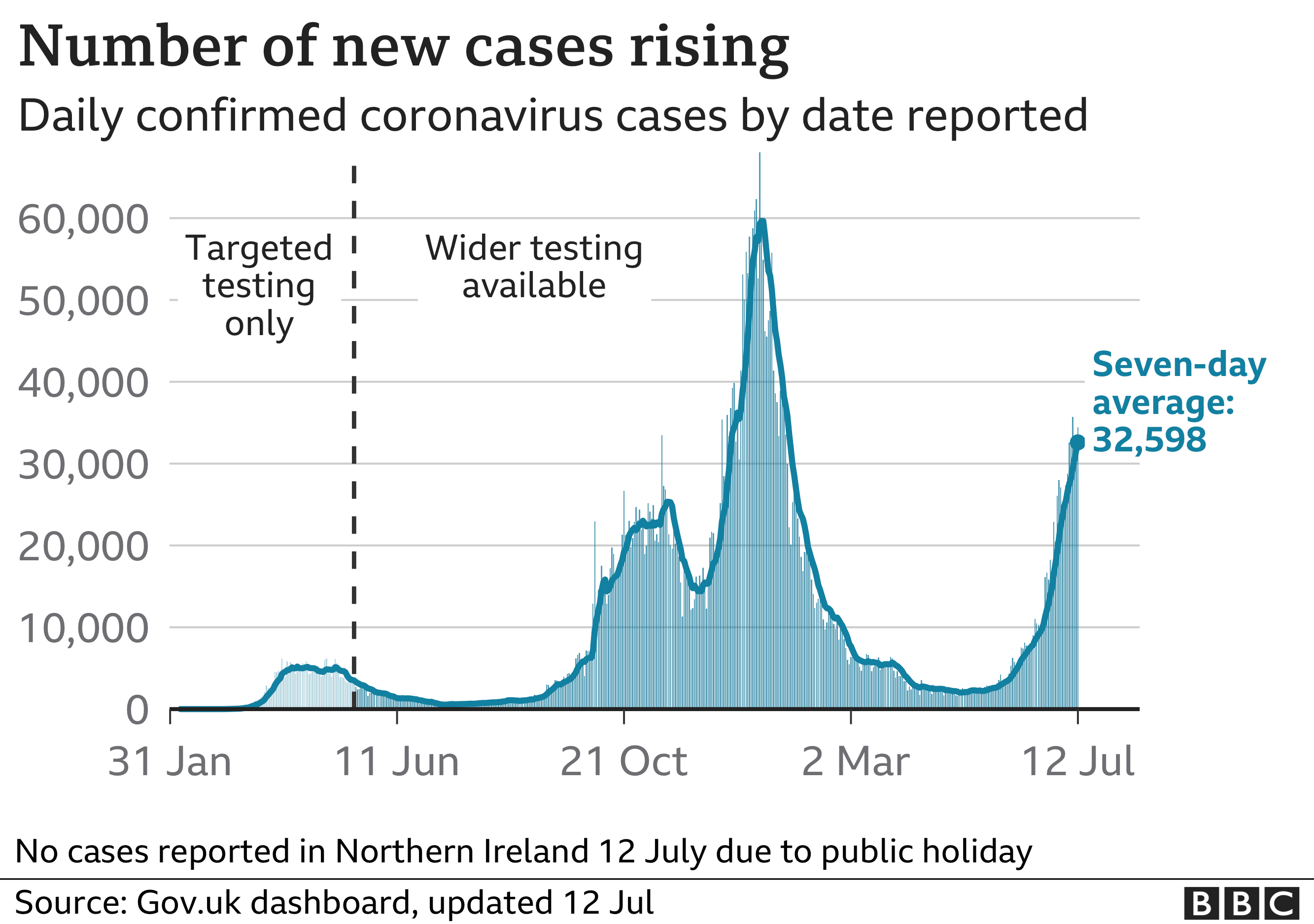 This is our first "natural wave" of Covid – all the others have been brought to an end through lockdown and restrictions, and the plan is for this one to exhaust itself. Predicting what will happen is therefore much more difficult, and no other country in the world has attempted to do what England is doing, in the face of rapidly rising infection rates, driven by a more transmissible variant. However, not many countries have such high levels of immunity from vaccination and natural infection.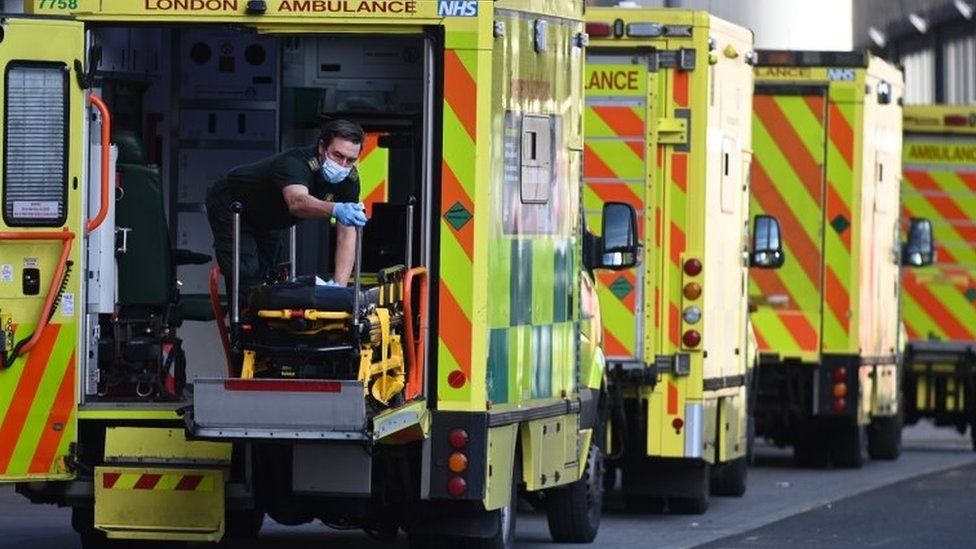 The plan has been given the personal backing of chief medical officer Prof Chris Whitty and a number of the scientists advising him. Infection rates were always going to rise at this stage of the roadmap. According to Prof Whitty, were we to wait any longer, there is a risk the peak of infections this summer wave could be pushed to the autumn, which could make things worse with flu and other viruses circulating. He also referred to the importance of the public "going slowly" in the way they embrace new freedoms. This is just one of many unknowns, which explains the huge range around the central estimate that hospital admissions will peak this summer at 1,000 to 2,000 a day. (The winter wave just gone hit 4,000 in comparison.) If this happens, there could still be 100 to 200 deaths a day, with half of those are expected to be in unvaccinated people. It will also cause major disruption to the NHS.
Unless restrictions are re-introduced, this wave will only come to an end when the wall of immunity – from vaccination and natural infection – is high enough. When that happens, England could find itself in the very strong position of reaching a level of immunity where "big waves" may be in the past. However, this does not mean herd immunity – given how infectious the Delta variant is and the changing nature of the virus, many experts now question whether this will be possible. Covid, they believe, is going to be around forever. click full article.
Here in Wales, the approach will be more cautious, but some experts agree that all restrictions should be lifted. The success of vaccinations and immunity levels meant it was safe to end lockdown, said Welsh and UK government advisor Prof John Watkins. Senior Welsh officials have said while the link is weaker, it has not been eradicated.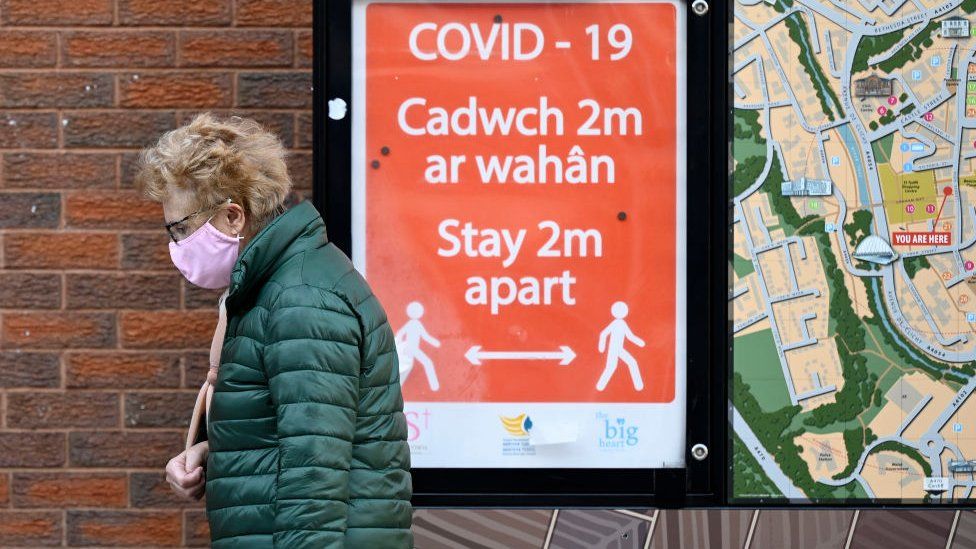 Latest data from Public Health Wales shows the Covid case rate in Wales is 136.1 per 100,000 people – below other UK nations and all English regions. On Monday, 1,190 new cases were announced, taking the total since the start of the pandemic to 225,691. The number of people admitted to hospital with Covid remains close to record low levels, with the number of those in critical care also very low. click full article.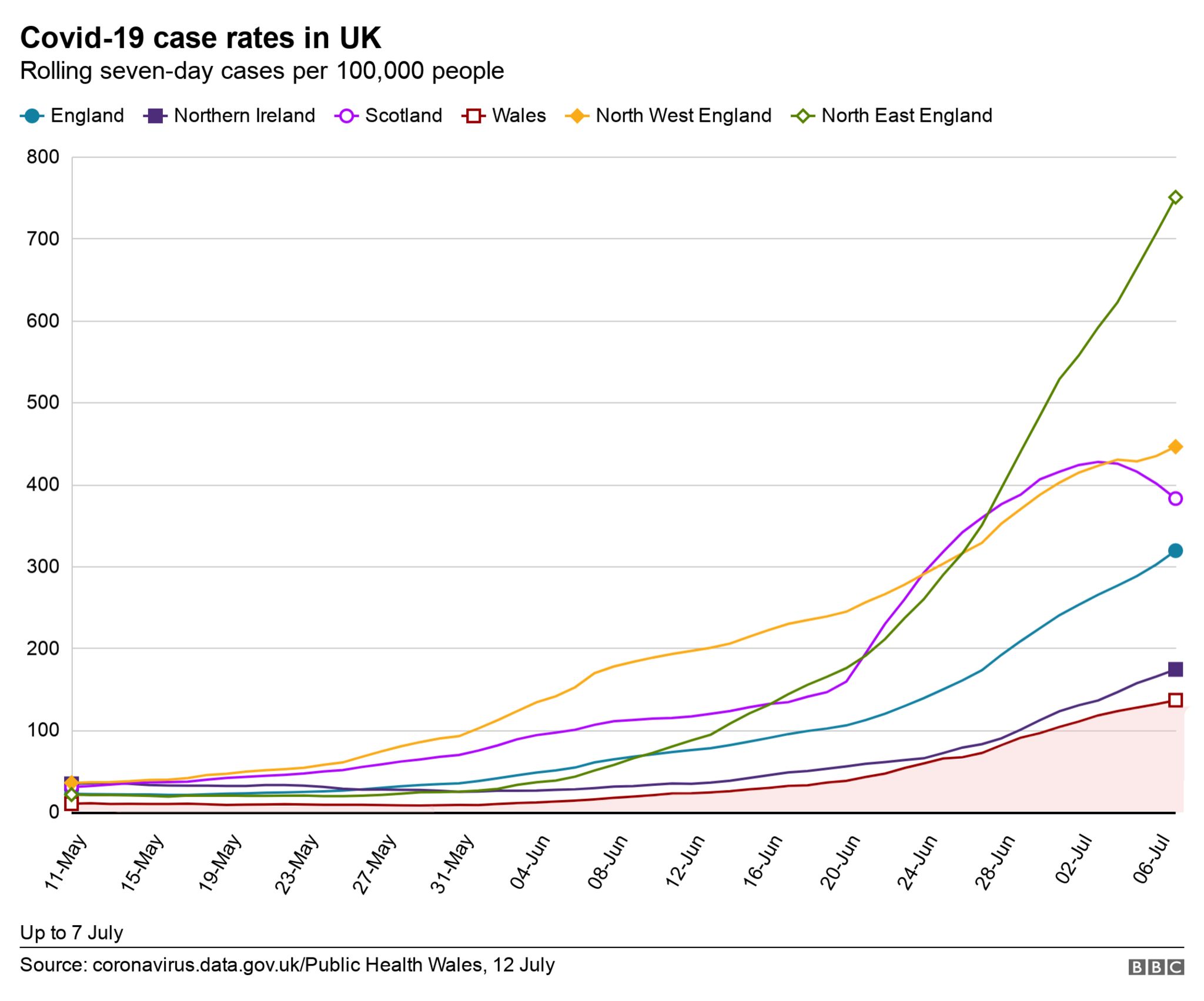 So there we have it. If England is lifting all restrictions from July 19th, then there is no reason why Wales should not do the same. Doctors and their professional bodies are urging caution, but restrictions have to be lifted at some stage, as coronavirus will become endemic for ever, and we have to learn to live with it. We will see more manageable waves ebb and flow, and with vaccines offering good protection against serious illness, society should be more willing to tolerate the burden. After all, in the winter of 2017-18 there were 300 to 400 flu deaths a day at the peak – more than is being predicted for this summer's Covid peak. Time will tell.