For nearly 18 months, personal freedoms have been curtailed to keep Covid at bay. That will change completely, with the Government proposing to lift most of the remaining restrictions in England on 19 July – a breath of fresh air after the over cautious approach of lockdowns, which in general have been ineffective.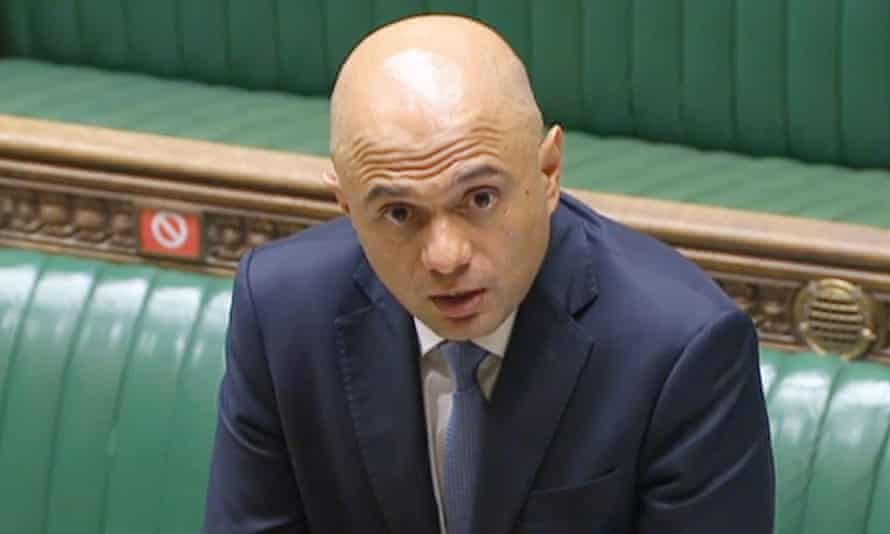 The details, set out on Monday, have sparked intense debate, with several public petitions being launched to keep the face mask rules after July 19th. The ripples petition claims that "polling shows that a large majority of the public support face masks continuing to be mandatory on public transport, in shops and in crowded places. Unions representing transport and retail workers also support the measure, and it is still the current World Health Organisation advice. Masks are just not about protecting yourself – they are about us all protecting each other. Boris Johnson talks about making masks a "personal choice", but the person making the choice is not the person being put at risk."
Meanwhile, The Guardian ran a story yesterday predicting from their analysis that two million people could contract Covid this summer, potentially meaning up to 10 million must isolate in just six weeks, Guardian analysis shows, prompting warnings over risks to health and disruption to the economy. The figures come as Sajid Javid, the health secretary, said England was entering "uncharted territory" in its wholesale scrapping of lockdown rules from 19 July. New infections could easily rise above 100,000 a day over the summer, he said, more than at any point in the pandemic.
Javid announced that anyone who has been double-vaccinated will not have to isolate after coming into contact with a confirmed Covid case from 16 August, with under-18s also exempt. The rule for adults applies at least 10 days after their second dose. Anyone who has caught Covid must still isolate by law. The Guardian understands ministers were warned that waiving the requirement for contacts to isolate immediately on 19 July would result in cases being up to 25% higher than if waiting another four weeks to do so. But the decision to wait before dropping the self-isolation rule, combined with soaring cases amid further unlocking, has triggered growing concerns over the toll of long Covid and potential chaos for businesses forced to close because of staff absences. Click for full Guardian article. which is total nonsense.
Back to the BBC article – Prof Neil Ferguson, from Imperial College London, whose modelling led to the first lockdown, has said it is a gamble, but one worth taking. What is unarguable is that the nature of the pandemic in the UK has changed – and with it so should many of our assumptions. "Covid will never go away," says Prof Paul Hunter, from the University of East Anglia. "It's inevitable that we're going to catch it repeatedly for the rest of our lives, whether we have had the vaccine or not. The rollout of the vaccination programme has altered everything, reducing both the individual risk and the wider one to the health system. Back in January, about one in 10 infections could be expected to translate into a hospital admission 10 days later. Now that figure appears to be somewhere between one in 40 and one in 50. What is more, those ending up in hospital seem to be less sick, and need less intensive treatment. The risk of death, as a result, has reduced even further. In January about one in 60 cases resulted in someone dying. Today it's fewer than one in 1,000.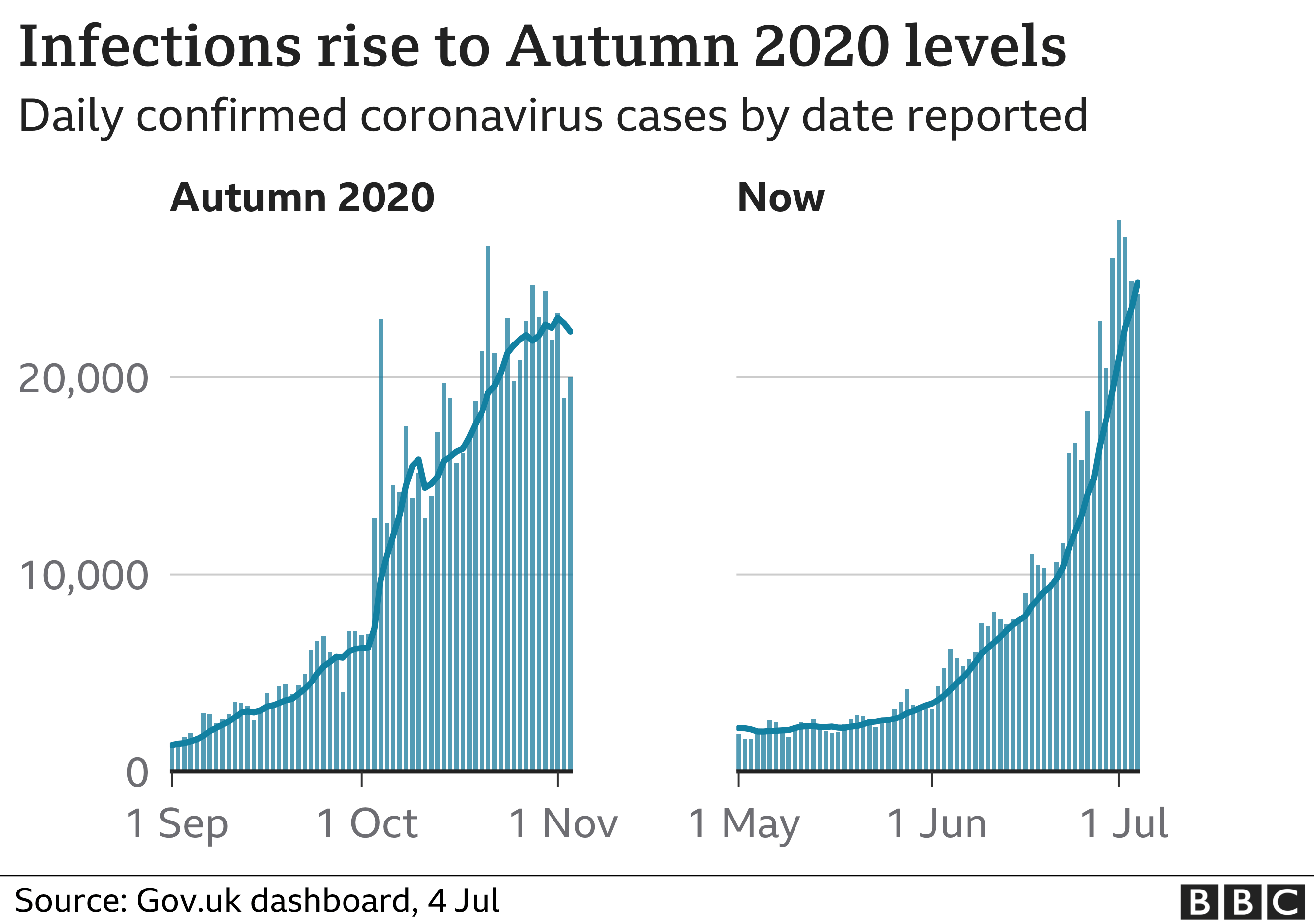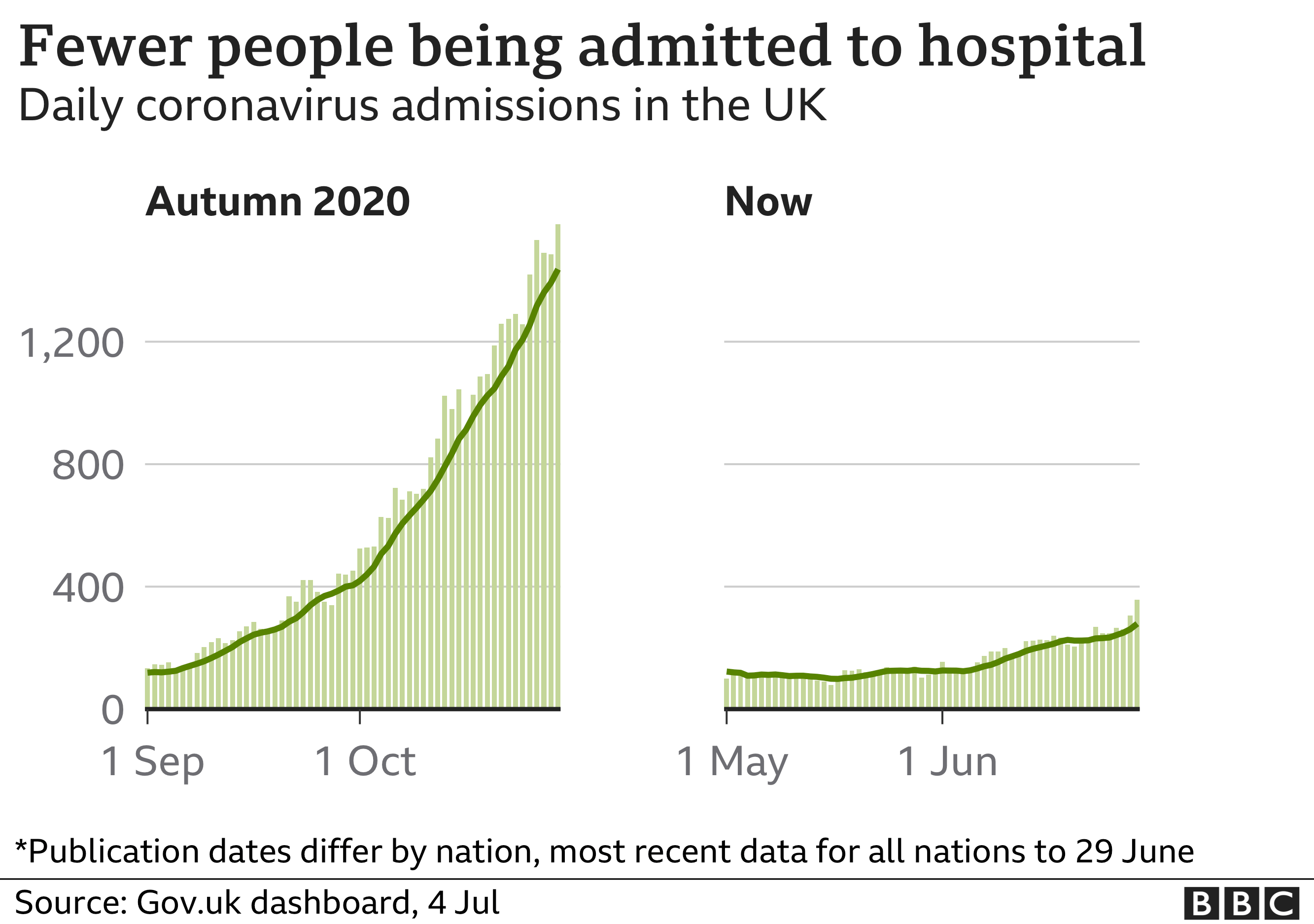 The eyes of the world will be on us
The idea of letting a virus spread when we have spent so long trying to do the opposite requires a psychological shift. Dr Muge Cevik, an infectious disease expert at University of St Andrews, says this will take time. "We need to accept Covid is here. We won't be able to completely stop the spread. We are now at the stage of managing the virus." She would like to see more emphasis now on recovery, tackling the backlog in hospital care for non-Covid treatments, dealing with the economic fallout and loss of jobs and the emotional and mental health toll the pandemic has had. But none of this is without risks. What if infection rates keep rising and that wall of immunity is slow to kick in?
We are, perhaps, the first country to find ourselves in this situation, where we are attempting to return to normal in the face of a rapidly rising rate of infection and a more infectious variant, Delta. Others will soon face similar dilemmas. It's why the world will be watching what happens on these shores. Click full BBC article
So there we have it. I applaud the Government's brave new policy, which must be mainly due to the change in Health Secretary from the dove Matt Hancock to the Hawk Sajid Javid. I believe this the right policy but millions dont, although the ripple petition has only about 18,000 signatures at the time of posting. Only time will tell.