Whichever set of metrics are used, the latest numbers show that the UK's pandemic is moving into a new phase, with many areas seeing very low levels of coronavirus. The latest lockdown and the vaccination programme have successfully reduced cases significantly. About 22 million people in the UK are living in areas that have not reported any Covid-19 deaths that happened in April. By comparison, in a four-week period during January's peak, fewer than 50,000 people lived in such places.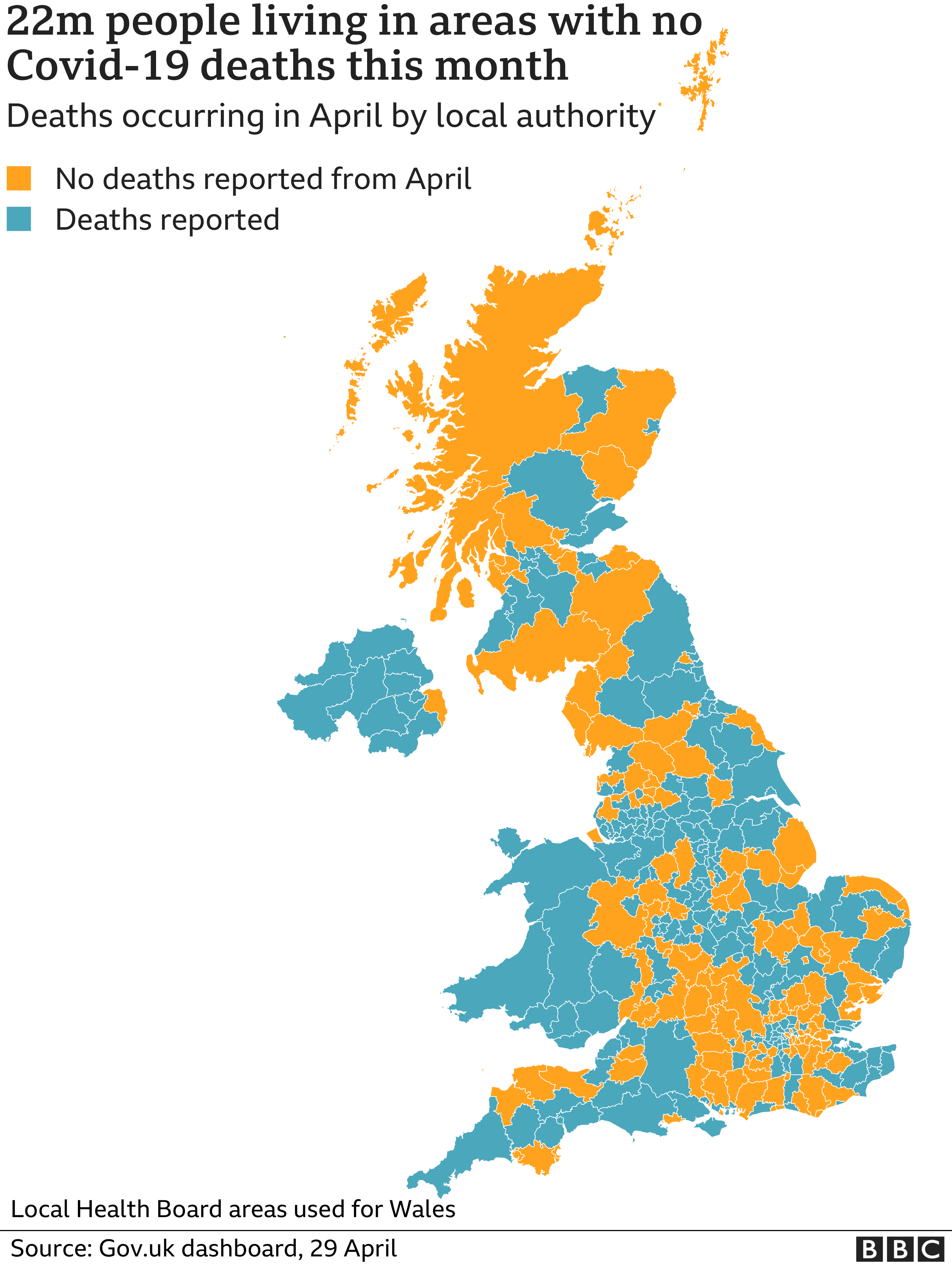 Some parts have gone even longer without seeing Covid deaths. Plymouth, a major city and home to more than a quarter-of-a-million people, has not reported a Covid death in the last 58 days. In Oxford and Maidstone it's 60 days. click full source.
In Wales, covid cases in hospitals have hit record lows since the start of the pandemic. Admissions of confirmed and suspected Covid cases are in single figures for the first time across all Welsh hospitals – and the average for the last week is at a record low.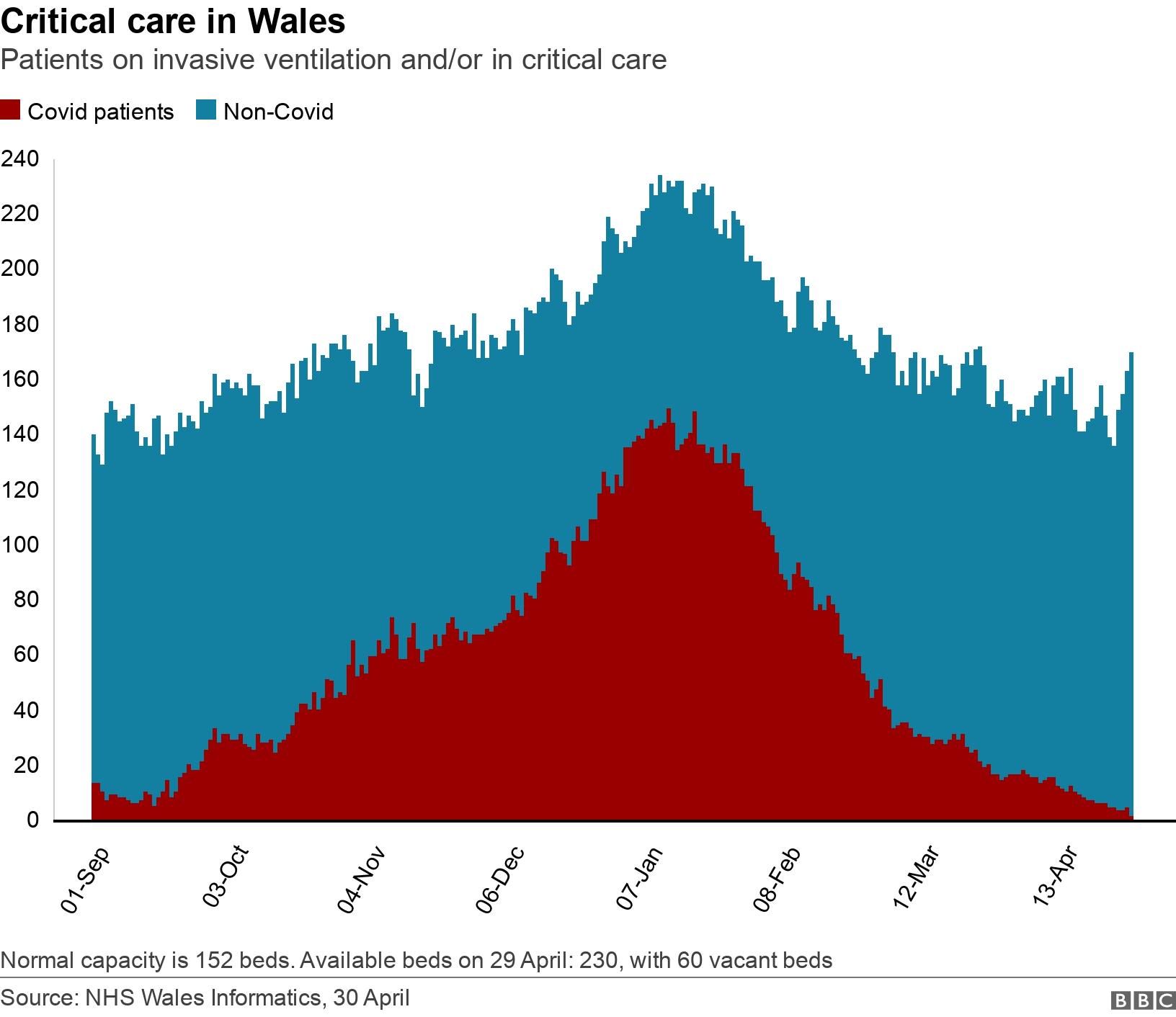 In addition, the latest swab survey from the Office for National Statistics (ONS) estimates Covid infections are continuing to fall in Wales. This is one in 1,570 people – or 0.06%. This compares to one in 840 people in the previous week. ONS estimates that 170 new people a day are getting Covid in Wales but this is down from 5,000 a day in mid-December. The positivity rate estimate is lowest in Wales than the other UK nations. It's 0.10% in England, 0.16% in Scotland and 0.11% in Northern Ireland. click full source.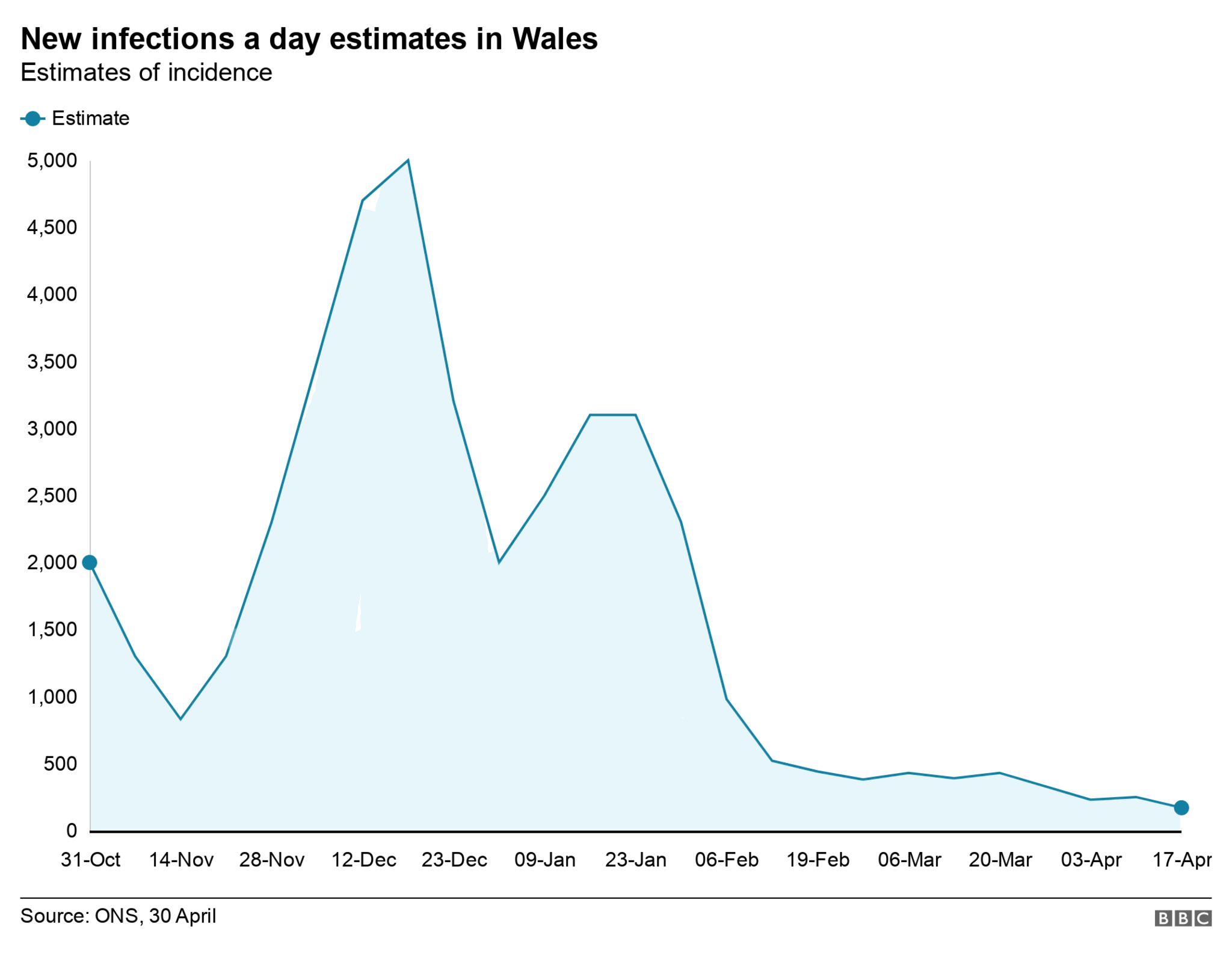 So there you have it. Its good news in the UK but in India, new covid infections in India hit 400,000 yesterday for the first time, which is a reminder that the pandemic will not end globally until the whole planet has case rates similar to the UK.