When I started this blog a year ago today, the Prime Minister was still in hospital and cases and deaths were surging in the first wave of the pandemic. Since the death of Prince Phillip yesterday, there has been continuous wall to wall coverage on all mainstream channels, with tributes to his life and times, with reporting of the pandemic pushed into the background.
However, leading scientists warned last night that the government was risking a third wave of Covid-19 by easing the lockdown at a time when official data still shows virus hotspots across many parts of the country. For example, whilst the overall levels of the virus in Wales have fallen to very low levels, this detailed map shows a number of significant hotspots.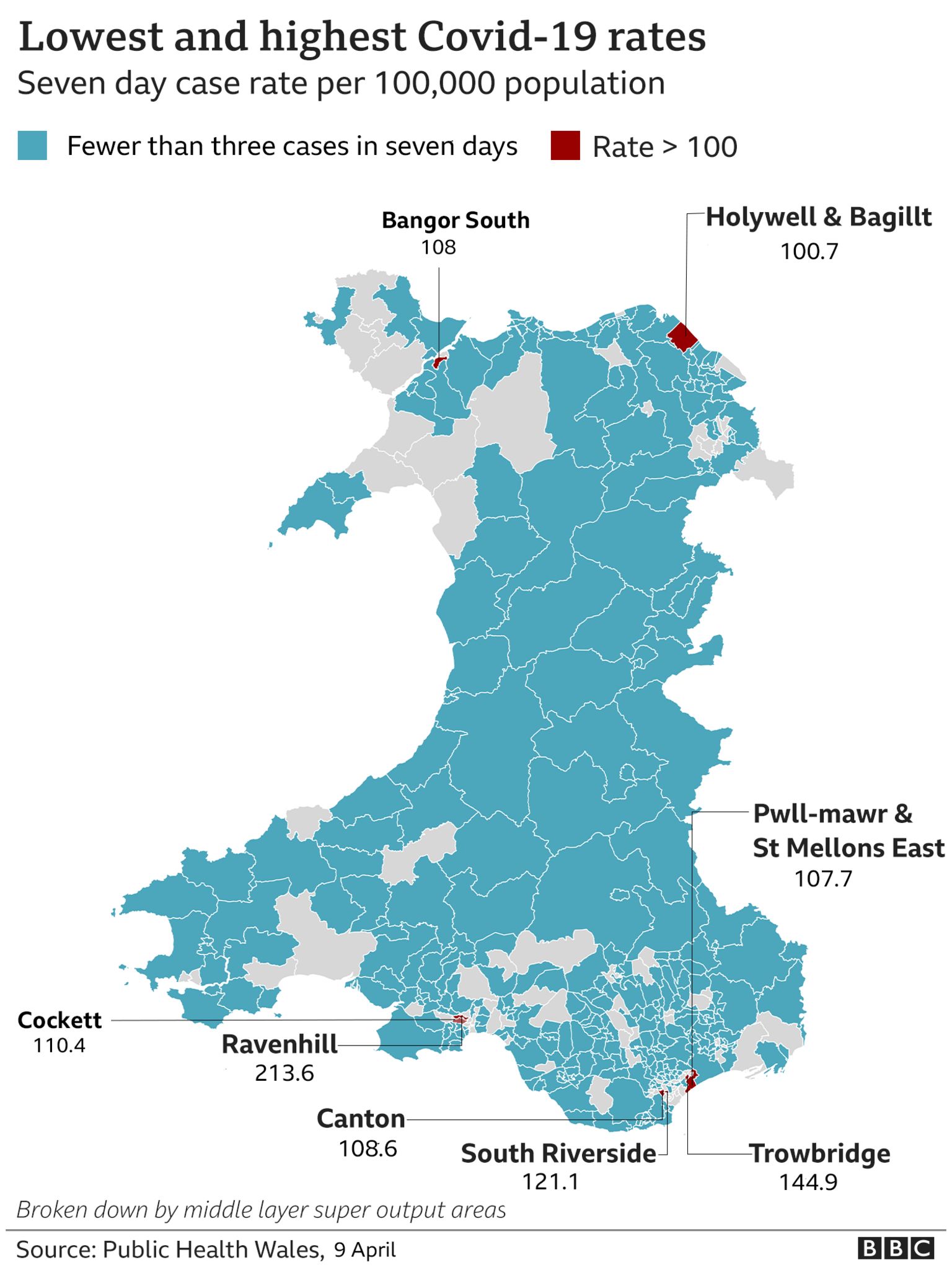 With the UK poised to lift many Covid restrictions on Monday, scientists are accusing ministers of abandoning their promises to "follow the data, not dates" in a rush to reopen society and the economy. Of course, this charge cannot be levelled at mark Drakeford, who as I posted recently, has brought forward lifting of some lockdown restrictions based on the data rather than dates.
A more cautious, sensible approach would be to wait until more among the tens of millions of people who have yet to be inoculated have had their vaccinations, they say. In addition, they point out that without an adequate system for isolating people who become infected, there could be significant rises in daily Covid cases that could erupt over the next few weeks. click full source.
Time will tell.