The UK started the rollout of its third coronavirus vaccine, the Moderna jab, in Wales. Unpaid carer Elle Taylor was the first to receive the vaccine at the Glangwili Hospital in Carmarthen, and described feeling "very excited and happy". "I'm an unpaid carer for my grandmother so it is very important to me that I get it, so I can care for her properly and safely.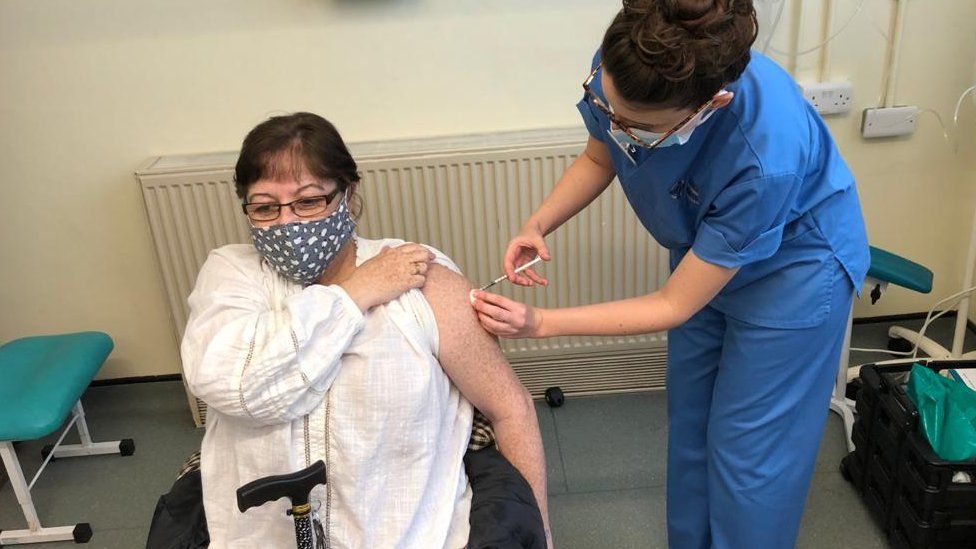 Ros Jervis, director of public health for Hywel Dda University Health Board, said "We are incredibly lucky to have a third vaccine in Wales, with a long shelf life and the ability to be easily transported. This will help deliver the vaccination programme to small clinics across our rural communities in Carmarthenshire, Ceredigion and Pembrokeshire."
In the meantime, Under-30s in the UK are to be offered an alternative to the AstraZeneca vaccine because of concerns about a link between it and rare blood clots. It comes after a review by the drugs regulator Medicines and Healthcare products Regulatory Agency (MHRA) which found, by the end of March, 79 people in the UK suffered rare blood clots after vaccination – 19 of whom died. The side-effects are however, extremely rare and the vaccine's effectiveness was proven, the MHRA said. " The balance of benefits and known risks is still very favourable for the majority of people," But for younger age groups it was more "finely balanced".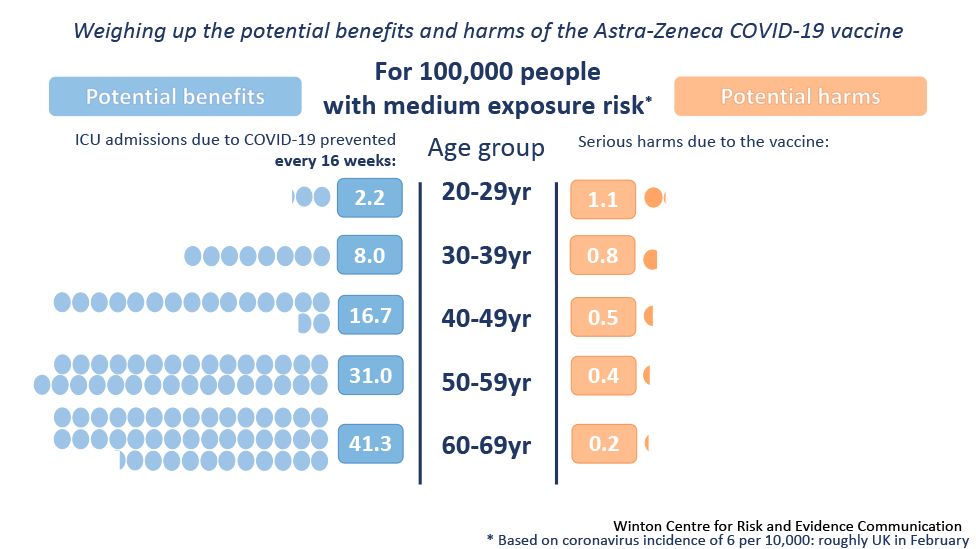 European regulators have also concluded that "unusual blood clots with low blood platelets should be listed as very rare side effects" of the Oxford-AstraZeneca vaccine. "The reported combination of blood clots and low blood platelets is very rare, and the overall benefits of the vaccine in preventing Covid-19 outweigh the risks of side effects," the European Medicines Agency (EMA) said.
The Welsh government said it was "considering the details" of the announcement, but did not "envisage a delay to the roll-out of our vaccine programme in Wales". click full source.