The claim that unusual blood clots on the brain have occurred in a number of people, mainly young adults, after they were injected with the Oxford-AstraZeneca vaccine rumbles on. These "cerebral venous sinus thromboses" or CVSTs have led some countries – including Germany, France and Canada – to restrict who can be given the jab. The World Health Organization and the European Medicines Agency say the benefits of the vaccine outweigh any risks.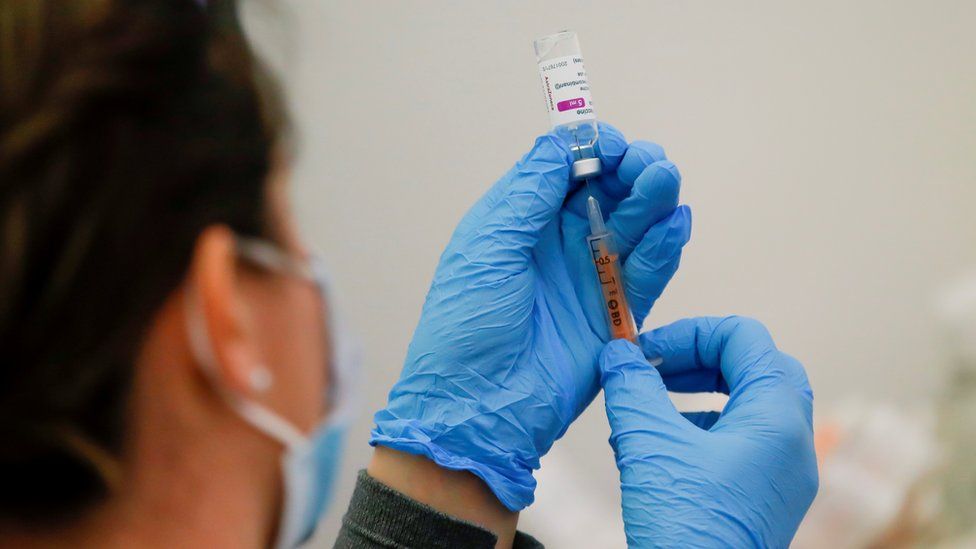 Scientists and medicines safety regulators around the world are trying to figure out if the vaccine is genuinely causing these strokes, how big any risk might be and what that might mean for vaccination programmes. Germany has reported 31 cerebral venous sinus thromboses and nine deaths out of 2.7 million people vaccinated there. The most recent UK data reported 30 clots linked with low platelet counts and seven deaths out of 18 million people vaccinated. The European Medicines Agency, which has assessed data from around the world, estimates there is around a one in 100,000 risk of a CVST in people under the age of 60 who have been given the AstraZeneca vaccine.
However, it is uncertain what the background rate of these blood clots in the brain is in the un-vaccinated population. Estimates vary from around two cases per million people every year to nearly 16 in every million in normal times and coronavirus itself may be causing them too. As a precaution, the trial of the vaccine on children has paused while the UK's medicines regulator investigates a possible link with rare blood clots in adults. The trial which started in February, is assessing whether the jab produces a strong immune response in those aged between six and 17. Its suspension comes after a European Medicines Agency (EMA) official, speaking in a personal capacity, said there appeared to be a link with the jab and rare blood clots. click full source.
So there we have it. Are these rare and highly unusual clots a sign something could be going on ?. They are often appearing at the same time as low levels of blood platelets, which are one of the main components of a clot, and antibodies linked to other clotting disorders appearing in the blood. I would guess that there is a possibility that the cases could possibly be down to undiagnosed Covid itself, which is linked to abnormal clotting, rather than the vaccine ?. For me, this would be the most likely explanation. Time will tell. It seems sensible to halt the children's trial of the vaccine, as their chances of dying of covid could be similar to the chance of contracting a blood clot from the vaccine ie 1-2 in a million.