AS expected, the EU's leading states will restart their roll-out of the Oxford-AstraZeneca Covid-19 vaccine after Europe's medicines regulator concluded it was "safe and effective". The European Medicines Agency (EMA) reviewed the jab after 13 European countries suspended use of the vaccine over fears of a link to blood clots. It found the jab was "not associated" with a higher risk of clots. However, the EMA, she added, could not rule out definitively a link between the vaccine and a small number of cases of rare and unusual but very serious clotting disorders, particularly on the brain. Therefore the committee has, she said, recommended raising awareness of these possible risks, making sure they are included in the product information.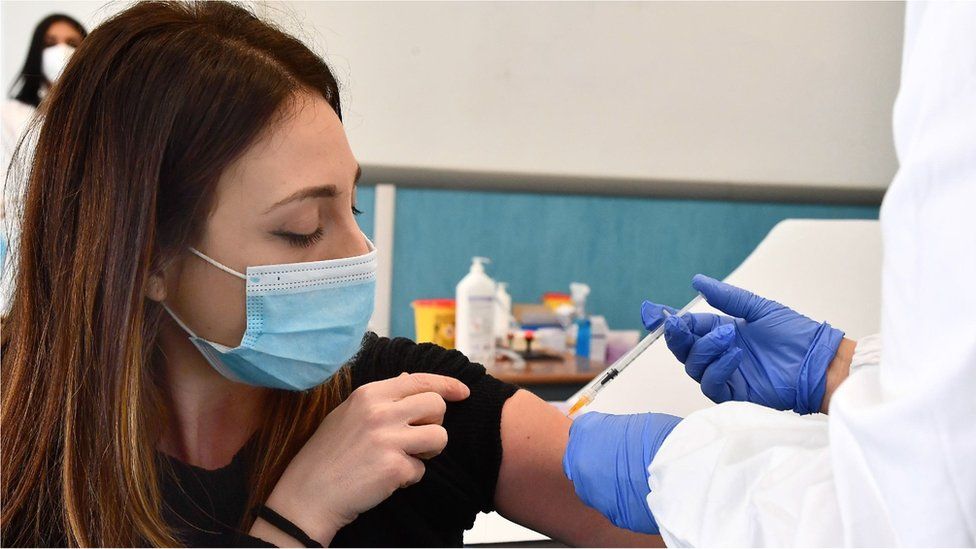 Germany, France, Italy and Spain said they would resume using the jab, and it is up to individual EU states to decide whether and when to re-start vaccinations using the AstraZeneca vaccine. Sweden said it needed a "few days" to decide. The French Prime Minister Jean Castex received the AstraZenica jab himself on Friday afternoon, as did our Prime Minister Boris Johnson. However, the reputational damage done by the leaders of these European countries has caused untold damage, and discouraged many people from being vaccinated.
On a personal note, we celebrated my son's 50th birthday with a couple of Zoom calls, including a classic afternoon tea from Piglets Pantry. A wonderful day was culminated by us both getting our second doses of the Pfizer vaccine !!
Friday Update – click full source
Friday was a record day for Covid vaccinations in the UK, with a combined 711,156 first and second doses given to members of the public. It means that half of all UK adults – some 26,853,407 people – have now received a first dose of a vaccine.
Health Secretary Matt Hancock said the latest milestone in the rollout marked a "phenomenal achievement". Prime Minister Boris Johnson – one of those to receive a first dose on Friday – also hailed the landmark. A total of 2,132,551 people have also received their second dose of a vaccine, government figures show.