This afternoon, the EU's medicines agency will give Europeans it's decision on the safety of the Oxford-AstraZeneca drug, after 15 countries suspended its use over a small number of blood clots. On Tuesday the agency said the benefits of the drug outweighed the risks of side effects. The World Health Organization says there's no proven link and the leaders of Italy and France say they'll resume using the vaccine quickly if it's given the green light.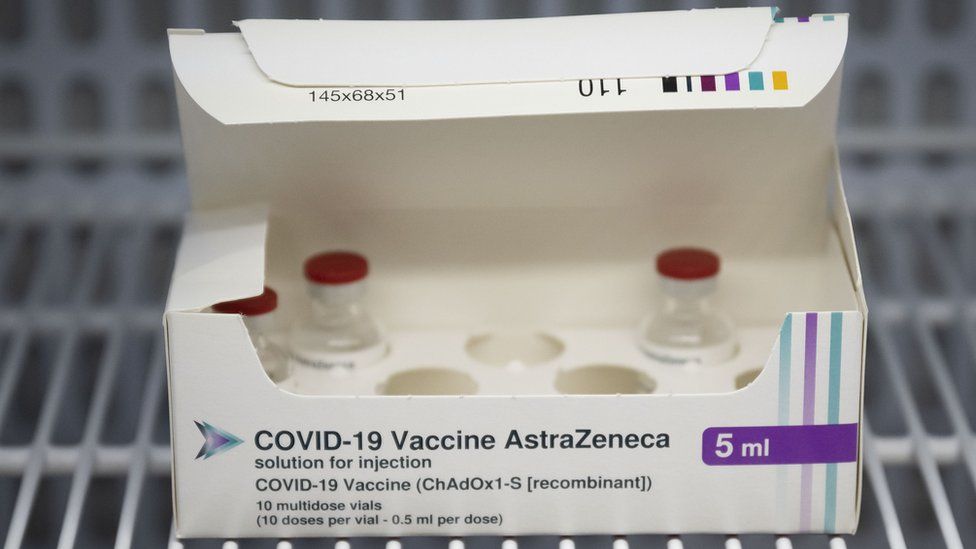 Over 20 years ago when working as a hospital manager in Plymouth, we decided to have a major review on how we could improve the management of emergency medical admissions to hospital. The emergency were constantly overwhelmed by the numbers of patients and bed blocking was a major problem. The solution was the development of a Medical Assessment Unit to rapidly assess each emergency patient in a matter of hours and to determine their care plan and pathway through the hospital, rather than waiting for days in a hospital bed awaiting tests etc..
So why am I telling you this ? We analysed the Top 10 reasons for emergency admission to our hospital by medical condition, and surprisingly, query DVTs (Deep Vein Thrombosis) or blood clots featured as one of the most common reasons for emergency admission at that time. So there we have it. Blood clots are relatively common. Information on their incidence today has been hard to find, but this abstract in the BMJ in 2018 quotes an incidence of 1.6% per 1,000 population. When one considers that the majority of people being vaccinated have been elderly or younger people with underlying medical conditions, (who are more prone to blood clots), then it is not surprisingly that a small number will coincidently contract a blood clot at the same time as being vaccinated. I have not heard this point made in the media.
However, a lot of damage has been done to the reputation of the Astra Zenica vaccine in Europe, and even if the EU Medicines Agency gives the green light, many people will refuse to have this jab because of the adverse publicity.
In addition, there are two other stories which are impacting on the vaccine rollout. There will be an expected reduction in the UK's vaccine supply in April, partly due to a delay in a delivery from India of five million Oxford-AstraZeneca doses, which will be held up by four weeks. This will mainly impact on the under 50s, with no booking slots available for April. In the meantime, the priority will be for older people getting their second doses.
The other issue is that on Wednesday, European Commission President Ursula von der Leyen said if Covid vaccine supplies in Europe do not improve, the EU "will reflect whether exports to countries who have higher vaccination rates than us are still proportionate". The refers particularly to the Pfizer vaccine manufactured in Belgium, and it would be a serious matter if the EU blocked the export of the Pfizer vaccine to the UK. click full source.
On a personal note, I have yet to receive an appointment for my second Pfizer jab, despite my partner who is 8 years younger (who had her 1st jab 10 days after me), having hers tomorrow. I will tag along as her appointment is late evening, and they may have some spare vaccine left over. I'll let you know.