Italy has recorded 100,000 coronavirus deaths, a year after it became the first western country to impose a total lockdown, and is facing a third wave of the pandemic as it lags behind in the vaccination programme, along with much of Europe.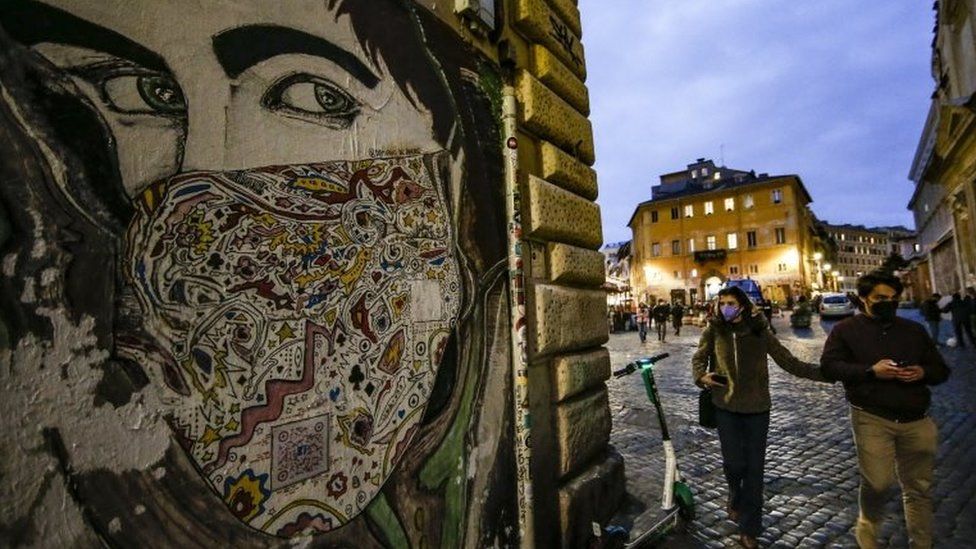 Cases have been rising across the country for the past six weeks, exceeding 25,000 a day, and in the majority of the country's regions hospitals and intensive care units are already overloaded. Shops, restaurants and schools will be closed across most of Italy on Monday. The extra restrictions will last until Easter, April 3-5, and over the Easter weekend the whole country would be turned into the high-risk "red zone".
Italy was a barometer for the rest of Europe in the first wave and there are signs that a number of other countries are showing worrying increases in cases at a time when there should be a start to a seasonal decrease in numbers.
Poland registered nearly 21,049 new daily cases on Saturday – the highest number since November
Germany reported a rapid rise in infections among schoolchildren, with new Covid variants blamed
In France, the number of patients in intensive care units exceeded 4,000 – the highest figure for more than three months. Some patients are being flown across the country to find available beds. The government has not ruled out more regional lockdowns
Slovakia and the Czech Republic were hit by government crises over buying non-EU approved vaccines. The Czeck Republic currently has the highest infection rate in the EU, according to the European Centre for Disease Prevention and Control. The nation of 10.7 million has had more than 1.3 million confirmed cases with 22,280 deaths.
One Czech immunologist has claimed so many people have been infected, perhaps as many as 45%, that the Czech population is on the brink of achieving herd immunity, with barely any help from vaccines.
Time will tell. click full source