The First Minister Mark Drakeford today announced that the Welsh Government is relaxing lockdown rules, with "stay at home" rules replaced by a requirement to "stay local" from tomorrow March 13th. There will be guidance on what that means, according to where you live. It is only likely to last for two weeks, however, ending on 27 March if conditions allow. "The rule of thumb is that you should think of local as a five-mile radius from where you live," Mr Drakeford said. "But if you live in a valleys community or a rural area you can exercise your judgement and go a little bit further."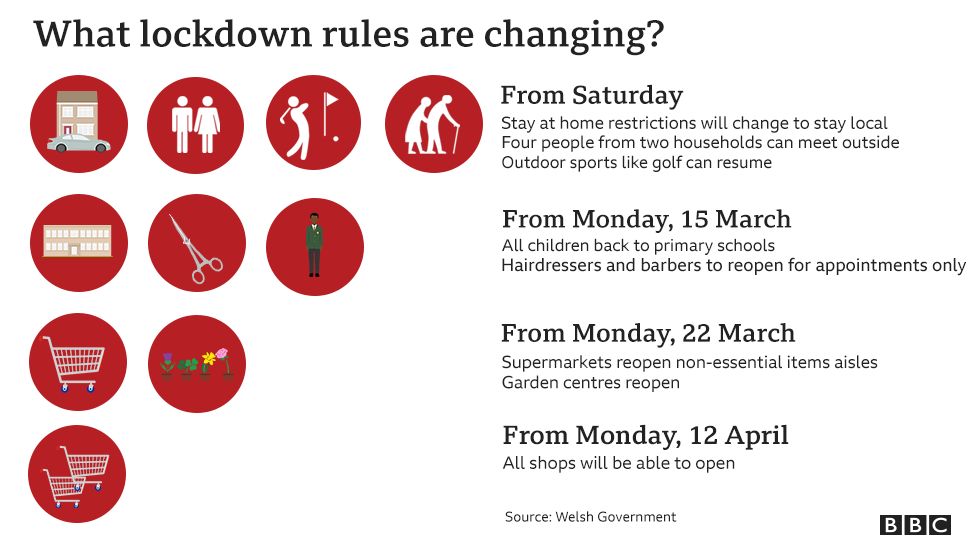 What restrictions will be lifted?
From Saturday, 13 March:
"Stay at home" becomes "stay local"
Four people from two different households can meet up outdoors to socialise, including in gardens – children are excluded from the number. Mr Drakeford said the rules would allow people to walk through a house to access the garden
Outdoor sports facilities such as golf, tennis and basketball will be able to reopen. A maximum of four people from two household can take part in activities
Designated solo visitors can enter care homes
From Monday, 15 March:
All primary school children and those in qualifications years can return to class
Schools will have flexibility to bring back year 10 and 12 pupils and more students will return to colleges
Hairdressers and barbers can reopen for appointments only
Leafleting can begin for the Senedd election
From Monday, 22 March:
Restrictions on non-essential aisles in supermarkets will be lifted
Garden centres to reopen
From Saturday 27 March, (if case rates remain low):
Libraries and self-contained accommodation can reopen, but you can only holiday with people from your own household.
Organised children's activities can restart
Stay local restrictions will be lifted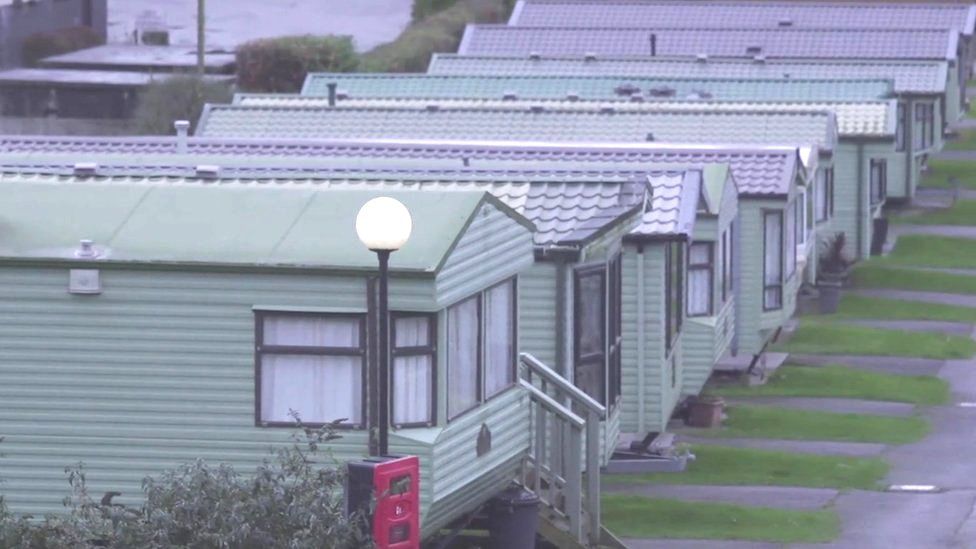 Self-contained accommodation will be allowed to reopen from 27 March, as long as cases remain low, but people can only go with their own household. Mark Drakeford warned any further reopening in tourism would be halted if holiday providers took bookings from outside of Wales.
The Welsh Government also wants to reopen all shops and remaining close-contact services from 12 April, if the situation continues to improve. click full article.
Comparisons with England – for a change, Wales is well ahead of the England roadmap of the lifting of key restrictions.
Have four people from two households meet in a park from tomorrow (versus two people from two households in England)
Outdoor sports like golf resume tomorrow (versus March 29th in England)
The legal "Stay at home" requirement will end tomorrow (versus March 29th in England)
Hairdressers and beauticians will return on 15th March (versus April 12th in England)
Non-essential aisles in shops will re-open from 22nd March, with non-essential shops opening fully on April 12th – in-line with England
So there we have it. Our plans for a holiday in North Wales in mid April, staying in self-contained accommodation, remain on track. Hopefully, the cautious approach taken by the Welsh Government will pay off. Time will tell.