The emergency Nightingale hospitals set up to cope with a surge of Covid-19 cases are to close from April. These were established last spring when there were fears that the NHS might be overwhelmed, but in the event, the temporary field hospitals were largely not needed. Some were used as rehab centres and the sites in London and Sunderland will stay open for vaccinations.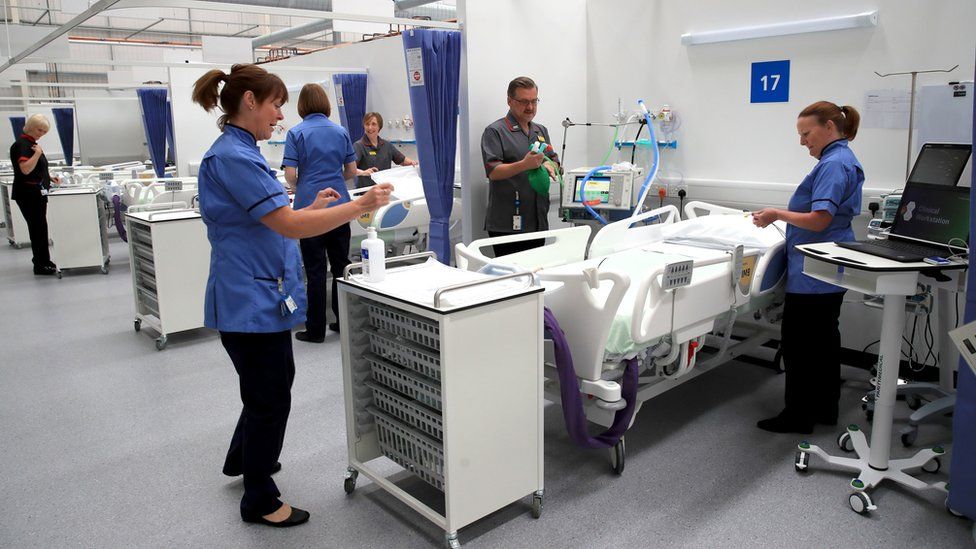 Seven Nightingale hospitals were built in England, starting in April 2020 with the 4,000-bed facility at London's ExCel centre. The Birmingham NEC £66 million Nightingale hospital will close without having ever seen a single patient. Another Nightingale was set up in Belfast, while Scotland and Wales had their own temporary hospitals.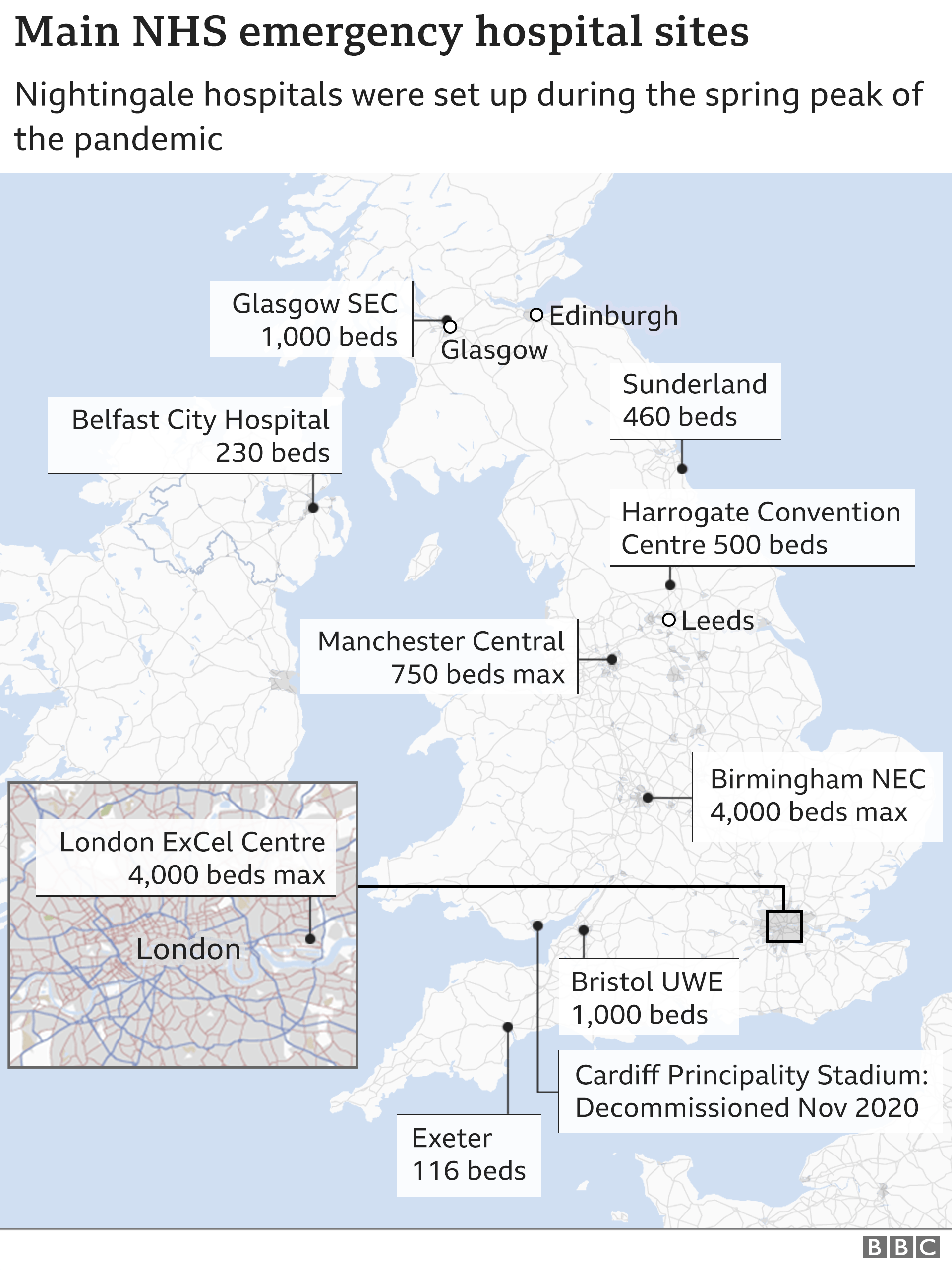 However, as I posted last year, they were never used on a large scale, as the whole concept of the Nightingale hospitals was flawed, as there were never enough trained staff to man them – indeed, the NHS went into the pandemic with a shortage of 100,000 staff.
Even in the winter wave – which saw more than 100,000 patients with the virus admitted in a single month – there were beds available across the country. The NHS said the Nightingale hospitals had been "on hand as the ultimate insurance policy in case existing hospital capacity was overwhelmed". click full source
In the event, hospitals were clearly overwhelmed at the peak of the second wave, and the Nightingale hospitals were not available, because there were barely sufficient staff to man the main hospital network. As I speculated last year, their only role would have been to act as palliative care centres if the NHS had been truly overwhelmed, as they had been built to avoid a situation like that seen in northern Italy in spring last year.