In January French President Emmanuel Macron said the AstraZeneca vaccine was "quasi-ineffective" for older age groups – a claim strongly rejected at the time by UK officials and scientists at the time. The French government now says older people with pre-existing conditions can now get AstraZeneca's Covid-19 vaccine, revising its stance on the issue. "People affected by co-morbidities can be vaccinated with AstraZeneca, including those aged between 65 and 74," the health minister said.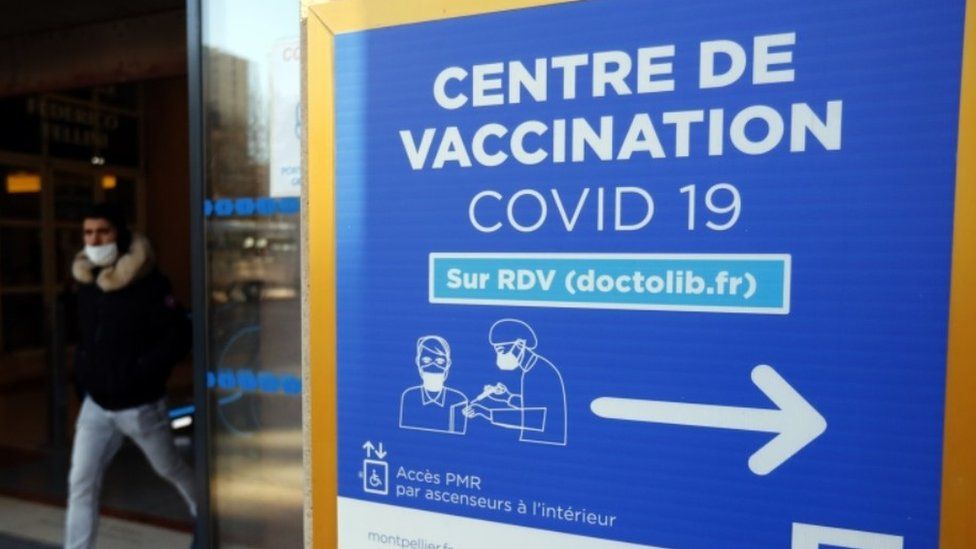 The EU drugs regulator has approved it for all adults, but it is up to each member to set its own roll-out policy. Last month France approved use of the vaccine for under-65s only, citing lack of data for older people. Since then studies have shown the jab is highly effective among the elderly. The Oxford-AstraZeneca vaccine is widely used across the UK, but several EU countries are still limiting it to the under-65s, including Germany. However, after a European Council meeting on Friday, he said: "If this is the vaccine I'm offered, obviously I would take it."
The MG France doctors' association has since hit back at criticism of the AstraZeneca jab and the fact that many doses remain unused. The man in charge of France's vaccine rollout has also backed it, saying it has unfairly received a "bad press".
Germany is also concerned that AstraZeneca jabs are going to waste and there are calls to widen the number of priority groups who can receive it. Only 240,000 of 1.45 million doses had been used by 23 February. On Sunday, a senior German immunologist, Carsten Watzl, urged his country to change its mind and start allowing over-65s to receive the vaccine. Germany's vaccine commission is currently reviewing its recommendation and Chancellor Angela Merkel said last week that it was "a vaccine that can be trusted". click full article.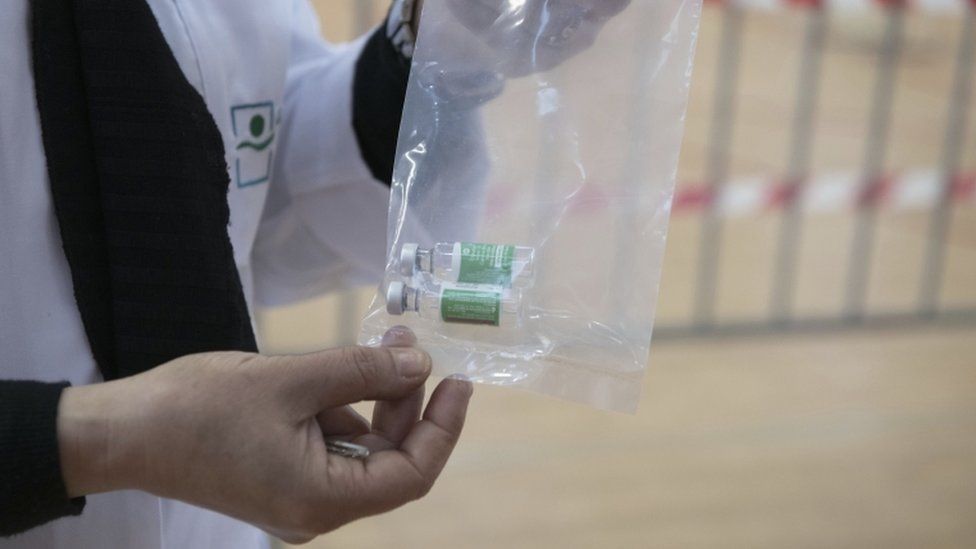 Of course, the reason why Macron and Merkel have changed their minds is that recent reports show that a single shot of either the Oxford-AstraZeneca or the Pfizer-BioNTech Covid jab reduces the chance of needing hospital treatment by more than 80%. The Public Health England data showed the effect kicked in three to four weeks after vaccination, based on people aged over 80 who were the first to receive the jab. Government scientists stressed that two doses were needed for the best protection. Similar findings were published by Scottish health authorities last week, which they hailed as "spectacular".
However, the damage has been done, and public trust in many European countries has been damaged, with people refusing the Astra Zenica vaccine when offered, and large numbers of doses going unused ,because intended recipients (like the older under-65s and health workers) are worried there might be something wrong with it. In Germany, regional governments are pleading with Berlin for permission to reassign doses to people in lower priority groups who are willing to take it.