Back on 14th January, I posted about the Brazilian variant and the consequent ban on travellers to the UK from South America, Portugal and Cape Verde. Now, six weeks later it is here in England despite the requirement for all travellers to the UK to test negative for coronavirus 72 hours before flying. click full article.
Three cases have been detected in England and separately three in Scotland. In England, officials are still trying to track down one of those who tested positive for the new variant. Meanwhile the three Scottish residents had flown to north-east Scotland from Brazil via Paris and London, the Scottish government said. Experts believe this variant (P1) – first detected in travellers to Japan from Manaus in northern Brazil in January – could be more contagious.
In England, the first two cases are from the same household in South Gloucestershire after someone returned from Brazil on 10 February – five days before the government's hotel quarantine rule came into force. Two other people in the same household have also since tested positive for Covid – but tests are still ongoing to check if it is the same variant, so they are not included in the overall UK total of six. PHE said officials are now tracking down passengers who were on the same flight from Sao Paulo to Heathrow, via Zurich. The third case identified in England is not linked to the other two cases and the whereabouts of that person are still not known.
The Brazil variant shares similar mutations to the South Africa variant of concern. Both have undergone genetic changes that could make them more contagious and perhaps less easy to stop with our current vaccines. The coronavirus jabs being given to people now were designed around earlier versions of the pandemic virus, not these new variants. Scientists believe they should still protect, although perhaps not quite as well. Work is already under way to redesign or tweak the vaccines to make them a better match for some of these new "variants of concern".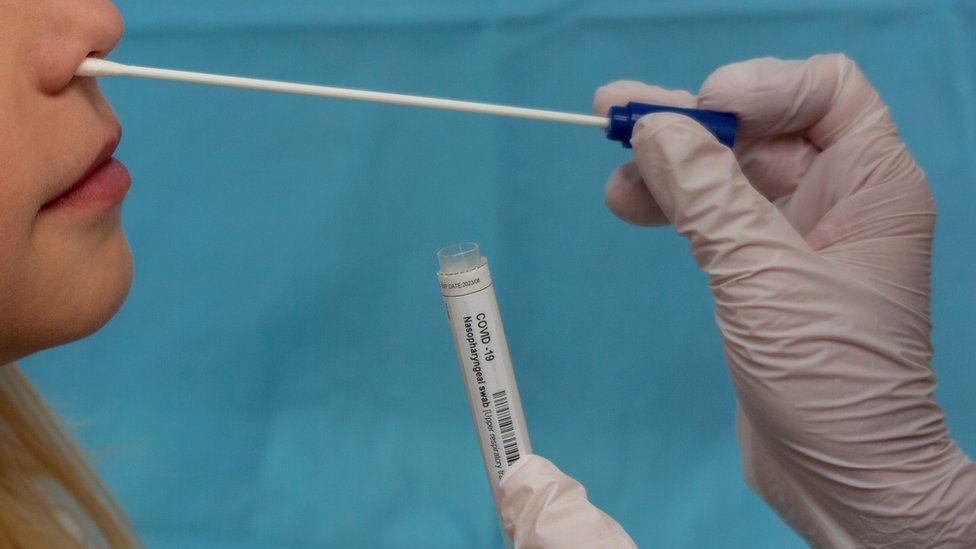 Surge testing starts tomorrow South Gloucestershire – on the outskirts of Bristol – with people living in five postcode areas invited to get tested even if they do not have symptoms. The postcodes fall within Bradley Stoke, Patchway and Little Stoke. So there we have it. Many of Jackie's family live in South Gloucestershire including patchway, so that is a worry. Time will tell if the Brazilian variant can be suppressed or will go on to become the dominant strain of coronavirus, and whether or not it undermines the vaccination programme. Lets hope not. click full article