As I speculated the other day, the need for a universal vaccine passport is obvious, and the NHS app as a digital solution seems to me the best way to go, although there would also have to be a manual system for those who do not have smart phones. My vaccine record to date is already on the ZOE app, and it would seem sensible to merge the best functions of these two apps under the umbrella of the main NHS app (not to be confused with the NHS Covid-19 contact tracing app used by England and Wales to warn people if they might have recently been infected, and fewer people have downloaded it).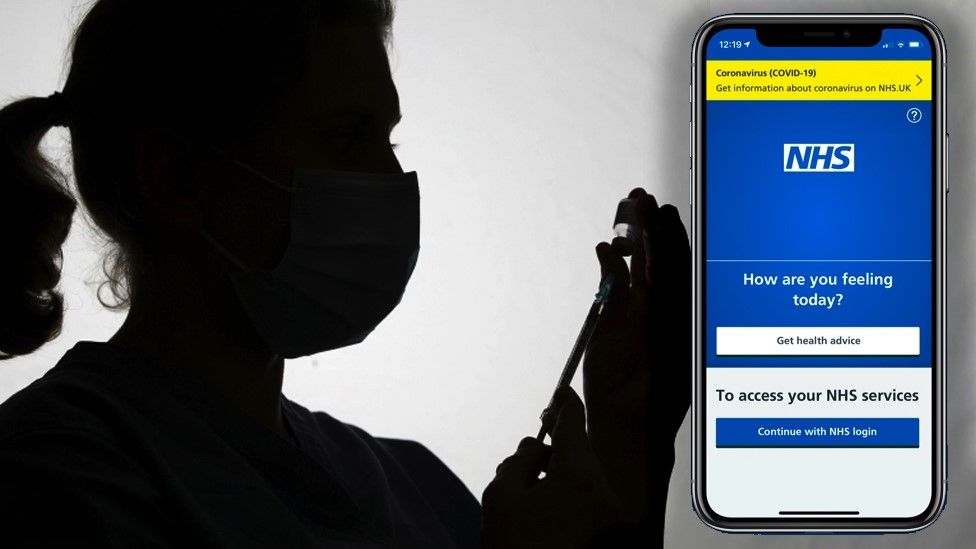 Development issues
Earlier this week The Times reported that the facility would be built into the existing NHS app used to access health services in England. To be clear, this app is distinct from the NHS Covid-19 app
The NHS app, which serves patients in England only, already links up to users' GP services to give smartphone owners access to their medical records. It can already provide a record of whether some people have been given one of the coronavirus jabs, if the GP surgeries involved have shared the information. (Confusingly, this sometimes appears under the Medicines tab rather than the Immunisations one if you've had an injection and want to check yourself). There would therefore not be a need to build new IT infrastructure to get at the information.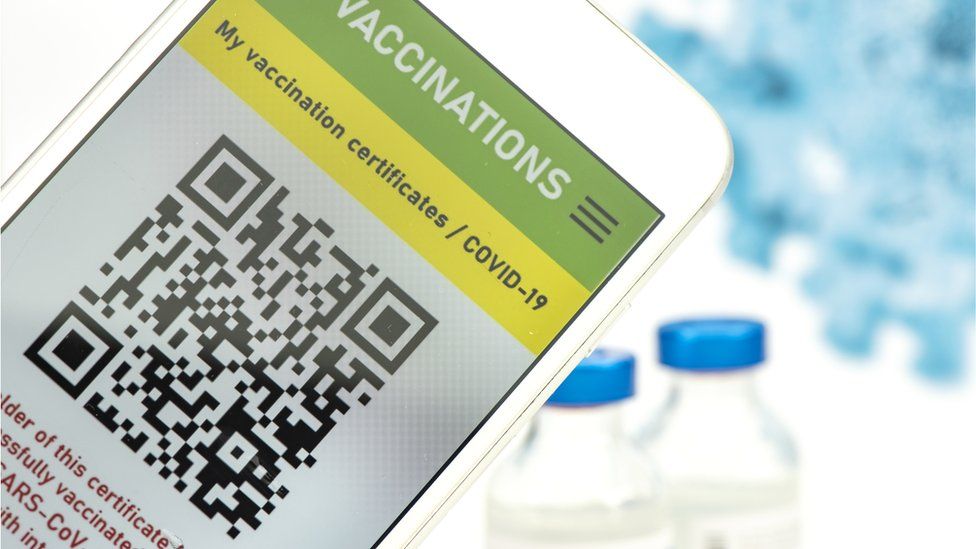 Many of the security issues involved have already been tackled by this app. To set it up you must provide your NHS number, email address, phone number and then upload either an image of your passport or driving licence. The smartphone then takes a scan of your face to check it matches the characteristics on the image on your official identification. And then, as a supplement to the automated checks, a human review takes place before you are granted access.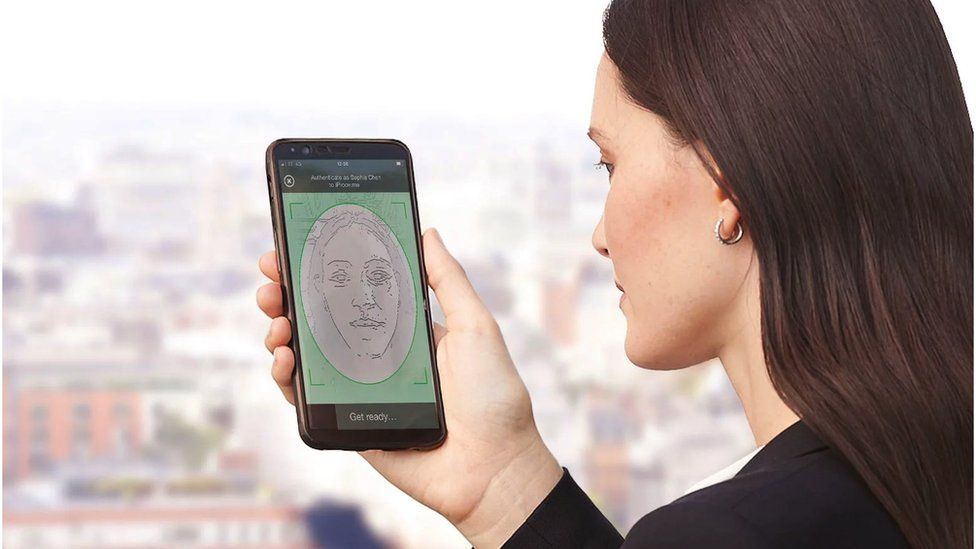 Living in Wales, I have to say I didn't know about the NHS app and so the roll out to the other three UK nations would be a major issue. A further consideration is that these "passports" could probably not be used for travel abroad. The World Health Organization is exploring what specifications an international scheme would require to work across borders and support different countries' immunisation programmes. It already oversees an International Yellow Fever Vaccination Certificate. The requirements of such a scheme might be different from those used by the NHS app. click full article
So there we have it. The development of a universal digital vaccine certificate is clearly going to be a major challenge, and thinking about it, perhaps the little hand-written card in my wallet with my vaccine record ( name, dob, dose, vaccine name, batch number, venue and date of dose) might suffice initially ? Time will tell.