The UK's coronavirus alert level has been lowered from level five to four in all four nations as the risk that the NHS could be overwhelmed "has receded". The four UK chief medical officers and NHS England's national medical director agreed the change following advice from the Joint Biosecurity Centre. The alert level had moved to level five on 4 January, shortly before England and Scotland began fresh lockdowns.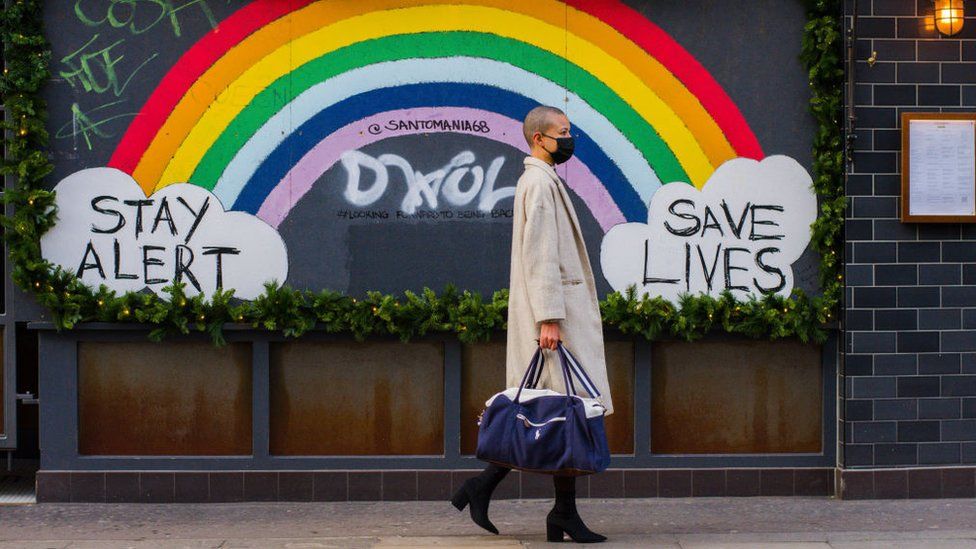 This one of the few areas of policy where all four countries of the UK act in unison as a single nation – its a pity all pandemic decisions are not made in this way. The four Medical Directors and NHS England's Prof Stephen Powis said their decision was made because the number of cases in hospital was "consistently declining". However, they warned: "We should be under no illusions – transmission rates, hospital pressures and deaths are still very high."
What determines the level?
Covid-19's reproduction (R) number, a scientific measure of how fast the virus is spreading
The number of confirmed coronavirus cases at any one time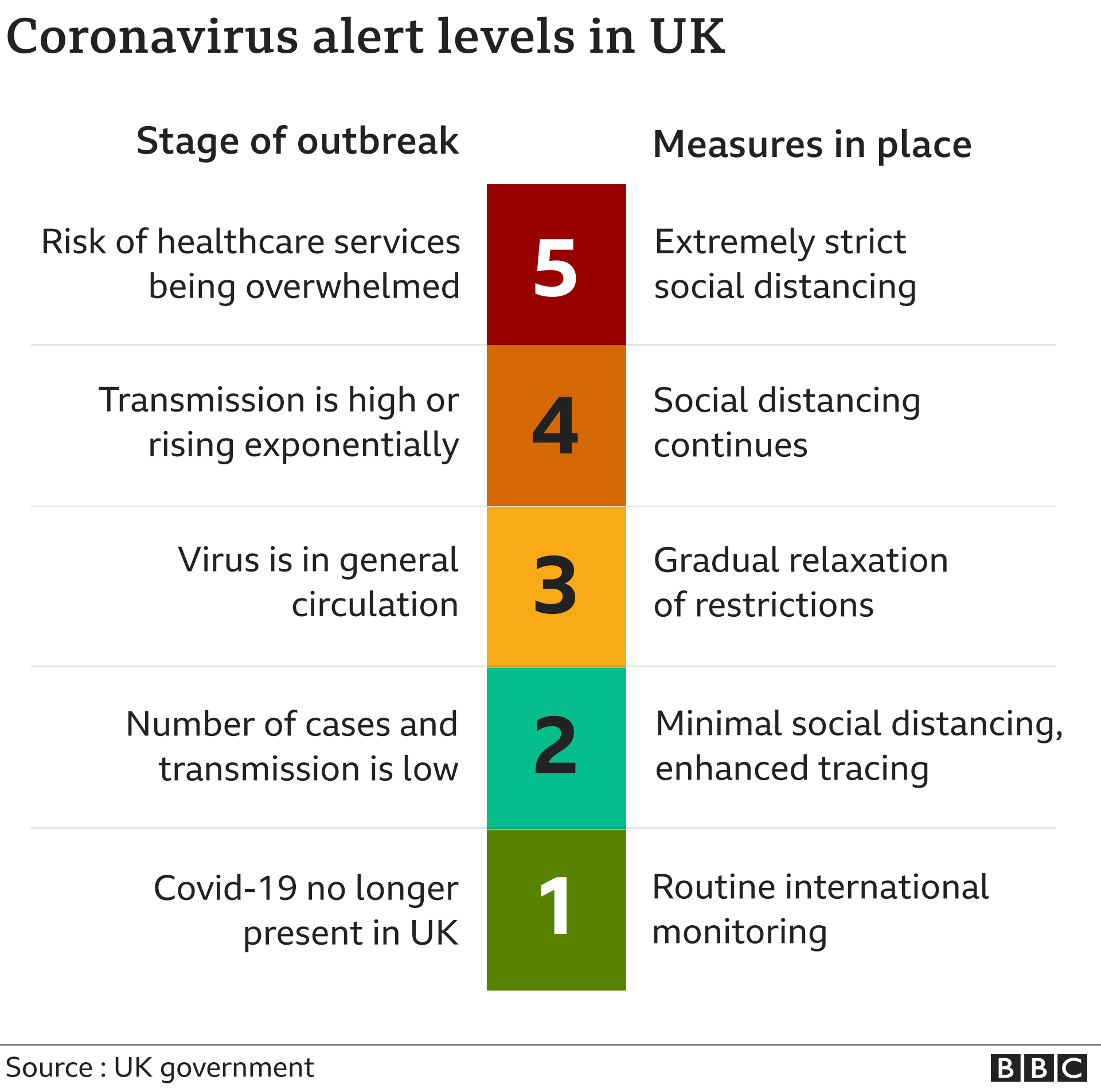 While the immediate threat is over, hospitals are still very busy, with over 16,000 Covid patients with Covid in hospital, which is only 25% lower than the total in the peak of the first wave. Operating theatres continue to be used as temporary critical care areas and non-urgent care is being cancelled in some places. But with infection levels still coming down, we know this will ease further, hence the move to level four. click source and here.