Early last week, we booked a weeks holiday in Llandudno, North wales, taking a gamble that Mark Drakeford, First Minister would start to ease lockdown restrictions over the coming weeks. He had hinted in a number of interviews that self-contained holiday accommodation could reopen for Easter. We decided to book a nice apartment which did not did not require advance payment and which could also be cancelled 1 week before without charge in the event of covid restrictions remaining in place.
In the event, the roadmap to recovery announced on Friday was better than expected, with the main milestones summarized below :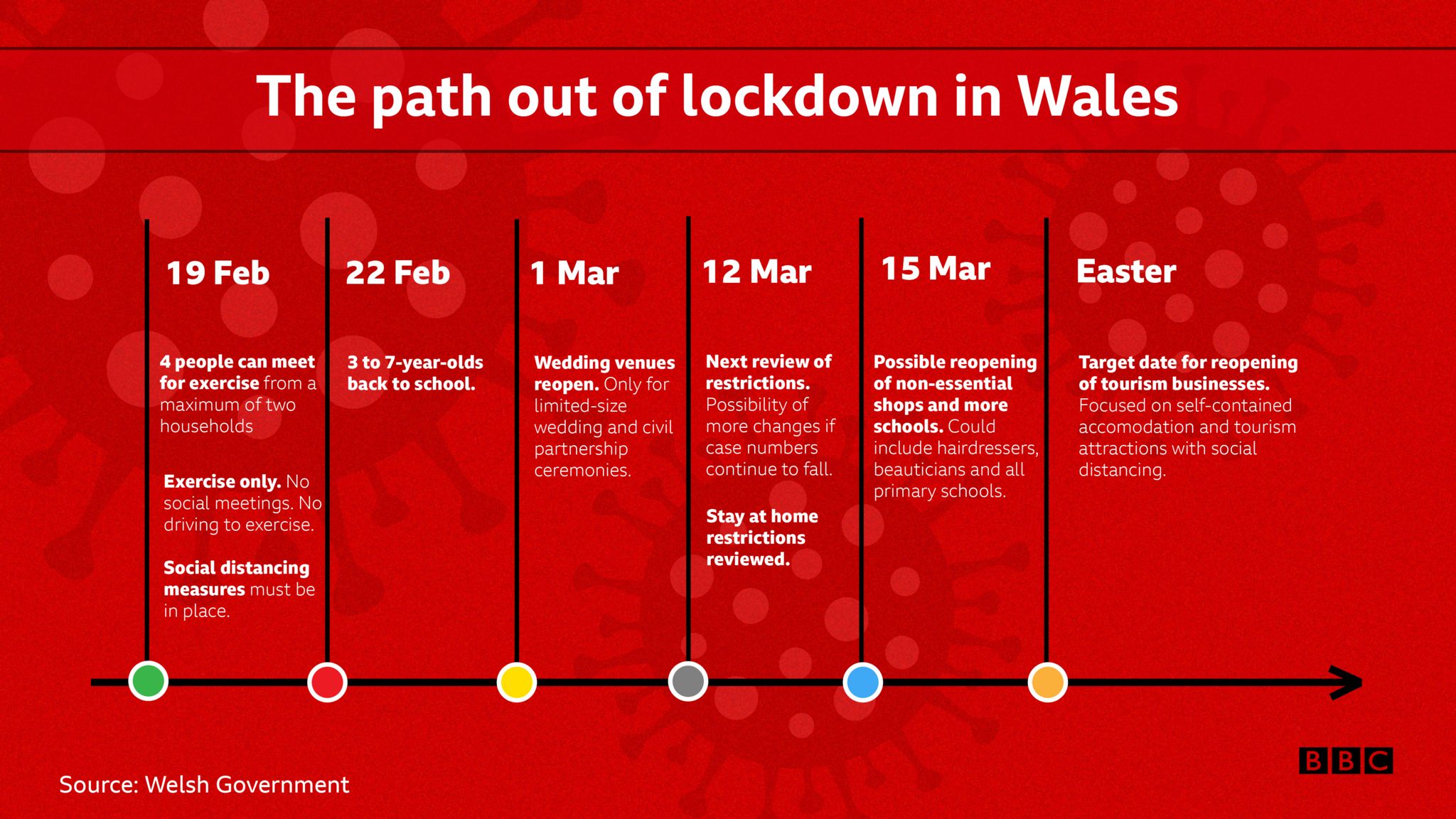 Friday's announcement is the latest three-week review of of the coronavirus lockdown imposed in Wales before Christmas. Children aged between three and seven – those in the foundation phase – are returning to school from Monday. The next review of Wales lockdown rules is due around 12 March. Mr Drakeford told BBC Radio Wales: "If in three weeks' time the numbers are still falling, the positivity rate is falling, the R number's below one, hospital pressures continue to reduce, then I hope we'll be able to move beyond 'stay at home'." He said it was "too uncertain" to say how far restrictions on movement might be eased, but he suggested a "stay local" arrangement, similar to local lockdowns which were imposed in the autumn, was a possibility. click full article
This latter suggestion that a "stay local" policy could be re-imposed would not be good for our holiday, in that the holiday apartment could be available by after Easter, but we would not be allowed to drive the 175 miles to get to Llandudno. Fingers crossed that reasonable thinking will prevail – if not at least we have free cancellation.
The background to the Welsh Government's thinking are the statistics – one in three adults in Wales has been vaccinated – latest figures show 839,065 people had been given their first dose in Wales. The case rate in Wales was one of the highest in the world for a period in December, but have been falling significantly since the week before Christmas. It now stands at 84 cases per 100,000 people over seven days.