Last week, I posted a suggestion that the UK should donate a proportion of our vaccines to poor countries, as the pandemic cannot end until the World's population is vaccinated (click here). This massive task will be coordinated by COVAX (Covid-19 Vaccines Global Access Facility) which procures and delivers vaccines to all nations. COVAX was launched in April 2020 by the World Health Organization (WHO), together with the Global Vaccine Alliance and the Coalition for Epidemic Preparedness Innovations. It aims to ensure vaccines are shared fairly among over 180 countries, rich and poor.
Inequalities are already apparent with about 50 million doses administered in over 50 higher income countries but only 25 in one low income country. That inequality is expected to persist. Research shows most vaccine doses have been purchased by high-income countries who currently hold a confirmed 4.2 billion doses, while low-middle income nations hold 670 million, a factor of 6.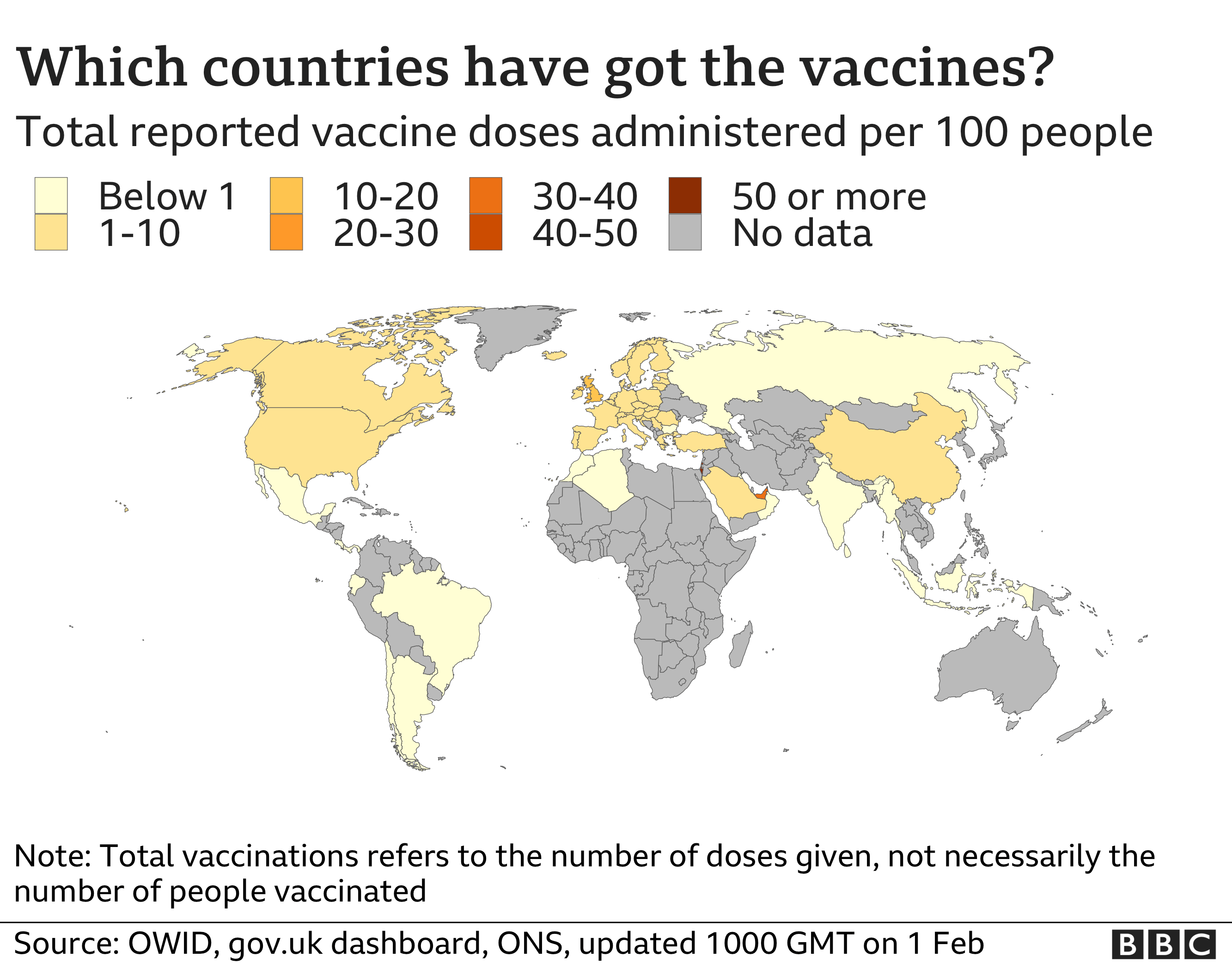 The scheme started distributing vaccines in February, with poor and middle-income countries receiving the lion's share with the aim to deliver more than 330 million vaccine doses in the first half of 2021. Those doses would cover, on average, 3.3% of total populations of 145 participating countries, and by the end of 2021, more than two billion doses will have been delivered to covering about 20% of their priority populations.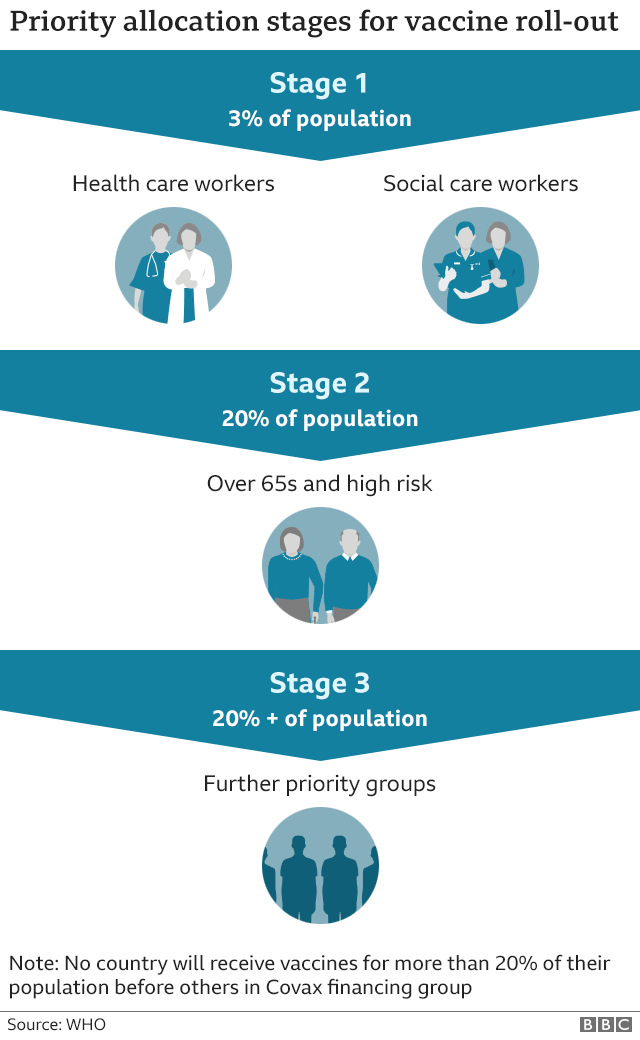 However, even if these targets are met, it would still fall short of the level of immunity that experts say is needed to end the pandemic. The WHO has suggested that stopping Covid-19 will require at least 70% of the global population to have immunity. So, at a rate of two billion doses per year, it could take years to vaccinate 70% of the world's estimated 7.8 billion people. click full article.