Portugal has tightened its coronavirus lockdown, banning all non-essential travel abroad and hiring foreign medics, as hospitals struggle and deaths reach record highs. Yesterday, Portugal reported a record 303 deaths and 16,432 new cases. These rates would equate to 2,020 deaths and nearly 110,000 new cases for the UK population, far more than the highest day in the UK's recent 3rd wave. Daily new cases have recently been around 10 times their peak of last spring, and January accounted for 45% of all coronavirus deaths since the pandemic began. Ambulances carrying Covid patients are queuing up at Lisbon's main hospitals.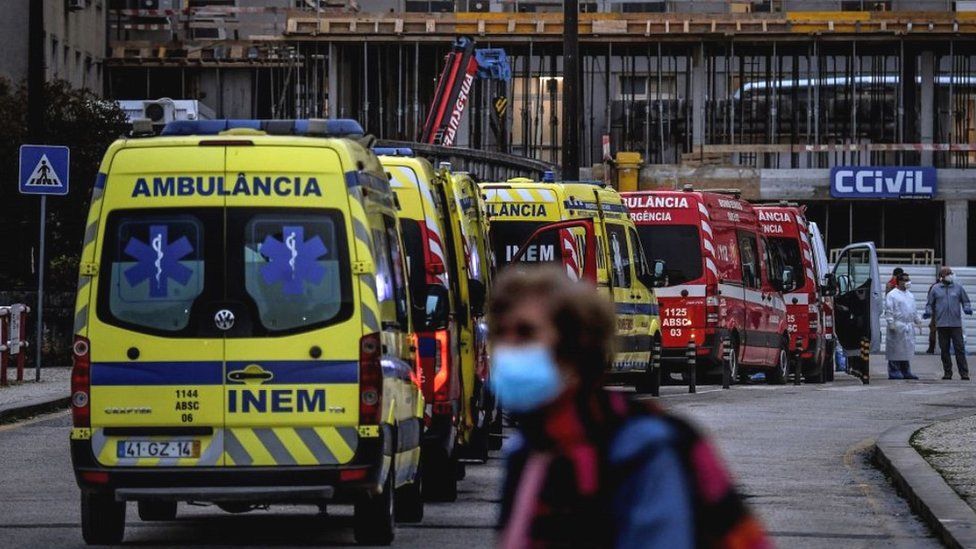 Portugal has the highest Covid-related death rate in the EU for the past 14 days: 247.5 per million inhabitants, the EU's European Centre for Disease Prevention and Control (ECDC) reports. The comparative death rate for neighbouring Spain is 84.0. In order to tackle medical staff shortages, Portugal's health service is recruiting hire medics with foreign qualifications on one-year contracts, as more than 23,000 Portuguese medics have been infected with Covid-19, of whom only about half have recovered.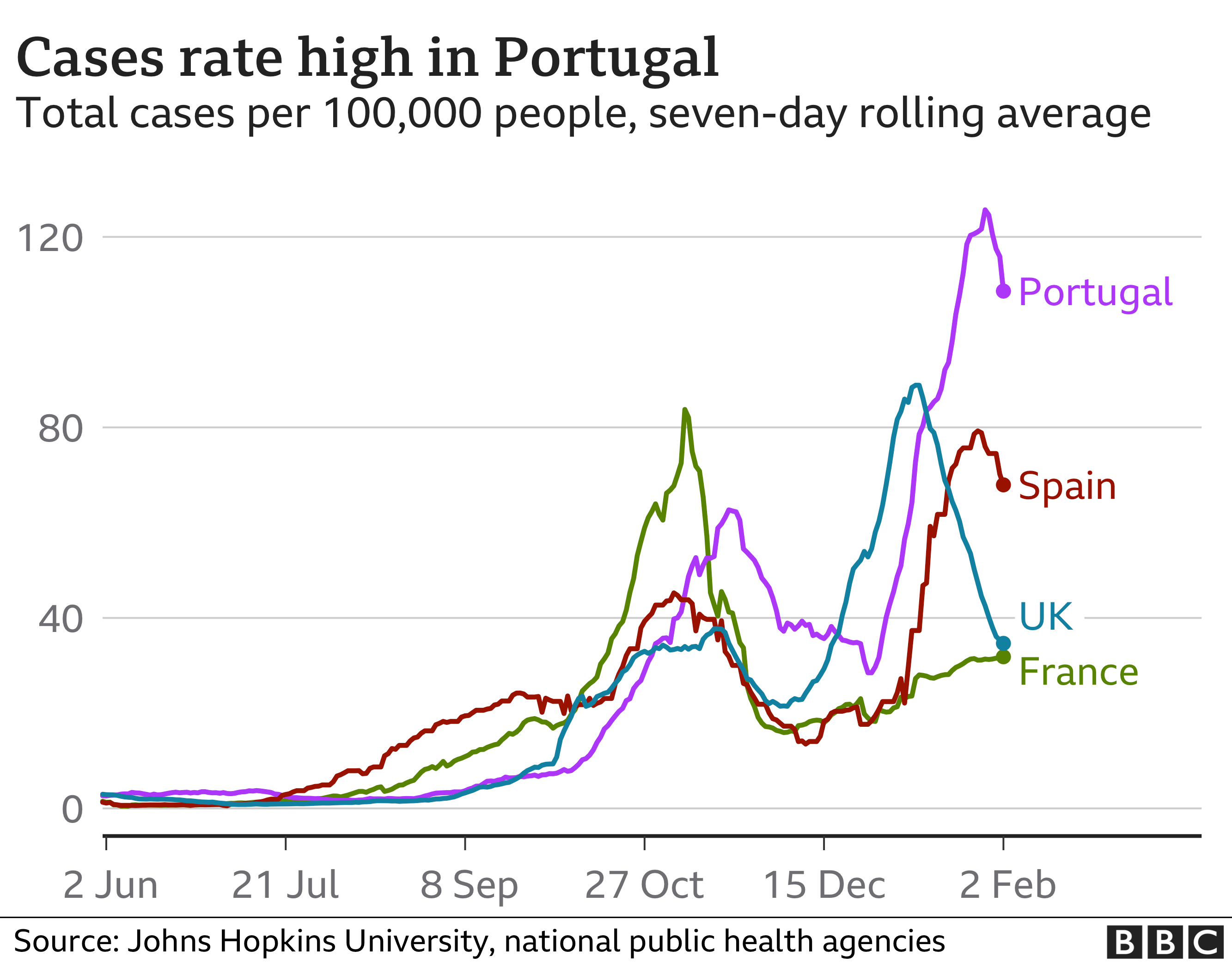 The country's health service is overwhelmed, and there's a shortage of beds and specialist nurses, and in one hospital last week, potentially life-threatening problems in an overburdened oxygen system. The sight of a German military plane touching down in Lisbon on Wednesday, carrying intensive care specialists and ventilators to help save lives in Portugal's embattled hospitals, recalls the early days of the Covid-19 pandemic in Europe.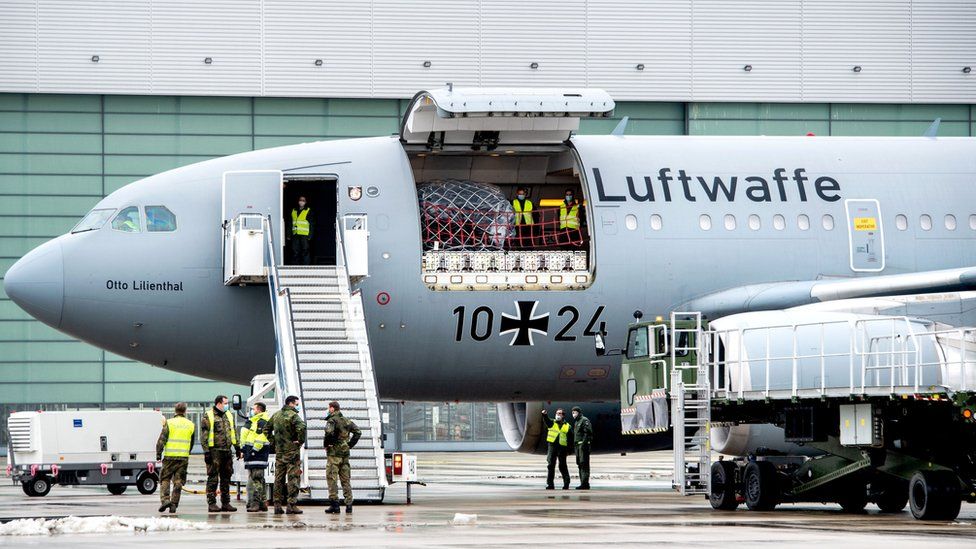 Portugal has suspended flights to and from its former colony Brazil, which it has especially close ties with, particularly in respect of the Brazilian variant. The UK has banned arrivals from Portugal since 15 January. click full article. The vaccine shortages affecting much of Europe are also hitting Portugal: it now expects its first phase of vaccinations to take up to two months longer than planned.