Today was a personal milestone in the pandemic when I had my first dose of the Pfizer vaccine. I received the appointment letter about a week ago, and its been quite a wait in a week of new variants and mutations being discovered, and the mixed messaging about the effectiveness of vaccines against these mutations of the virus.
I had always thought I would prefer to receive the Oxford Astra Zenica vaccine, and had thought of cancelling my appointment and waiting for an invite from my local GP surgery, which will soon be using this vaccine. There were other issues last week such as the spat with the EU about vaccine allocations and supply chains of second doses, and also the issue about a number of EU countries about the effectiveness of the vaccine for those over 65 years.
France's Health Authority made an official recommendation on 2 February that the vaccine should not be used for people over 65. It said more studies were needed before it was rolled out to older age groups. Other European countries have taken a similar position: Germany, Austria, Sweden and Poland only recommend it for people under 65, and Italy and Belgium for those under 55. click full article
Another issue a couple of weeks ago was that senior doctors were calling on England's chief medical officer to cut the gap between the first and second doses of the Pfizer-BioNTech Covid-19 vaccine. Prof Chris Whitty said extending the maximum wait from three to 12 weeks was a "public health decision" to get the first jab to more people across the UK. But the British Medical Association said that was "difficult to justify" and should be changed to six weeks.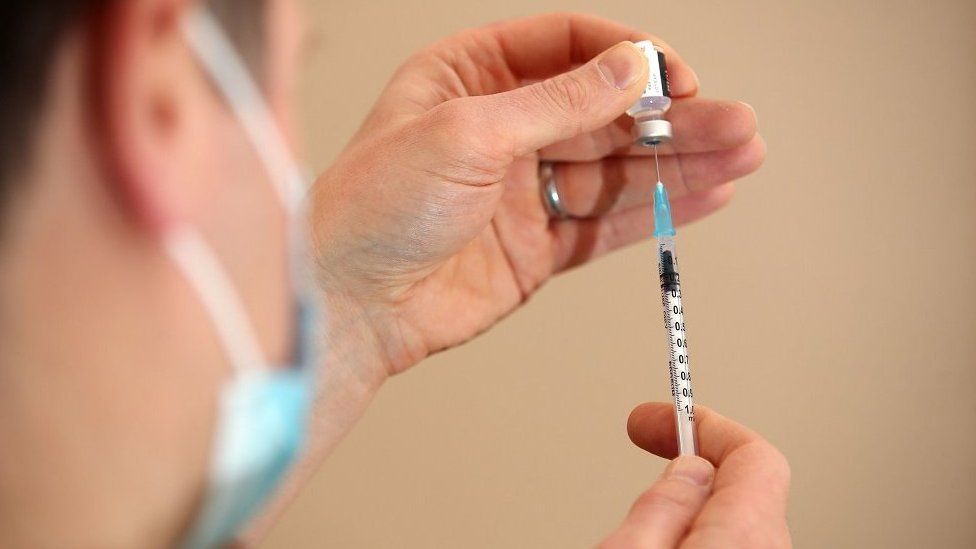 However, I decided to keep my appointment at Newport leisure centre, a national hub that would be administering the Pfizer vaccine. My worries about broken supply chains for the second dose were dispelled by expert virologists, who suggested that a second dose of a different vaccine maybe no bad thing, and could even be more effective than 2 doses of the same vaccine. I was not swayed by the european arguments about lack of effectiveness in the over 65s for the Astra Zenica vaccine.
So there we have it. I do not have a date for my second dose and assume it will be in 12 weeks time – about April 21st.