People in England aged 70 and over, as well as those listed as clinically extremely vulnerable, will begin receiving offers of a coronavirus vaccine this week. The Prime Minister said the move was a "significant milestone" in the nation's vaccination programme. More than five million people rom priority groups three and four will be invited from Monday to have the jab, as the 10 new mass vaccination hubs open across England.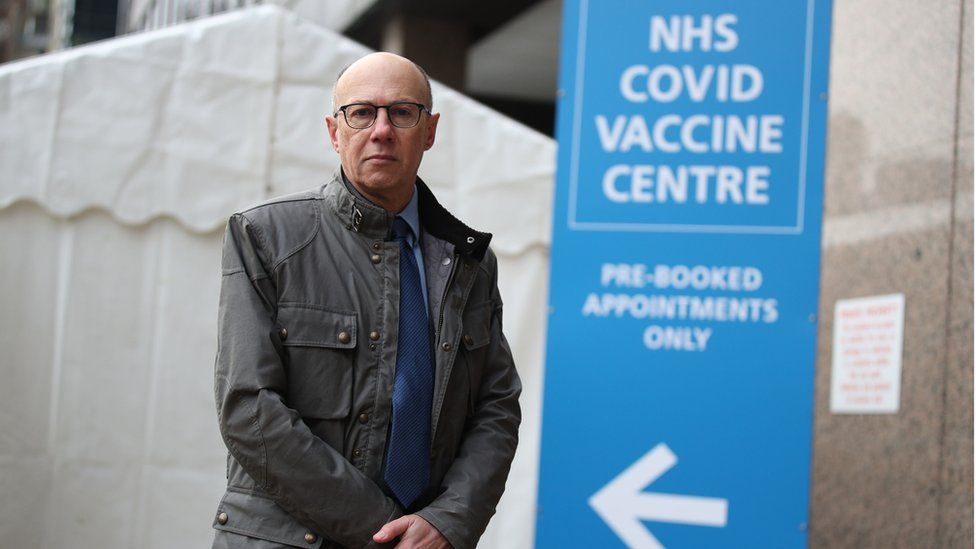 Nadhim Zahawi, the minister responsible for the vaccine rollout, defended the decision to offer Covid jabs to the over-70s and clinically vulnerable. He told BBC Radio 4's Today programme on Monday that the over-80s "need not worry" if they hadn't yet been invited for a jab. He said as it was only areas where the majority of the over-80s had been vaccinated that people aged 70 and over were being invited for jabs. He added that by today, 50% of care home residents should have been vaccinated. click full article.
Meanwhile, on the same Radio 4 programme  this morning, First Minister Mark Drakeford was asked why Wales has the lowest vaccination rate of any UK nation, which the First Minister merely passed off as "marginal differences" and "not the most important issue". Drakeford is relying on the 'supply' excuse much more than any other leader in the UK, claiming Wales will not receive its second dose supply of the Pfizer vaccine until the end of the month and therefore is slowing the deployment of Pfizer vaccine. He said that "there would be no point, and certainly it would be logistically damaging, to try and use all of [the Pfizer vaccine] in the first week and have our vaccinators standing around with nothing to do."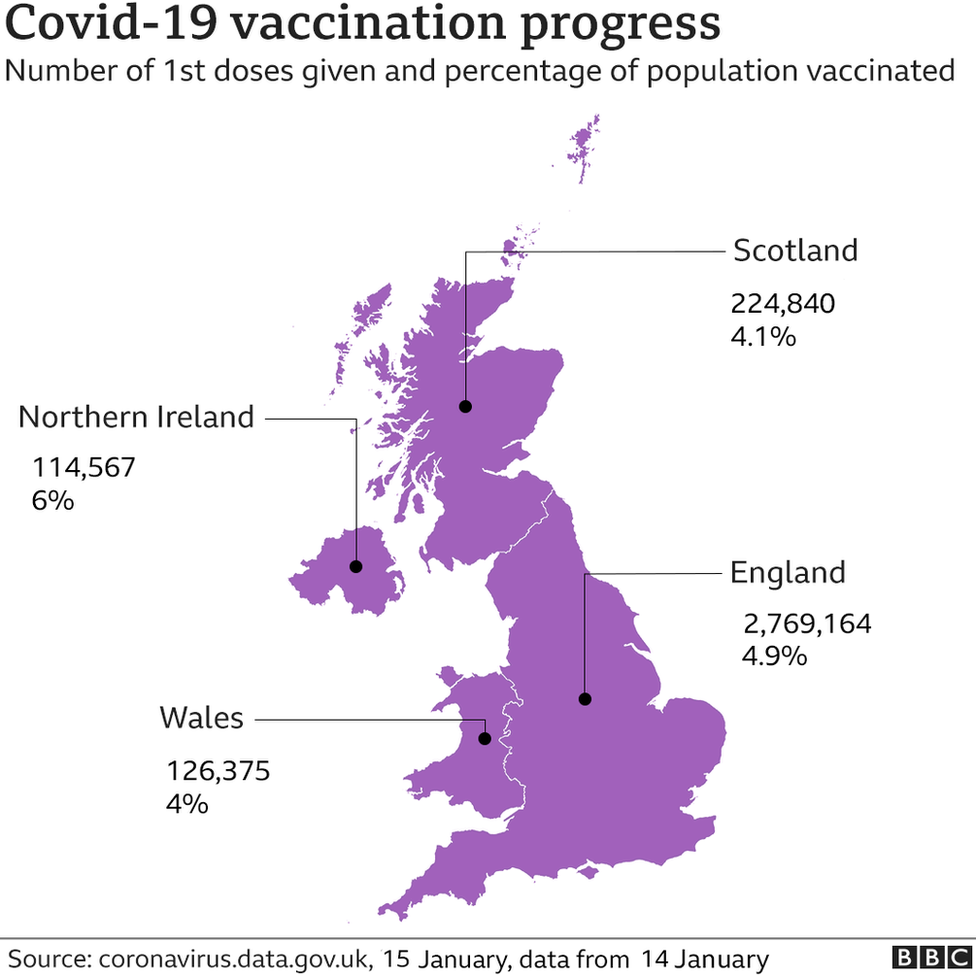 Given Wales has suffered proportionally more than England, Scotland and Northern Ireland from Covid 19, Drakeford should have a strategy of getting as many jabs in as many arms as quickly as possible, and if there's a wait of 12 weeks for the second dose, then so be it, even if some vaccinators are idle. As of Friday, 126,375 people had been vaccinated, after at least 327,000 doses were delivered. Of those 327,000 vaccines, 280,000 are the Pfizer/BioNTech type which has to be stored at -70C temperatures. This also begs the question why only 47,000 Astra Zenica vaccines have been delivered. click full article.
People in England my age will be offered the vaccine from this week earlier than expected, whereas in Wales, the devolved government is seen as as slowing the vaccine programme to ensure vaccinators remain busy, which is clearly ridiculous. The Welsh Government lunchtime briefing was fronted by the Education Minister Kirsty Williams, rather than Mark Drakeford or Vaughan Gething, the Health Minister, thus avoiding scrutiny. Williams however did say that there was no delay in the vaccine. Time will tell.