Last night, I dreamt I had my first vaccine dose against covid-19. The dream was very clear but the setup was very disorganised – a single nurse in a small room in Plymouth vaccinating 2 people – me and a fireman, with no backup or any record keeping. Round the corner afterwards, there was a view of Plymouth Sound with Fiji on the horizon – very bizarre. While it was only a dream, it is indicative of how the vaccination programme is uppermost in the minds of many elderly people.
Ten new mass Covid vaccination centres will open in England from Monday, as the government bids to meet its target of offering 15 million people in the UK a dose by 15 February. Although many think the vaccine roll-out is slow, the UK is doing well (3rd) in the "league table" of Nations, with over 3.5 million doses administered so far (note this includes a small number of people who have had both their doses, as not all GP surgeries are following government policy.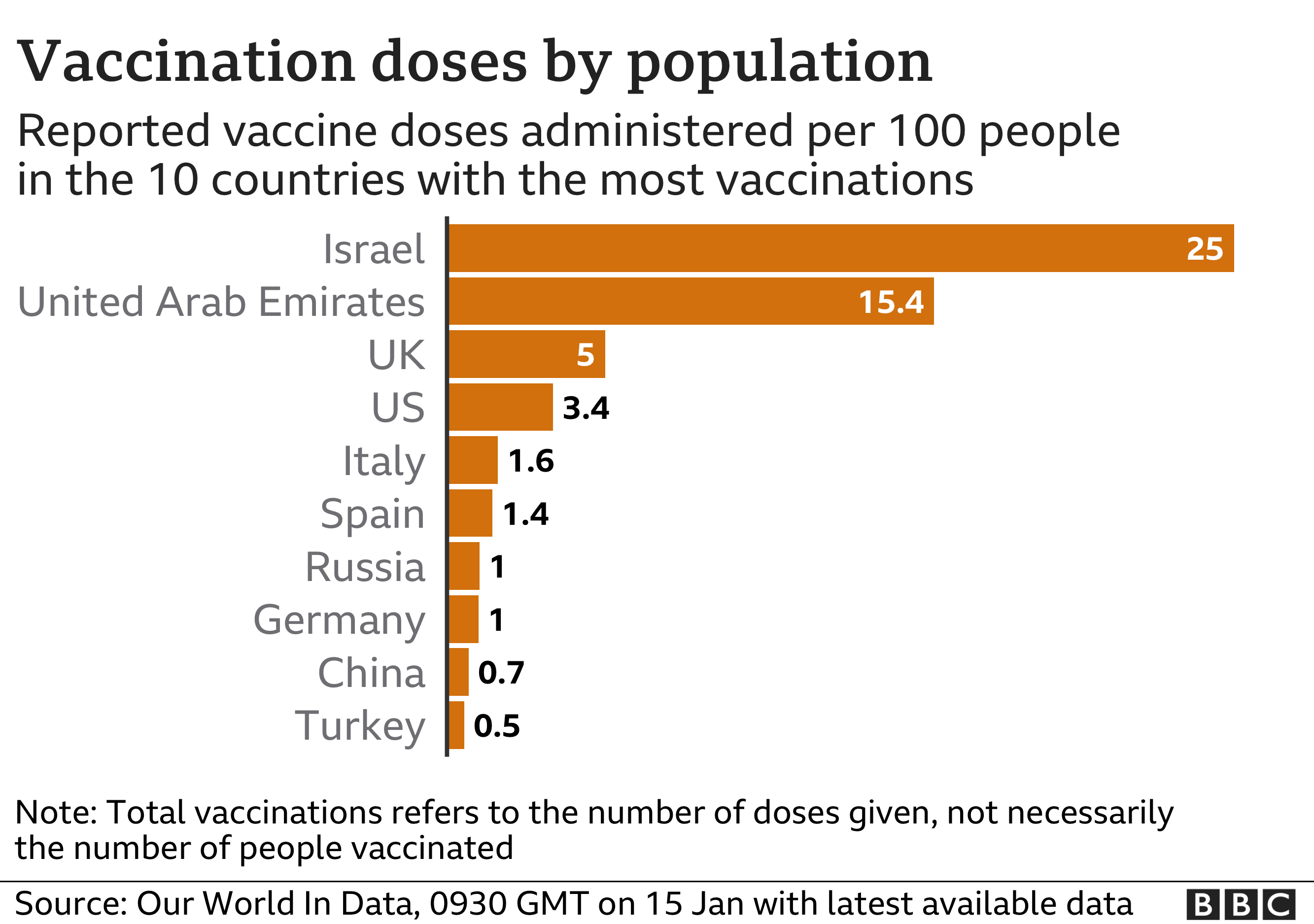 The locations of the new mass vaccination centres vary from cathedrals, to sports grounds and race-courses. These supplement the seven hubs in similar locations. In addition, vaccines are being administered in community pharmacies and GP practices.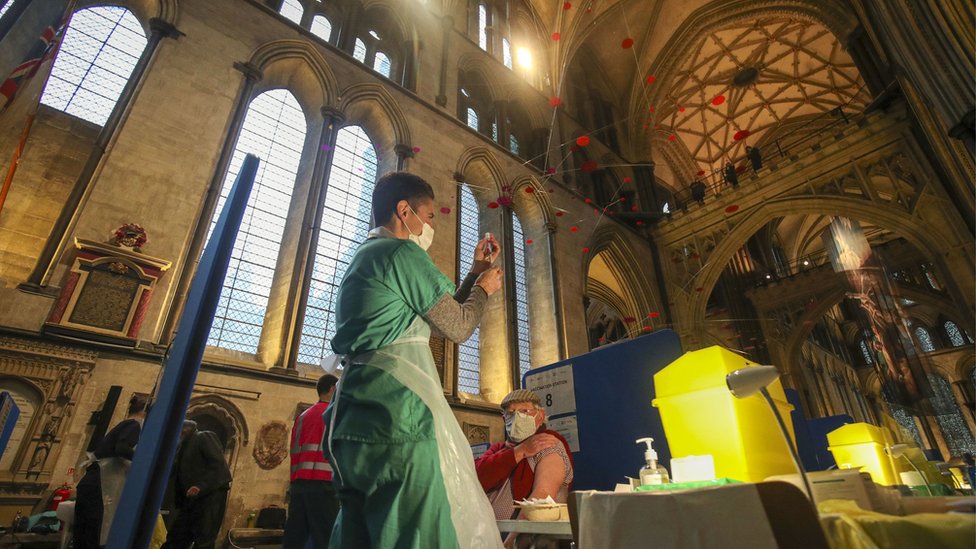 The National booking service sent out 641,000 invitations last week and another 380,000 were due to land on people's doormats this weekend, with another half a million letters to go out this week. People aged 80 or over, who live up to a 45-minute drive from a centre, are now being offered the choice of arranging a jab at one of the 17 centres, or at a pharmacy site through the national booking service. In addition to the mass vaccination hubs, there are around 1,000 GP-led surgeries and more than 250 hospitals providing jabs. click full source
However, I know of an example of elderly man (age 89) living in Bristol being offered his vaccination appointment either in Birmingham or Epsom race-course, over 100 miles away, and have heard of other such examples. Clearly, this is ridiculous, and the booking letter says that anyone not wanting to travel can wait to be contacted by their GP-led vaccination service or hospital. He had his jab locally yesterday.
Whilst it is laudable that the Government is expanding vaccination services, it seems to me that keeping track of who has had which dose of which vaccine at which vaccination centre is going to be a major logistical problem. Obviously, a record of each person's vaccine status will need to be logged on their GP's health care information system, and there is a danger of people having their second dose of a different vaccine if they go to different centre.
It will be interesting to see if my bizarre dream is a portent of future vaccine chaos, and whether or not I get my first vaccine dose in the next month in line with the government's target. Time will tell.