Nearly twenty years ago, I wrote a paper recommending that the large regional hospital where I worked build a "patient hotel" to help alleviate the winter pressures that the hospital experienced each year. Even then, this was not a new idea. Since the late 1980's, hotels—not hospitals—specifically designed for sick people have been popping up throughout Scandinavia. The first patient hotel opened in the Lund University Hospital in Sweden in 1988, as a way to free up hospital beds for incoming patients. Norlandia is the largest patient hotel chain in Scandinavia.
Accommodation at patient hotels resemble most traditional 3-star hotel properties, usually with a on-site restaurant, lounges, parking facilities, free wi-fi. Rooms are uncluttered with simple, modern décor and furnished with a desk, a mini-bar, a flat-screen TV, and in-suite bathroom facilities. But unlike traditional hotels, a patient hotel is still primarily a medical facility. Spaces are designed with patients with limited mobility in mind and wired for easy communication with nurses and medical staff. Walls, flooring and furniture needed to  be easy to clean to prevent the spread of infection. click full article.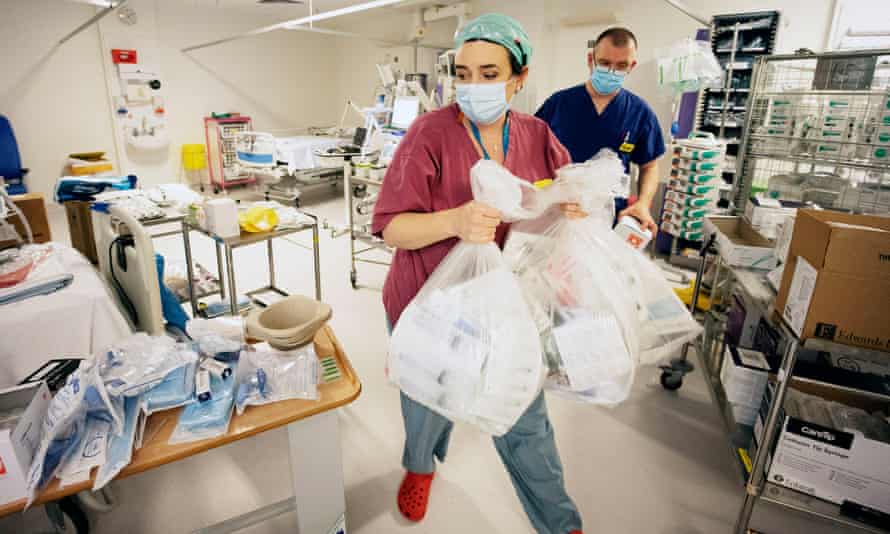 Today, a record 1,564 deaths were announced for the UK, and thousands of hospital patients are to be discharged early to hotels or their own homes to free up beds for Covid-19 patients. Hospitals in England intend to start discharging patients early on a scale never seen before, as an emergency measure to create "extra emergency contingency capacity" and stop parts of the NHS collapsing. Under the "home and hotel" plan, patients discharged early into a hotel will receive help from voluntary organisations such as St John Ambulance and the British Red Cross, armed forces medical personnel and any available NHS staff. Families will be expected to play a key role in monitoring and caring for loved ones who are sent home days or weeks before they would otherwise have left hospital, with support from health professionals where possible.
The London Hotel Group (LHG) has started taking Covid-positive patients who are homeless from King's College hospital in south London and is looking after them in its Best Western-branded hotel in nearby Croydon. It is in talks with 20 other NHS trusts and says it could provide 5,000 beds.
As part of the "home and hotel plan", Hospitals are also asking care homes to start accepting Covid-19 patients without a recent negative test, as long as they have been in isolation for 14 days and have shown no new symptoms. This is worrying as readers will recall that nearly 20,000 of deaths in care homes in Spring 2020 were attributed to covid-19, with thousands of patients discharged from hospitals creating super-spreader events in care homes. click full article
Regarding my idea of patient hotels at the start, the Chief Executive was not keen on the idea, and I guess it has taken 20 years and a pandemic for the idea to become a reality.