Yesterday was another big milestone in the pandemic. At 7.30 am, Brian Pinker, 82, a dialysis patient at the Churchill Hospital in Oxford became the first person to receive the Oxford-AstraZeneca Covid-19 vaccine. More than half a million doses of the vaccine were ready for use on Monday, but the infrastructure for delivering that number was not in place. Health Secretary Matt Hancock said it was a "pivotal moment" in the UK's fight against the virus. However, England's chief medical officer Chris Whitty said the vaccines "give us a route out in the medium term" but warned the NHS was "under considerable and rising pressure in the short term".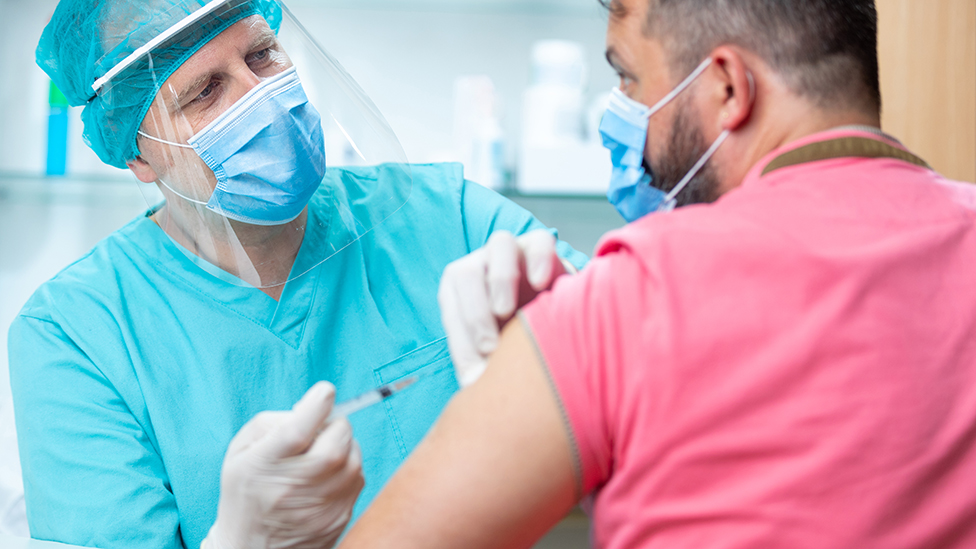 In the meantime, Piers Morgan and many commentators on ITV's Good Morning Britain were calling for a national lockdown, although Matt Hancock maintained the party line of keeping primary schools open and just toughening some regional tier restrictions. Also, former health secretary Jeremy Hunt tweeted that it was "time to act" and the government needed to close schools and borders, ban all household mixing and impose a 12-week national lockdown in England. click full source.
In another development, an academic has said there is a "big question mark" over whether a vaccine developed at Oxford University will be as effective against a new variant of the virus that has emerged in South Africa. Prof Sir John Bell, Regius professor of medicine at the university, said the team there were currently investigating this question "right now".
After being trailed all day, Boris Johnson announced a new national lockdown for England in a televised address, calling the "spread of new variant is both frustrating and alarming". Everyone must stay at home except for permitted reasons, with restrictions . expected to last until mid-February. All schools and colleges will close to most pupils and switch to remote learning from today. He warned the coming weeks would be the "hardest yet" amid surging cases and patient numbers.
Those in the top four priority groups would be offered a first vaccine dose by the middle of next month. All care home residents and their carers, everyone aged 70 and over, all frontline health and social care workers, and the clinically extremely vulnerable will be offered one dose of a vaccine by mid-February. These groups account for 13.9 million people requiring a vaccination rate of 2 million per week from day 1, so this target is unlikely to be achieved.