Yesterday was a big news day, with the announcement of the Oxford AstraZenica vaccine, the voting and signing into law of the Brexit legislation, and a further 20 million people in England being told to "stay at home", after tier four restrictions came into force today, new years eve.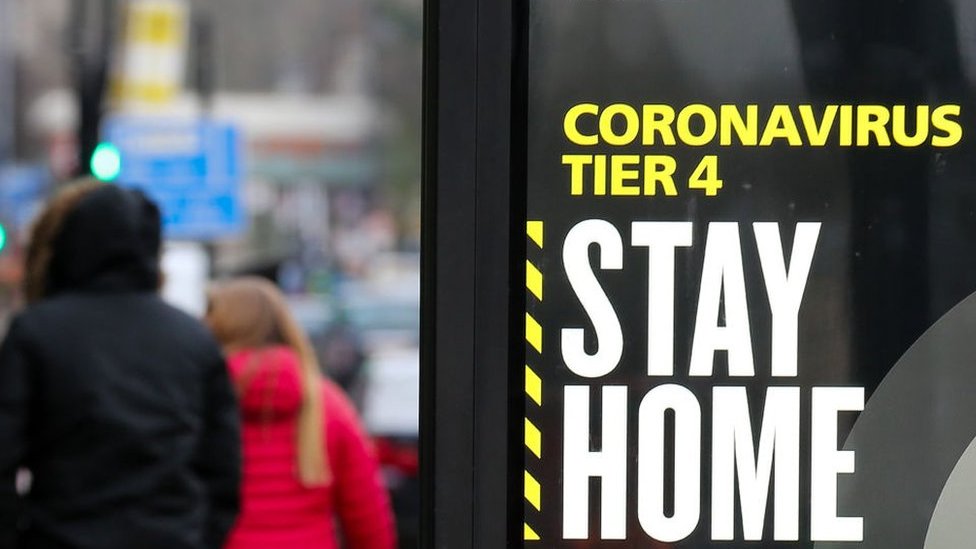 They join 24 million people in England and 3 million people in Wales already living in top tier 4 restrictions, which prohibits indoor household mixing, effectively cancelling New Year's Eve celebrations this year.
Professor Powis, NHS England medical director in England, called on people to show restraint when seeing in the new year. "We know it's the end of the year, it's a time where people traditionally want to celebrate," "But it's absolutely vital that this year, everybody continues to follow the guidance by staying at home and not mixing."
"We can all play a part in fighting this terrible virus: stay at home, mark the new year with just nearest and dearest within the rules. "This action will reduce infections, relieve pressures on hospitals, and that's how everybody can help to save a life. "Covid loves a crowd, so please leave the parties for later in the year." click full source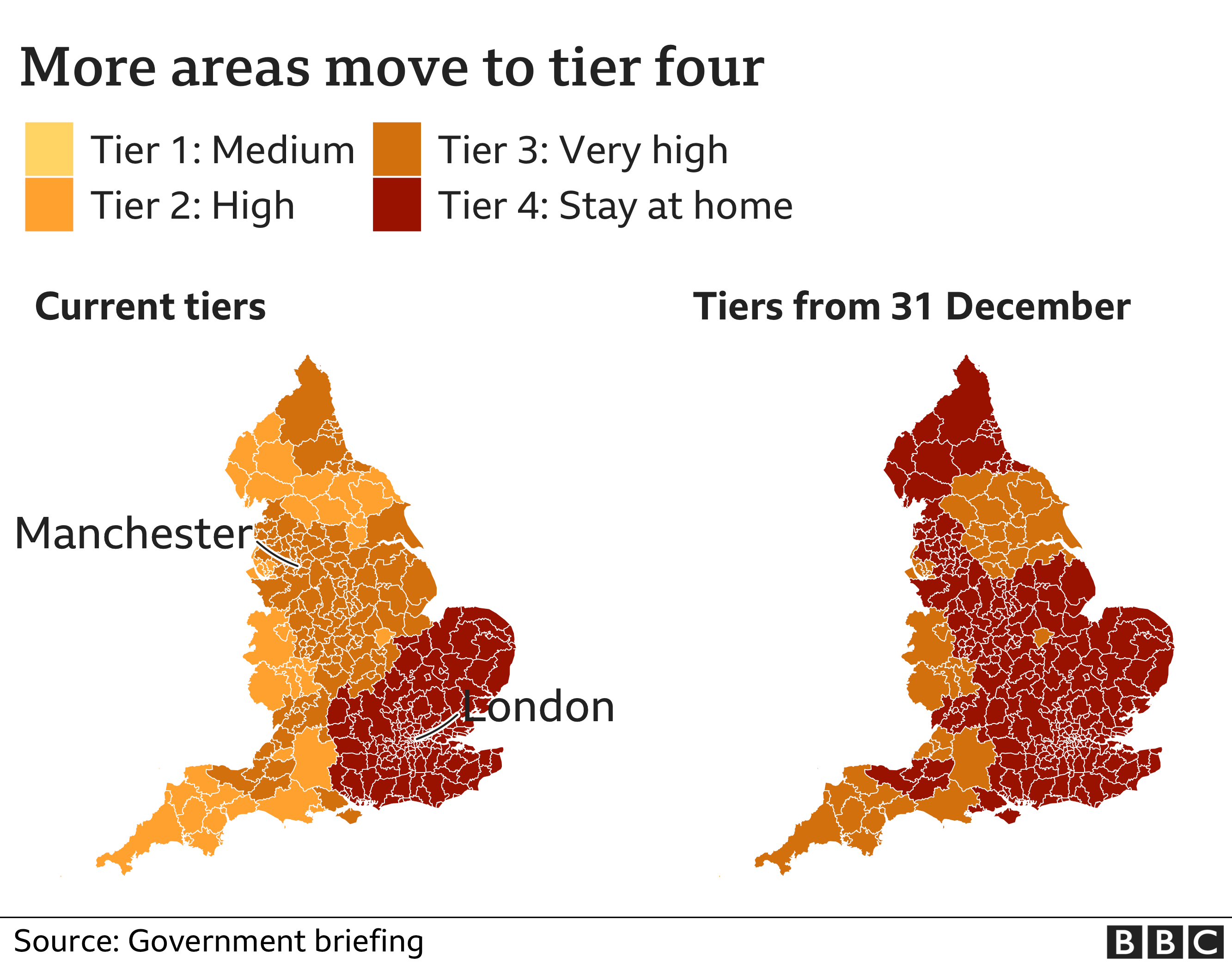 Wales will get 40,000 doses of the new coronavirus vaccine next week, the doctor leading the rollout has said. Dr Gillian Richardson described getting the Oxford-AstraZeneca vaccine to people across Wales as a "huge task". She said it was "excellent news" the two doses could be administered up to 12 weeks apart, meaning more people could get their first jab sooner. But it will be a while before the vaccine "turns the corner on hospitalisations", she warned.
To me, the response to the Oxford AstraZenica vaccine rollout has been very low key for some reason, as if there is a problem in manufacturing or the vaccine programme itself? Public expectations appear to have been dampened down by both the Prime Minister and the Welsh Health Minister. There has been no fanfare in starting the programme – next Monday 4th January rather than say today, New Years Eve. Some journalists have suggested that there should be a 24 hour round the clock roll-out of the vaccine, given the high rate of hospitalisations and deaths.
When asked how long the rollout would take, Dr Richardson told BBC Radio Wales Breakfast: "We can only give it at the rate at which it arrives, so some of that is not predictable with some of the international players in the vaccine manufacturing world but of course with Oxford we have a lot more control. "So, by the time the Oxford-AstraZeneca is manufactured using a good steady flow, we'll be able to give you some of those predictions – please bear with us." click full source.