In late March, Professor Stephen Powis, Medical Director of the NHS distanced the service from a new study predicting the UK is on course for 5,700 deaths fatalities, a projection made by both Sir Patrick Vallance, Chief Scientific Advisor and statisticians at Imperial College London – far lower than originally predicted – and suggesting it was far too low. He said keeping the number of coronavirus deaths below 20,000 will still be "a good result" for the UK, as he urged the public not to become "complacent". click full source
Today, more than 70,000 people in the UK have now died within 28 days of a positive Covid-19 test. A further 570 deaths in England were reported on Christmas Day, taking the total by that measure to 70,195. The latest data on deaths does not include updates from Northern Ireland, Scotland or Wales. Reporting data will continue to be unreliable over the Christmas period. click full source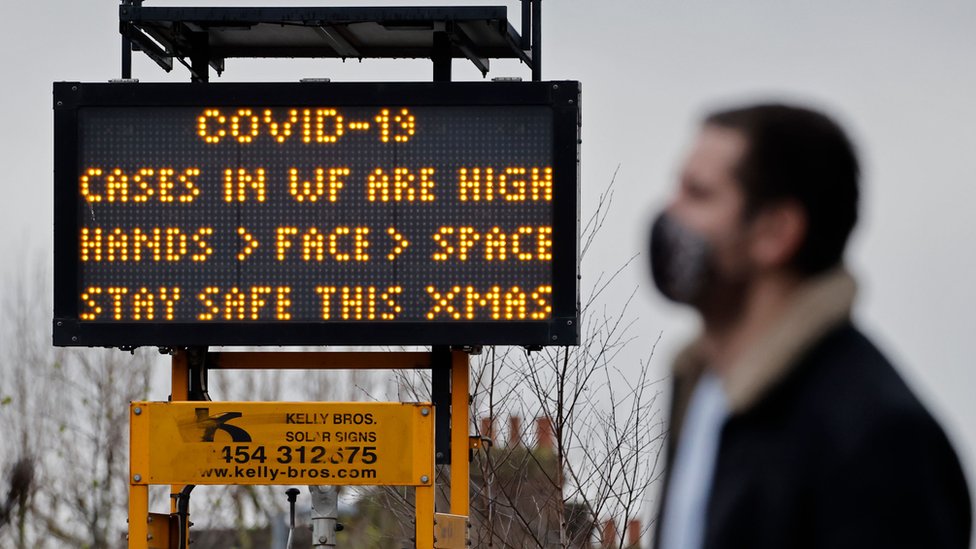 According to Office for National Statistics data there have been than 81,361 excess deaths, those over and above what would usually be expected for the time of year, up to 11 December. Levels of infection are continuing to rise in England, the ONS has said, with figures for the week to 18 December estimating nearly 650,000 people have the virus, up from 570,000 the week before.
At midnight tonight in England, six million more people will enter Tier 4 stay at home restrictions on Boxing day while other areas will move up into higher tiers after the government warned the old system was not enough to control the new variant of the virus. The ONS think that over 60% of new infections in London and the South East are caused by the new variant compared with only 10% in Wales, which is worrying, as Wales has the highest infection rates in the UK before the new variant has arrived.
So there we have it. Epidemiologists and medical/ scientific statisticians have consistently got their coronavirus predictions wildly wrong. It started with Professor Neal Ferguson's apocalyptic prediction that coronavirus could kill 500,000 Britons led Boris Johnson to decide he had to lock down the country. Even plans to slow the virus – letting around two-thirds of the population catch coronavirus to build up 'herd immunity' – would result in 250,000 deaths, according to Imperial's mathematical model. click full source.
Then we had the 5,700 figure at the end of March at the start of this post. Now we are 70-80,000 deaths with no end in sight, so predictions are a fools game, and with new variants of the virus developing and a haphazard vaccine programme, no-one knows how this pandemic will end and how many deaths there will be. Happy Christmas to all readers.