Six million more people in the east and south east of England are to enter tier four on Boxing Day, Health Secretary Matt Hancock announced yesterday. The places moving into the highest level of restrictions – which include a "stay at home" order – border the areas already in tier four. A number of areas will also move up into tiers three and two.
Areas moving to tier four are: Sussex, Oxfordshire, Suffolk, Norfolk, Cambridgeshire, Hampshire, with the exception of the New Forest, and the parts of Essex and Surrey not already in the toughest restrictions. The additional six million going into tier four takes the total number of people under the toughest restrictions to 24 million, or 43% of England's population. A further 24.8 million will be in tier three. Mr Hancock said: "This Christmas and the start of 2021 is going to be tough.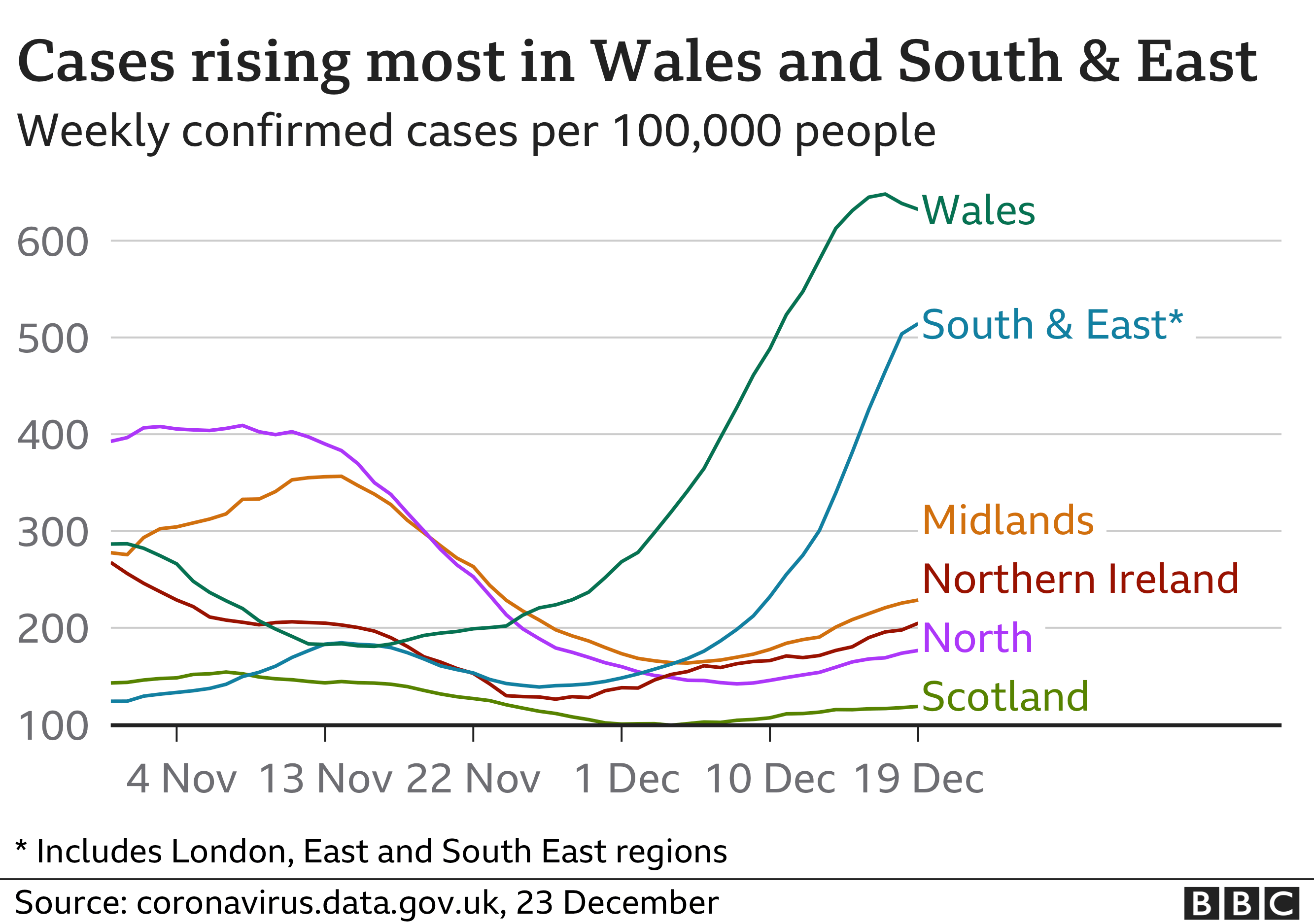 The new variant makes everything much harder because it spreads so much faster. Across the country, cases have risen 57% in the last week, and hospital admissions are at their highest level since mid-April. click full source.
The introduction of new measures on Boxing Day will leave millions of people in the worst-affected areas free to mix indoors with up to three households on Christmas Day when restrictions are eased for 24 hours. This has led to stark warnings from scientists that ministers are acting too slowly by waiting until Boxing Day. One expert warned the delay of "critical days" will mean "case numbers are going to be much, much higher" and "much more difficult to bring down". click full source.