The nation's Christmas plans were plunged into chaos last night after Boris Johnson dramatically abandoned his attempts to avoid tighter Covid restrictions, and instead placed millions of people under new lockdown measures to try to curb a highly infectious new strain of the virus. In a major U-turn that prompted an immediate backlash from his party, the prime minister placed a third of England's population under new tier 4 restrictions to counter a Covid strain believed to be up to 70% more transmissible than previous variants.
It means people in a swathe of the south-east and east England and London will not be able to mix with other households at all over Christmas. A stay-at-home message will be enshrined in law, and non-essential shops, as well as indoor leisure and entertainment venues, will close. The measures will be reviewed in two weeks, and significant policing is being planned for New Year's Eve. click full article
Stringent new Covid lockdown would come into force in London, and parts of east and south-east England. Similar announcements were made by the First Ministers of the devolved Nations at the same time. Some 21 million people who entered new restrictions at midnight have been told to stay at home, while non-essential shops and businesses will close.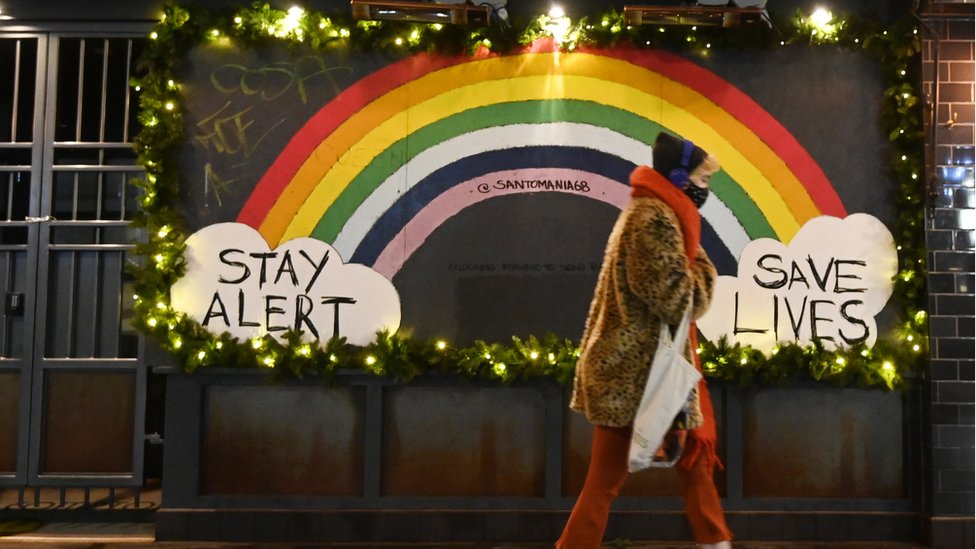 The new Tier four has been introduced in south-east England, after a new variant of coronavirus caused cases to soar. Ministers acted after it emerged 60% of infections in London resulted from the new variant of the virus. There were also concerns that cases in Kent did not fall under the tier 3 measures.
While the variant is thought to be more infectious, there is no evidence it has a higher mortality rate, or causes more severe illness or is resistant to vaccines. The decision to rethink Christmas plans comes days after Johnson accused the Labour leader, Keir Starmer, of wanting to "cancel Christmas" after he demanded tighter restrictions. Only a few days earlier on Thursday, he had said it would be "inhuman to cancel Christmas". click full article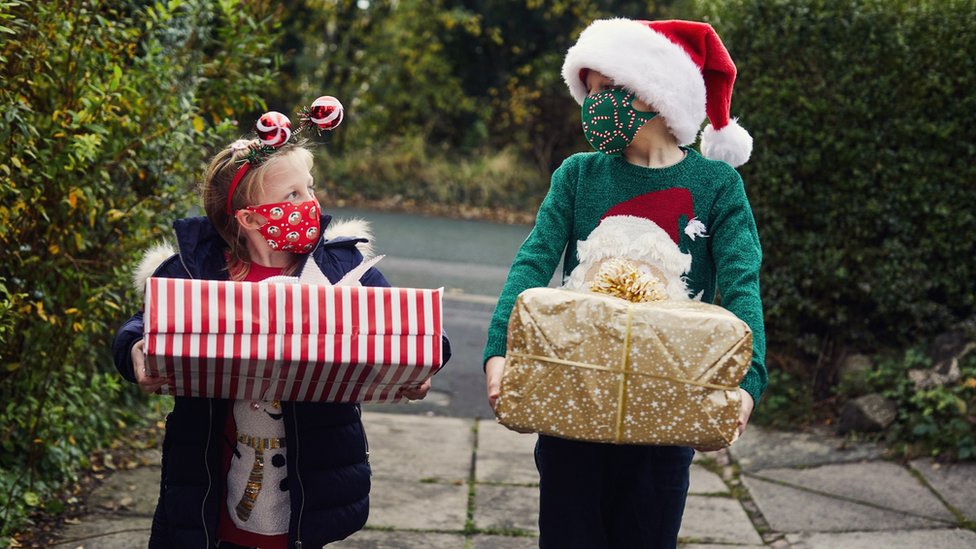 In Wales, the Tier 4 lockdown restrictions previously announced to come into effect on 28th December, were brought forward to Sunday, with festive plans cancelled except for Christmas Day. First Minister Mark Drakeford told people to "stay at home" after urgent talks with ministers over a new strain of coronavirus. Plans to relax rules from 23 to 27 December have been scrapped. Announcing the new measures, meaning people have to stay at home and only go out for essential reasons, as hundreds of people had already contracted the new, "more aggressive" strain of the virus in Wales.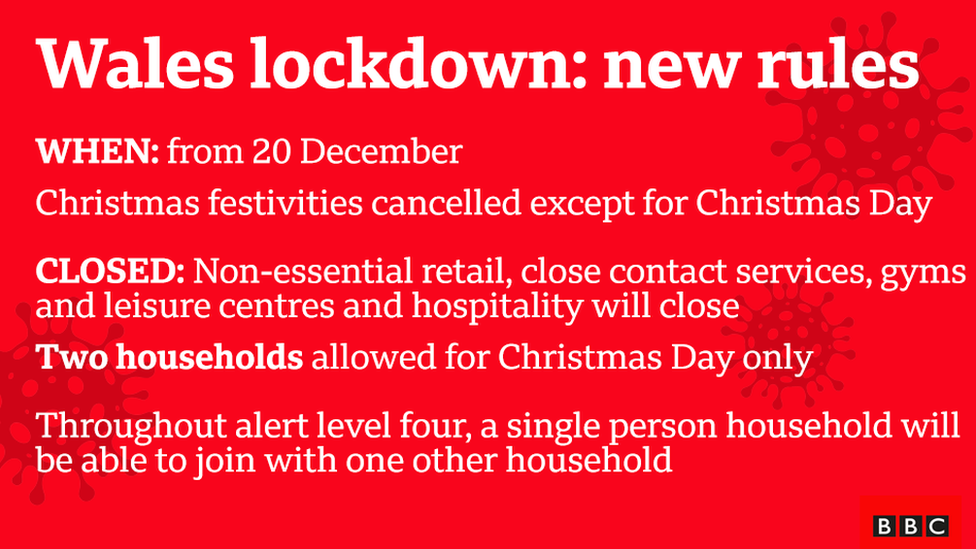 The graph below shows the exponential growth of coronavirus driven by the new mutant strain, particularly in Wales. Public Health Wales is working with other UK organisations to respond to the new variant. "It is normal for viruses to undergo mutations, and we expect this to happen. Although the variant is easier to transmit, there is currently no evidence that it is more severe," he said. click full source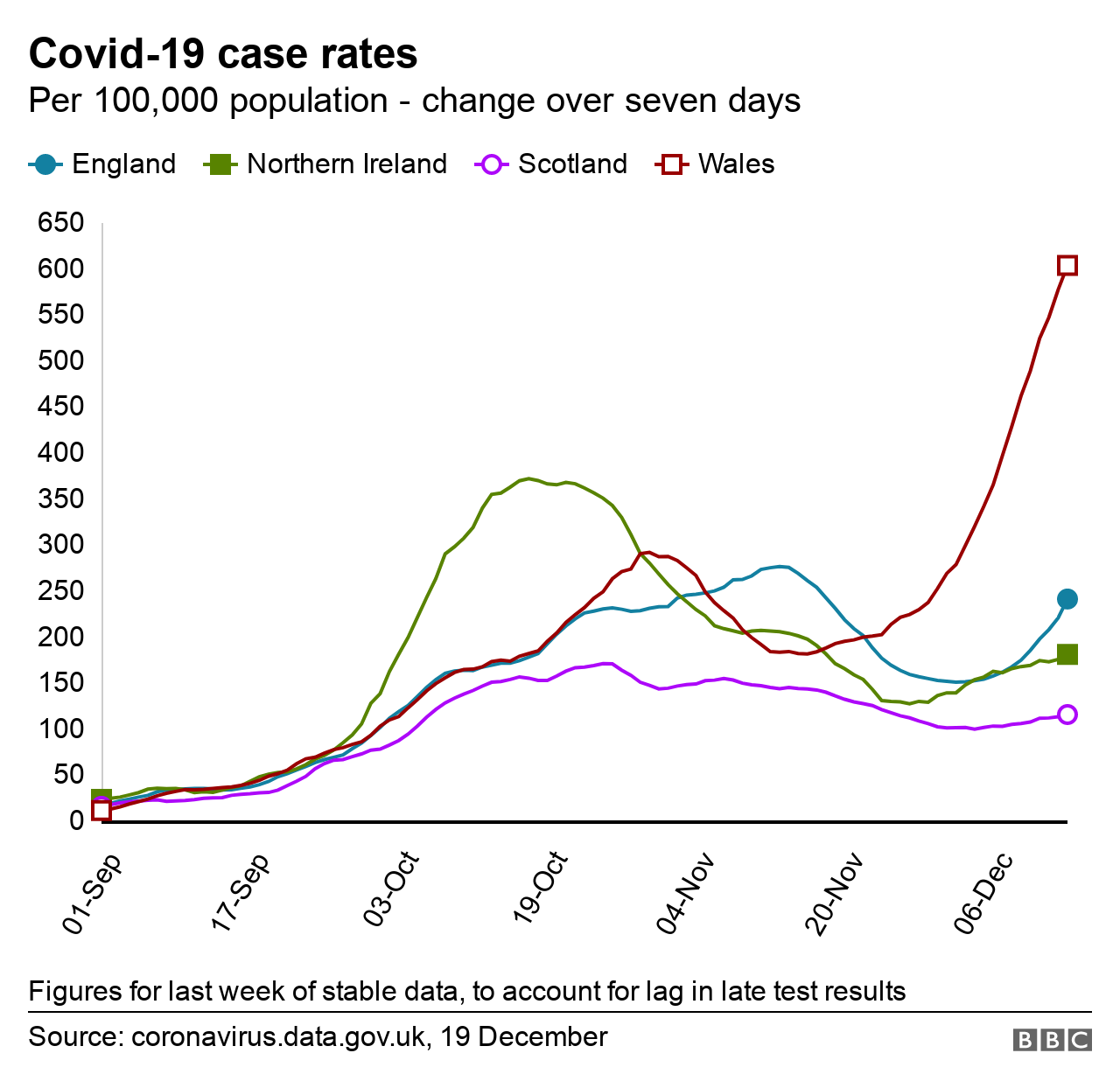 Police will be asked to block families from driving out of tier 4 areas and extra officers will be deployed at railway stations to clampdown on non-essential journeys, following crowded scenes at transport hubs. The new tier 4 measures imposed from Sunday indefinitely prohibit non-essential travel out of the area as well as household mixing, including throughout the festive period. click full source.
Since reading this, I have been trying to find the legal rules in and out of Wales, as we plan to visit family in England on Christmas day. There is mixed advice depending on where you look : Travel is not permitted in, out or around Wales unless it is essential, so for things like education, childcare, providing care or work – when you cannot work from home.
However, the Welsh Government said: "If you live in Wales, you will be able to travel to meet one other household on Christmas Day anywhere in Wales. "You can also leave Wales on Christmas day, subject to the local restrictions in the area you would be travelling to, and the need to be back at home by the end of the day." click full source
So thats ok ……for now !!