Yesterday, First Minister Mark Drakeford announced that only two households will be able to meet in Wales over Christmas under new laws. The Welsh Government had previously joined with the three other UK nations in agreeing that three households could meet between 23 and 27 December. England, Scotland and Northern Ireland are sticking to the three household rule.
Mr Drakeford said he was giving "just a single message in Wales" that over that "five day period, only two households, together with a single person household, should be meeting together". "We'll bring the regulations and the guidance into alignment with one another because it is only a single message," he told BBC Wales. Earlier, Prime Minister Boris Johnson had told the Commons "there had been unanimous agreement" with the devolved administrations over the three household rule.
Despite the variation to the rules, the UK, Welsh and Scottish governments issued a joint statement saying "a smaller Christmas is a safer Christmas". It urged people to "think carefully" about the risks of forming a bubble, take precautions to minimise risk by stopping unnecessary social contact and to not stay overnight "unless absolutely unavoidable". click full article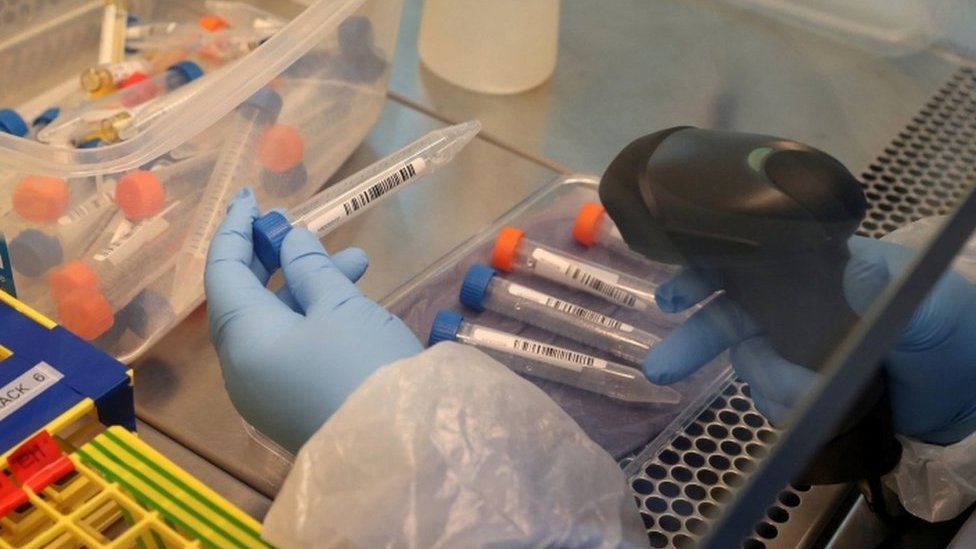 The reason why Wales has decided to have tougher restrictions over Christmas is clear from the map below, showing the very high rates in the south of the country. In addition, an extra 11,000 positive Covid tests are missing from official figures in Wales, meaning cases in the last week could be twice as high as thought. Public Health Wales (PHW) said planned IT maintenance meant there was a "significant under-reporting" but anyone who tested positive had been contacted in the usual way.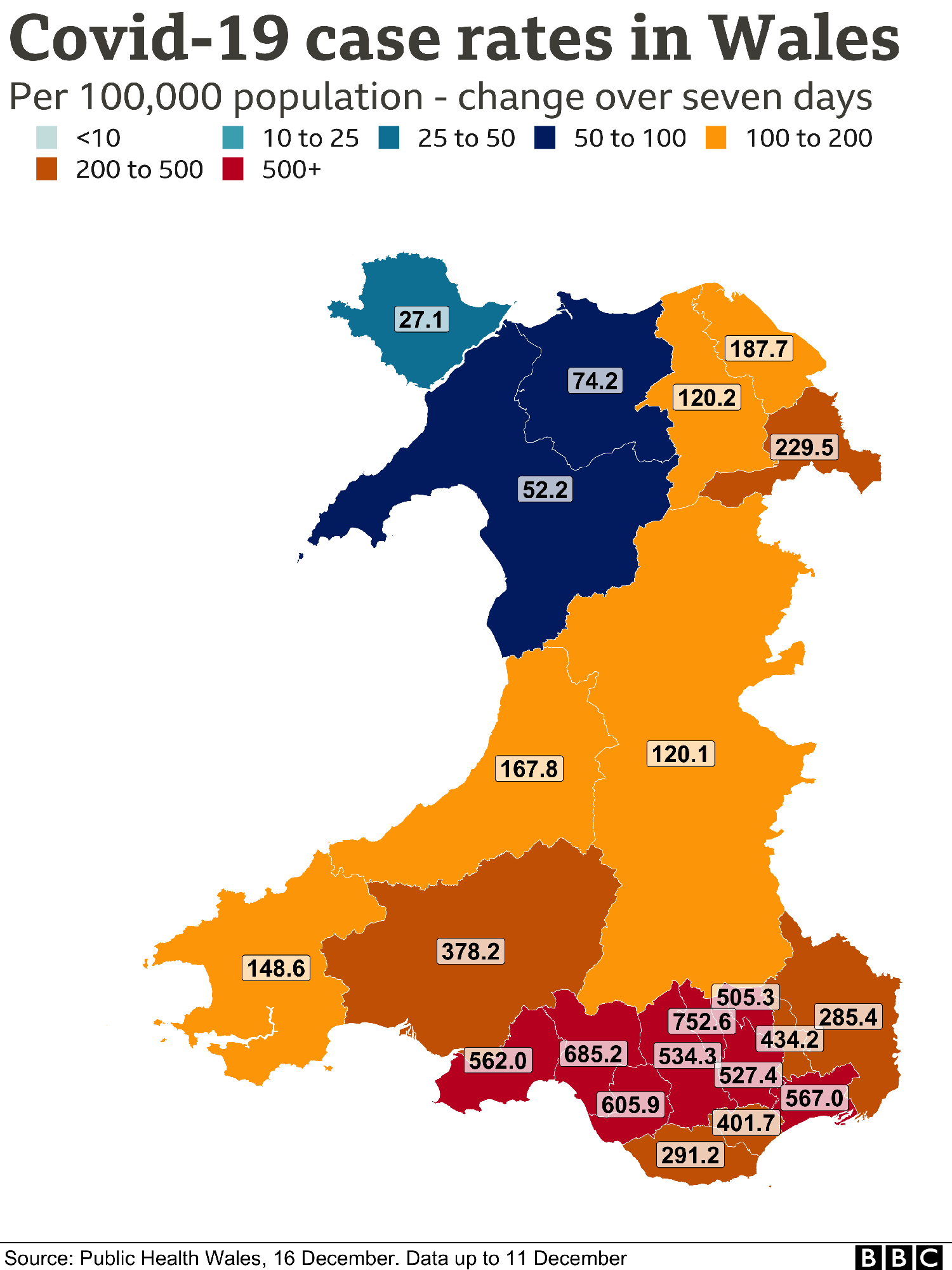 In addition, Wales will go into a phased Level 4 lockdown from 18.00 hours on Christmas eve. The new rules will include:
All non-essential shops will close from the end of trading on Christmas Eve
Close-contact services, like hair salons and nail bars, as well as leisure and fitness centres, will also have to shut before Christmas
All pubs, restaurants and cafes will close from 18:00 hours Christmas Day onwards
The full lockdown measures will come into effect on 28th December initially for three weeks. click full article