Back in late November, agreement was reached between the four nations of the UK to relax restrictions at Christmas. Between 23 and 27 December, the three households will be allowed to form a temporary "Christmas bubble". They can mix indoors and stay overnight. There will be no limit to the number of people in a household joining a bubble. Travel restrictions will be lifted to allow people to visit their families anywhere in the UK. The government has warned that there will not be extra public transport laid on. Click for full Christmas bubble details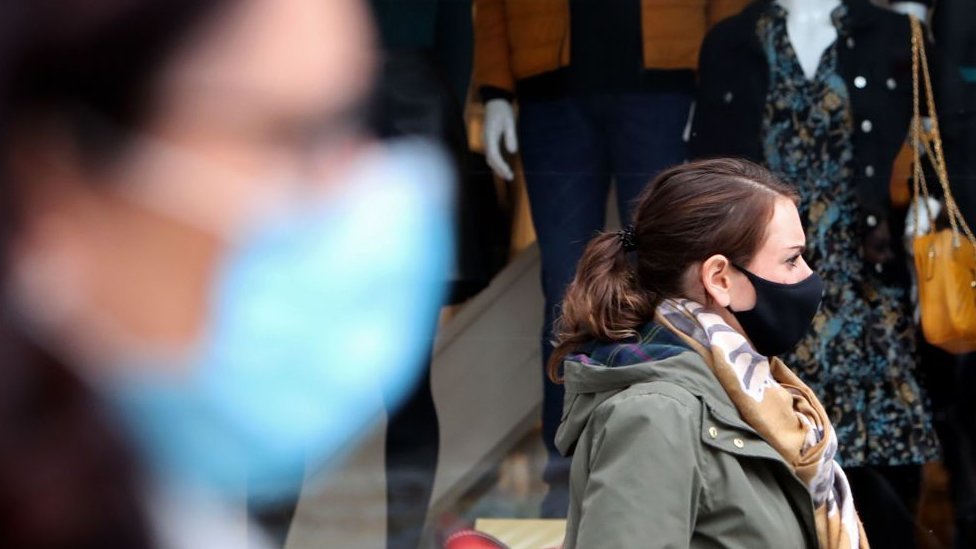 However, Wales is the only part of the UK rates of covid-19 are not falling, despite new restrictions. According to UK government statistics Wales' coronavirus case rate overtook that in England on 23 November, and on 1 December had a seven-day case rate of 267.8 per 100,000 people. That is compared to 149.5 in England, 143.6 in Northern Ireland, and 100.3 in Scotland. The number of deaths per 100,000 people in the seven days to 1 December was 5.07, compared to 4.3 in England, 3.5 in Scotland and 3.3 in Northern Ireland.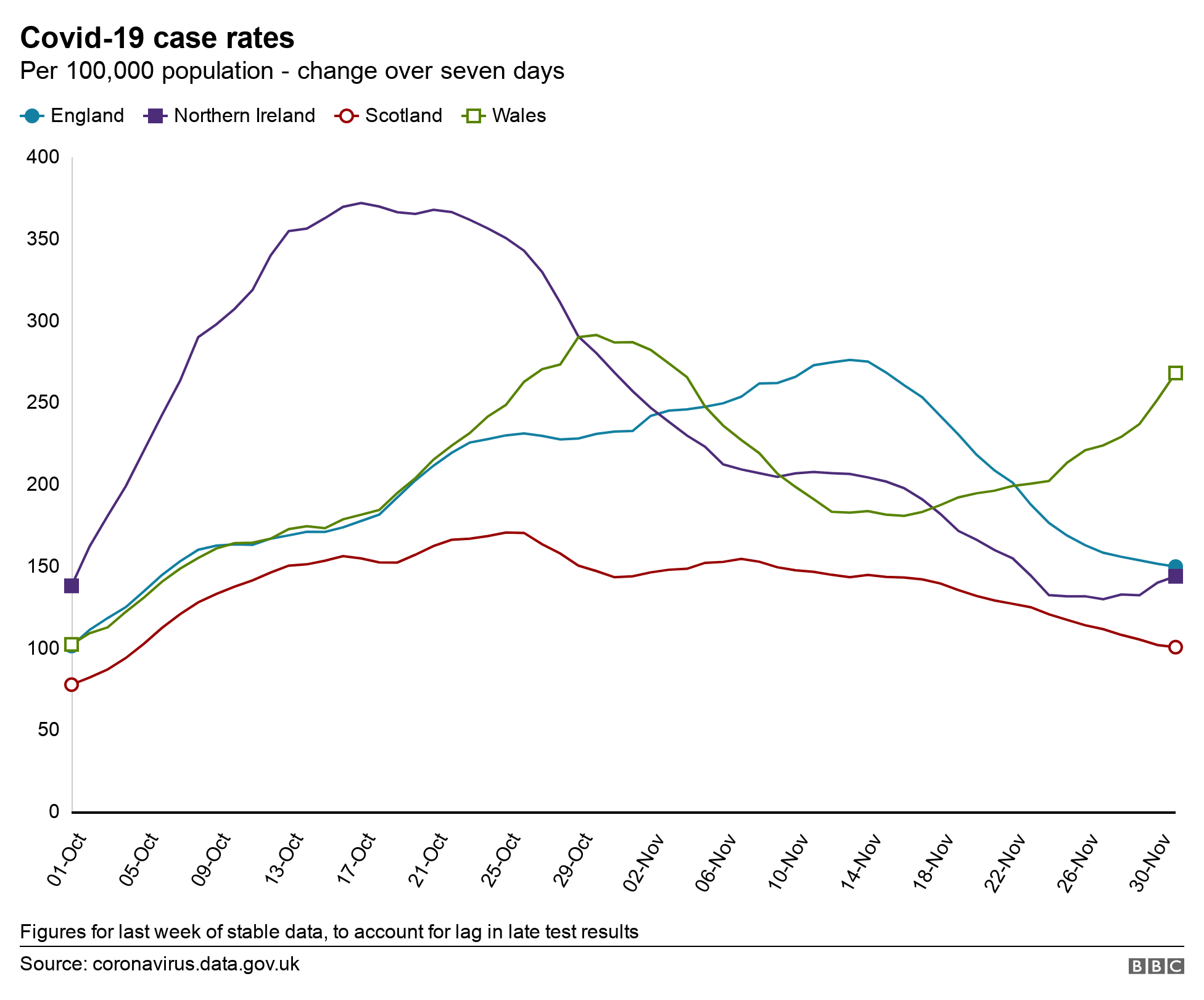 Today's latest data shows that the all-Wales case rate is almost 70 points higher than it was on Friday. There were eight local authorities with rates higher than 400 cases per 100,000 people – four times as many areas as on Friday. Neath Port Talbot has the highest weekly Covid-19 case rate in Wales at 622 per 100,000 population, and Swansea has 446 cases per week per 100,000.. click full source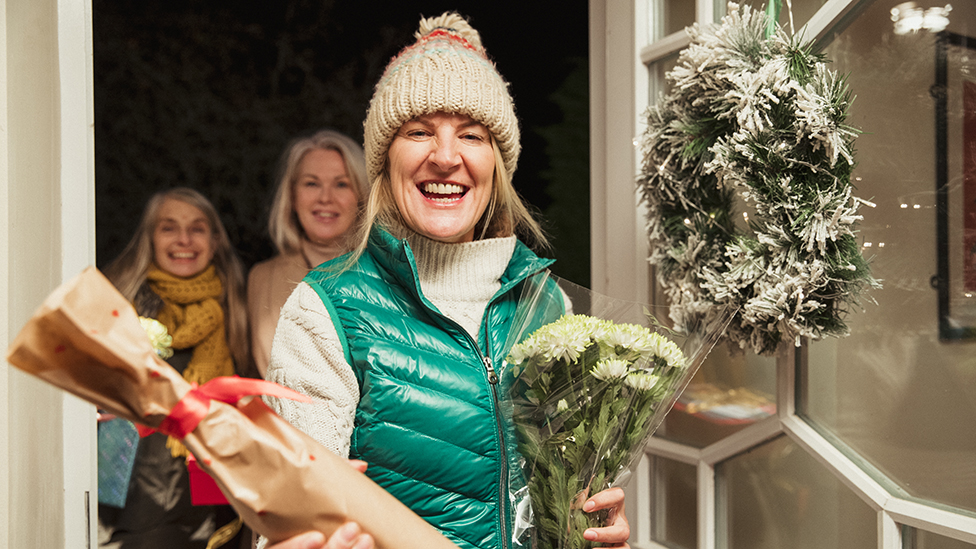 So, the question has to be asked – how much is a nice Christmas lunch with your family worth? Can the moments that make life memorable be measured ? One way to think about how much value you see in that plate of turkey, and how many deaths are we collectively happy to accept in exchange for it? As a result of the more relaxed Covid-19 restrictions, some people will die who would not otherwise have died.
This is not a criticism — either of the policy itself, the UK governments who agreed the policy decision, or the people who will make use of it. Because there's actually nothing unusual about a policy choice to accept some deaths in exchange for something else. Policy decisions that kill people are made all the time. Which is why we need to get better, and more honest, about the process of deciding when to let people die.
So, how much is a human life worth ? In this article, the current Value of a Prevented Fatality is £1.6 million, according to Her Majesty's Treasury. This is not, technically, the value of a single life. It's just the maximum sum that HMT says is worth spending to avert a death that would otherwise take place. The figure exists to help officials and politicians decide whether any given policy is justified by the lives it would save — and, by implication, to decide when deaths are acceptable because it would cost too much to prevent them.
Another methodology used in Health Economics is the concept of the Quality Adjusted Life Year (QALY) in cost-benefit decisions on the affordability of drugs made by the National Institute for Health and Care Excellence (NICE). This also involves the grim question: how much is a year of life worth? How much should you, the taxpayer, be willing to pay to keep someone alive? The QALY price is not all that high. For example, there is a discrepancy between the £20,000 to £30,000 limit used ordinarily by NICE and the £80,000 per QALY that the Home Office is willing to pay. So we have very different approaches by different Government departments on how to value a year of life, let alone a lifetime. click source
What value has been assigned to the lives that might be lost from that festive relaxation? How does it compare with the benefits for the vast majority who don't die? If the ministers who advanced the policy — or the opposition parties who accepted it — have answers to those questions, they aren't sharing them. No doubt in due course a SAGE estimate for the number of additional deaths expected from those five festive days will come to light. But only after the fact, rather than as part of the Government announcement, the scandalously limited political debate about it, or any individual's decision-making about whether to get together with others for Christmas.
The pandemic has been a test of our thinking about the value of life. Yet we have largely taken decisions that can have life-or-death consequences without a proper conception of how much we are prepared to give up to prevent deaths. And despite the evidence that it will kill, and polls showing the electorate is split on the case for it, the five-day Christmas Covid amnesty is effectively going through on the nod. It's a stunningly casual way to enact a policy with potentially fatal consequences. click full article
The choices the public make will influence how many people die of Covid over the Christmas period. If large numbers of Welsh visit relatives in England and Scotland, rates of transmission and subsequent deaths are sure to rise. Governments appear to be allowing this to happen, so it is up to people's personal responsibility to make decisions this year, as Christmas really isn't worth dying for.