Today, the Government announced which level of new, tougher three-tiered system each local authority will be placed in when the National lockdown ends on 2 December in England. Large parts of the Midlands, North East and North West, including Manchester, as well as Kent, will be in tier three and remain banned from mixing with other households indoors.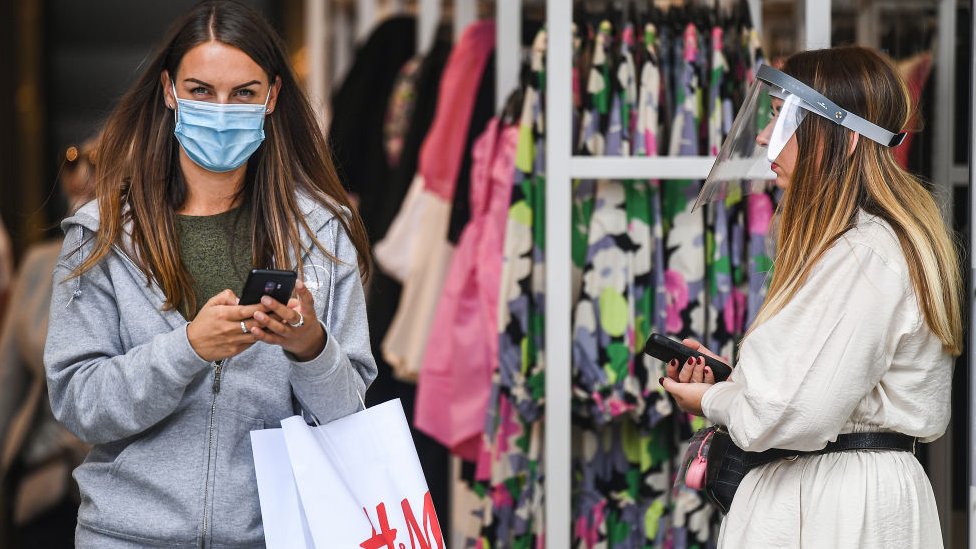 The latest plan will see over 57% of England's population – more than 32 million people – living under tier two restrictions from Wednesday. A further 41% – more than 23 million people – will be placed in tier three, while just over 1% will enter tier one.
Before the national lockdown, 23.5 million people lived under tier one, but this time it will be just 700,000, and while 8.5 million lived under tier three restrictions in its previous classification, under the new system it will be 23 million. Tory MP Harriet Baldwin, said there was "is no logic whatsoever in having a month of lockdown, only for people to have to live under an even more severe set of restrictions afterwards".
Boris Johnson faces a potentially perilous battle to get England's new coronavirus tiers plan through parliament after dozens of Conservative MPs protested at the curbs for their areas and demanded to see the evidence behind them.
Some MPs predicted that, without significant change between now and Tuesday, when the vote on the system to replace the current England-wide lockdown takes place, as many as 70 Conservatives could vote against the plan or abstain. This could mean relying on Labour for the vote – which takes place on the day the lockdown lapses under law – to pass. Click full article.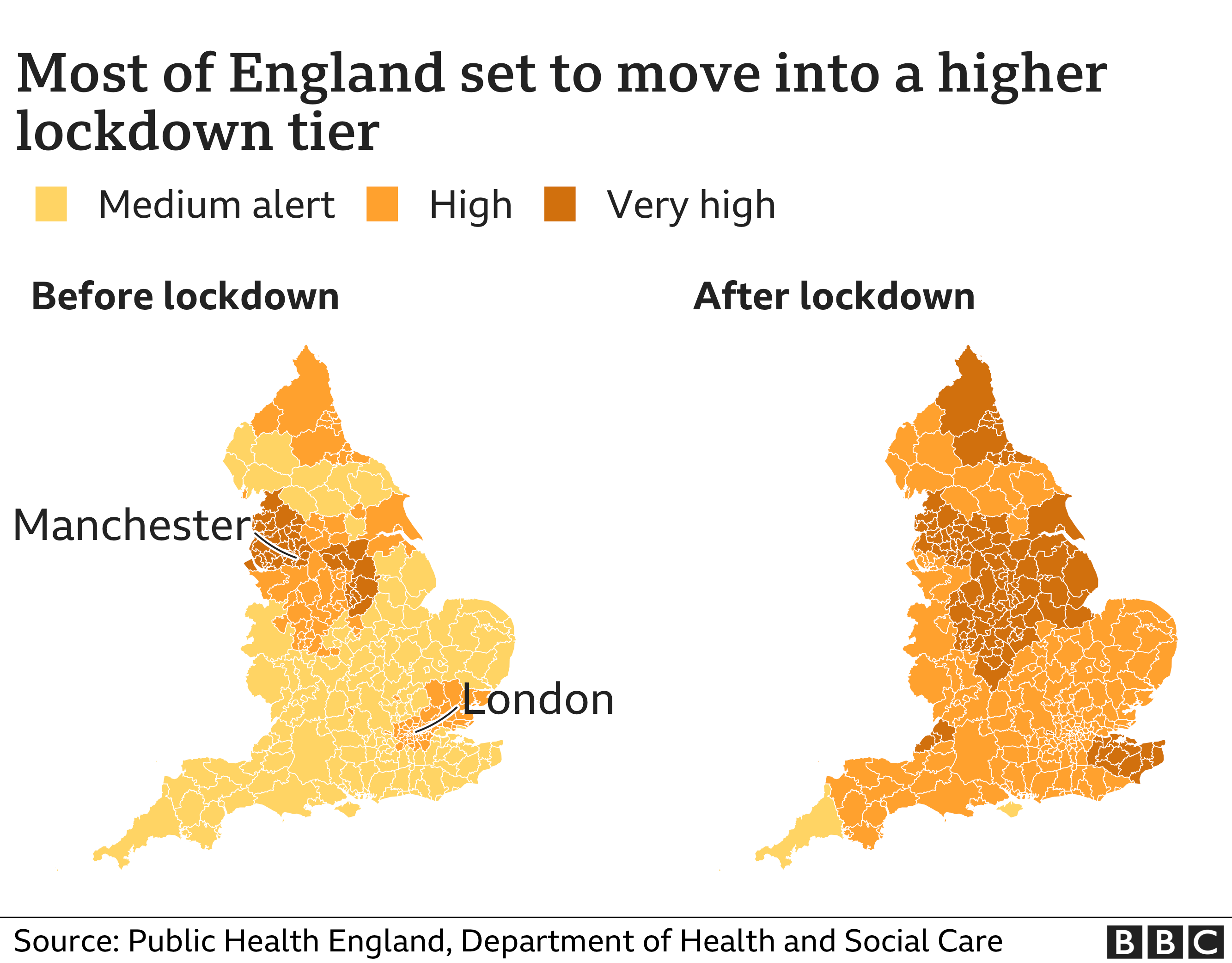 Areas in the lowest tier will have some restrictions relaxed:
The rule of six will apply indoors and outdoors
Spectator sports can resume with a crowd of 50% of capacity, or 4,000 spectators, whichever is smaller.

In tier two you can't socialise indoors with anyone you do not live with, or who is not in your support bubble
You can meet in a group of up to six outside – including in a garden, or a public place
Shops, gyms and personal care services (such as hairdressing) can reopen (if Covid-secure)
Pubs and bars can only open if they serve substantial meals. Alcohol can be served with that meal
Pubs and restaurants can shut at 23:00 GMT, with last orders at 22:00 GMT
Sports can resume with up to 2,000 spectators, or 50% capacity (whichever is smaller)
Collective worship, weddings and outdoor sports can resume (with restrictions)
Non-essential foreign travel allowed, subject to quarantine rules
People are advised not to travel to and from tier three areas

Additional restrictions apply:
You can't mix with anybody you do not live with, or who is not in your support bubble, indoors, or in private gardens and pub gardens
You can meet in a group of up to six in other outdoor spaces, such as parks, beaches or countryside
Hospitality venues – such as bars, pubs, cafes and restaurants must close, except for delivery and takeaway services
Spectator sports cannot resume
Indoor entertainment venues – such as bowling alleys and cinemas – must close
People are advised not to travel to and from tier three areas