Following the mass testing programme pilot in Liverpool, the programme was rolled out yesterday to the Welsh valleys town of Merthyr Tydfil. Mass testing means asking everyone to be tested, whether or not they have symptoms. The idea is to find healthy people who may be infected, but not yet displaying symptoms. They and their contacts are then told to self isolate to suppress the spread of the virus.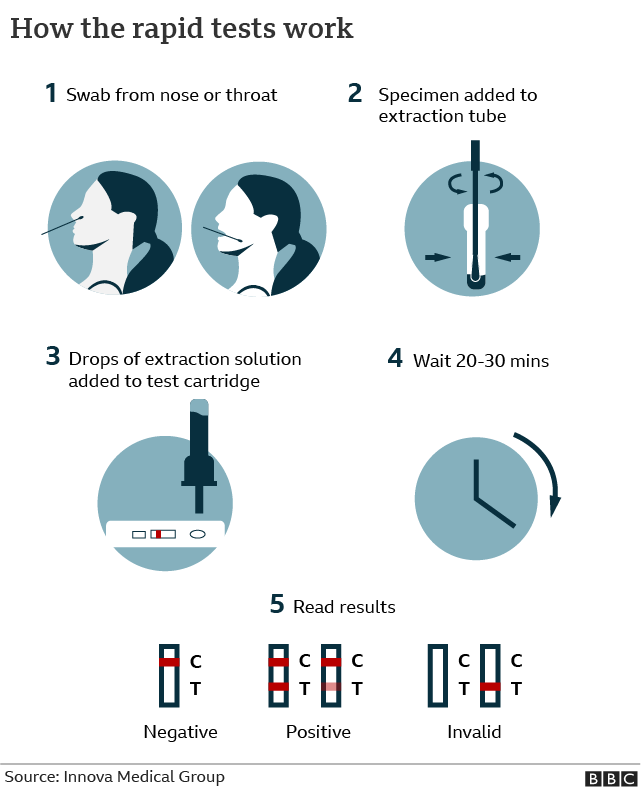 Currently, across most of England, people can only have a test if they already have symptoms. But during the Liverpool pilot, everyone living or working in the city is being offered a voluntary test. Mass testing can be used in more targeted ways, including:
Regular testing in a hospital or care home to prevent outbreaks
To keep open places like schools and universities where the virus can spread
Helping people safely attend a cinema, theatre or football match with a one-off test before entry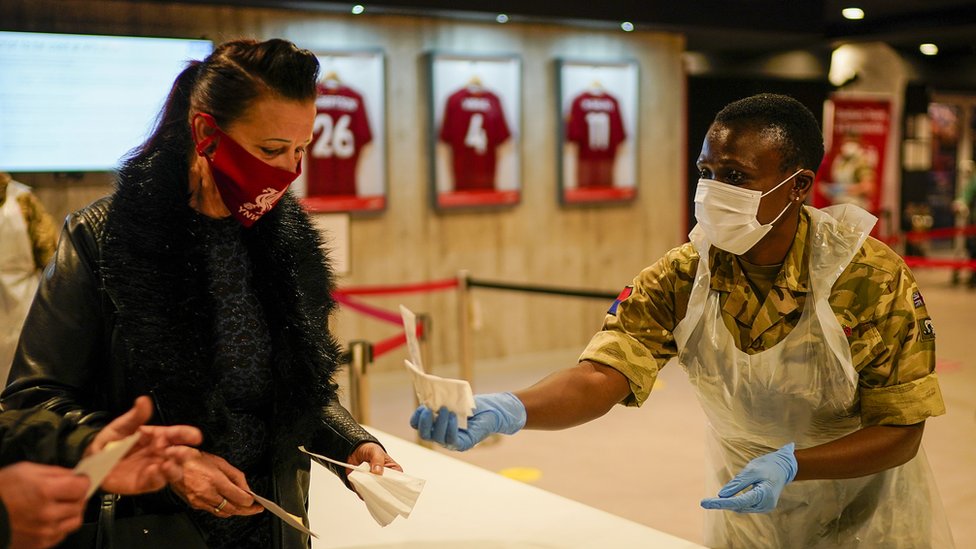 More than 23,000 people have been tested in Liverpool since the pilot began, with 154 people receiving positive results, equating to a a rate of 0.7%. Liverpool has a population of about half a million. The scheme is now going to be rolled out to 67 more areas in England, including Nottinghamshire, Yorkshire, the North East and parts of the West Midlands, North West and London.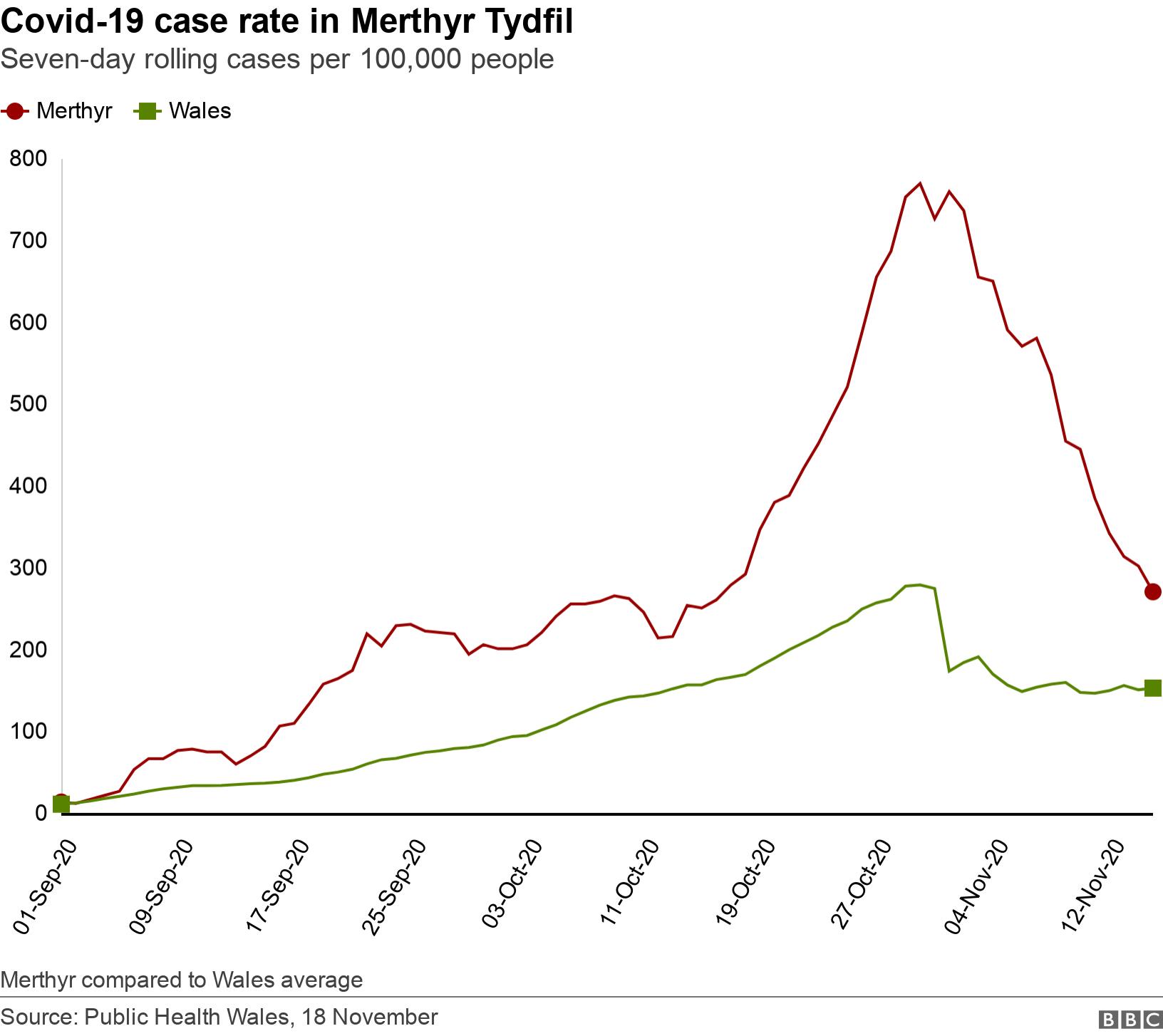 Merthyr Tydfil is the first area in Wales to take part in the UK's mass testing scheme, with the help of 165 military personnel. There had been 458 cases in Merthyr Tydfil in the week up to 1 November and the case rate rose as high as 759 cases per 100,000, the worst in Wales. Anyone who tests positive during the pilot must immediately self-isolate for at least 10 days. Their contacts will be traced by NHS Test and Trace. All other people in their household must also self-isolate for 14 days from the day the person first became ill, or from the day of the test, if they have no symptoms.
Self-isolating means staying at home and not leaving it even to buy food, medicines or other essentials, or for exercise. People should order online groceries, or ask friends or family to help out by getting what is needed and leaving items outside the front door. Devi Sridhar, who is professor and chairman of global public health at the University of Edinburgh, said self-isolation was "vital" but it could also put some people off taking part. "Isolation is just as vital, there is no point testing if you don't actually isolate people who are positive. Otherwise it is a waste of time to test," she said.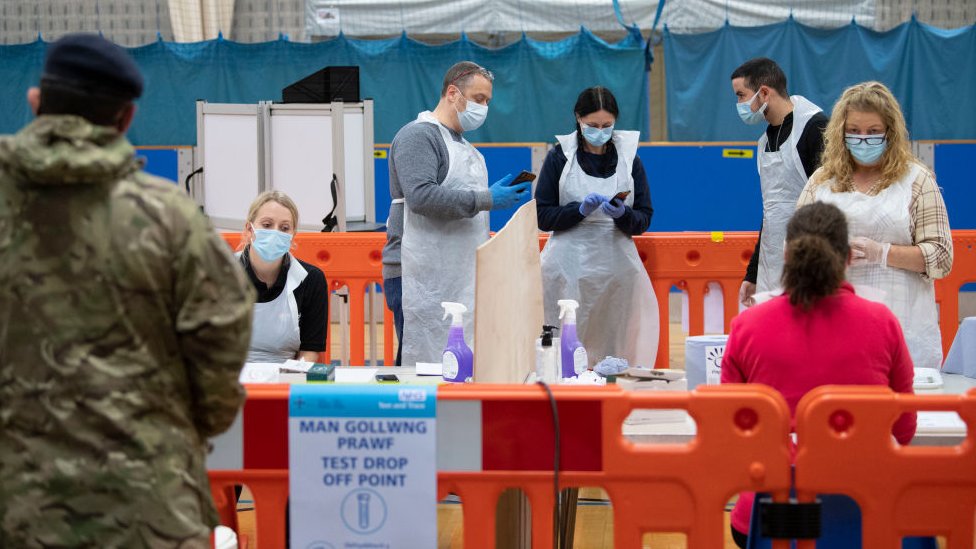 The first day of testing was slow, and Merthyr council said 977 people were tested for coronavirus on Saturday. Only nine people tested positive with Covid-19, a rate of 0.92%, which is quite high. If this rate were applied to the population of 60,000, this would equate to about 550 people plus their contacts required to self isolate. click full article